There are always those mighty expensive things we lay our eyes on, only to realize just how further we are from owning them- isn't it? We fancy sports cars, priceless art, compelling pieces of diamond, eye-popping jewellery and artsy homes nestled in serene surroundings as if to say someone made a fairy tale picture come true.
But then, not everyone is as crunched always. There are always those who pretty much end up owning what they lay their eyes upon. Perhaps it won't be entirely incorrect to suggest that Dubai ruler Sheikh Mohammed is among the few privileged souls.
Here's why. Well, for starters, it's not down to the reason that the Dubai ruler Sheikh Mohammed has purchased some astronomically expensive mansion or string of mansions in a destination as svelte as Switzerland or Luxembourg. It's also not for owning very recently the most top-notch pulsating sports cars.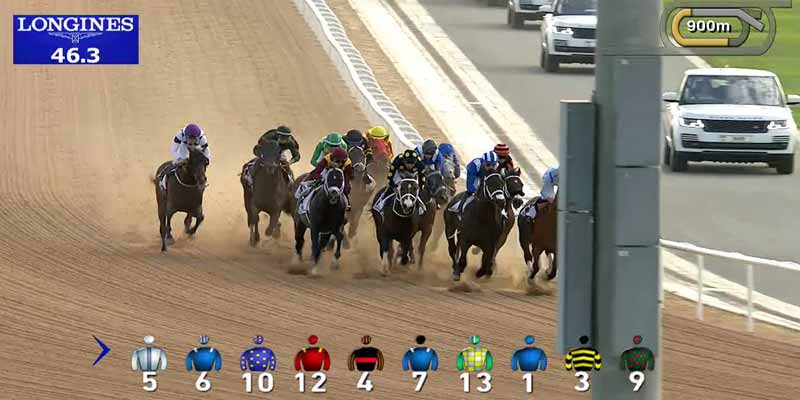 The fact that Dubai ruler Sheikh Mohammed has spent a massive $4 million on a horse is what makes his latest purchase every bit interesting as it is mighty for truth be told there really isn't any other way to put it.
Interestingly, adding to the above, it is worthwhile to note that Dubai ruler Sheikh Mohammed is a popular figure in the world of horse racing.
And where it stands at present, then the Dubai ruler Sheikh Mohammed happens to be the face behind one of the biggest racing operations in the sport (horse racing): Godolphin. Apart from that, he happens to own the Darley Stud breeding outfit.
But even the most popular and knowledgeable experts were admittedly 'blown away' by the item that made it to Dubai ruler Sheikh Mohammed's latest purchase. We always knew that owning a horse and maintaining it wasn't ever going to be an easy task but to spend $4 million on a single horse is, indeed, commendable and takes a mighty heart- right?
Having spent an exact sum of $4,356,000 on a yearling colt is indeed news-worthy, in every which way.
That said, here's more on the developing story. CNN, among the world's most respected and widely followed news portals explored more details on the story and happened to publish the following:
The young horse, the subject of a fierce bidding war, was eventually bought by Dubai's ruler Sheikh Mohammed bin Rashid Al Maktoum, who visited Tattersalls October Yearling Sale in Newmarket, England Tuesday to ensure he secured the sport's next potential superstar.
Much is now expected of the half-brother to Group One winner Barney Roy, and he certainly comes from an impressive bloodline — he is sired by prolific stallion Dubawi out of the mare Alina, whose father is the great Galileo.
"He is a really athletic horse, a really good mover," the Sheikh's representative Anthony Stroud told Tattersalls."Sheikh Mohammed picked him out. He was his favorite of today."He cost more than we thought, but you need to go so far to get these sort of horses."
Suggested Read: Saudi Arabia Allows Unmarried Couples To Rent Hotel Rooms
But the above told, it ought to be said that buying the yearling colt wasn't going to be any easy for the Dubai ruler because another top racing powerhouse Coolmore was also interested in owning the horse just as passionately as was Sheikh Mohammed.