A lot is going on at present in the country widely described and noted as the 'Strongman of Europe!' It's most popular carrier has redecided to operate flights to India but via Bahrain. On the football front, a sport that sees tens of thousands of Germans absolutely crazed, sees a bummer in the form of national keeper Marc Andre ter Stegen slated to miss the Euro 2020 owing to a knee problem. Moreover, the country has taken a tough stance agains the anti-Israel protests happening in different parts of the country in lines with a very embittered Middle East that one finds right now.
But one also notes that, and on the positive front that despite these being tough days concerned with the COVID 19 pandemic, a global situation that harangued the world ever since 2020, there's some bright news where the sphere of German tourism is concerned.
So what exactly is this piece of good news and why is the average German excited about it? Well, apparently it concerns a touristy German state. As it turns out, in becoming the first German state to be absolutely open for tourism purposes, the region of Schleswig-Holstein has opened its arms to travellers and revellers from different parts of the country.
Remember, the German state of Schleswig-Holstein happens to be the country's northernmost state that much like several others- such as Bavaria and Berlin was shut for tourism purposes.
But finally things have taken a turn for the better. This move, important to note, comes ahead of a national three-day weekend. Sources and confirmed outlets of news from the German state suggest that a lot is being currently done to revive different regions of the state. The same bars and restaurants that had remained shut and for quite some time are now ready to be opened.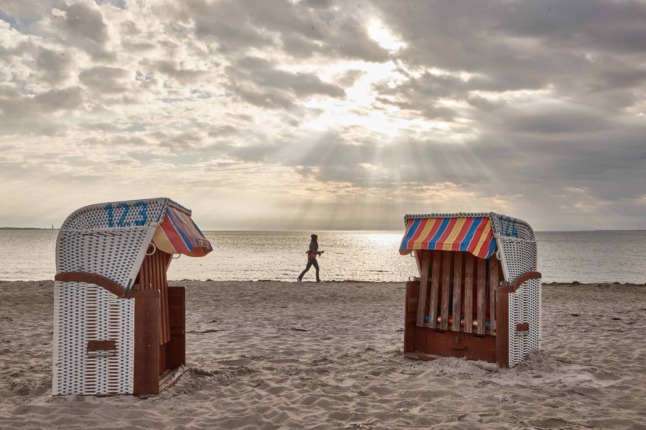 And according to some, the tourists that hitherto had been allowed to spend the night in no more than four areas in the northernmost state will be permitted to explore wider regions in a destination popularly described as the 'land' between the two sees.
It's a region that wasn't devoid of any wars in the past, truth be told, with one of the ghastliest exchanges to have ever taken place in the land of Schleswig-Holstein seeing the Prussians taking on the Austrians back in 1863.
Remarkably so, the German state features four prominent languages, including, German, but of course, but also- Low German, Danish and North Frisian.
News published on the widely-read European platform called The Local had the following to share in regards to one of Germany's most idyllic tourist destination:
Visitors will also be required to present a negative Covid-19 test result upon arrival and then every three days going forward.
A negative test result, proof of full vaccination, or proof of recovery from a recent infection, will also be mandatory if holidaymakers wish to eat and drink inside restaurants.
Also Read: How Much Does An Average European Save Each Year? And Who Leads Them All?
The leader of Germany's Hotel and Catering Association, Ingrid Hartges, is calling on other states to follow a similar approach.
"I feel we can learn from Schleswig-Holstein," said Hartges on Sunday evening. Despite the opening of the tourist industry in four trial regions, the infection rate has continued to drop across the state.