COVID-19 year-long lockdown has been quite a blurry and conflicted year for everyone. While it started with a self-care and self-improvement kinda time for everyone, it soon transcended into being a mental battle that needs your 100 per cent attention at all times. Moreover, we had to be secluded in our same four walls which have definitely killed the inner globetrotter. Now, the struggle is escalated to new heights with the race to book vaccine slot which is another unending battle. To give a solution to all these problems is a new phenomenon and it is called Vaccine tourism Russia, especially started by a Dubai-based travel agency.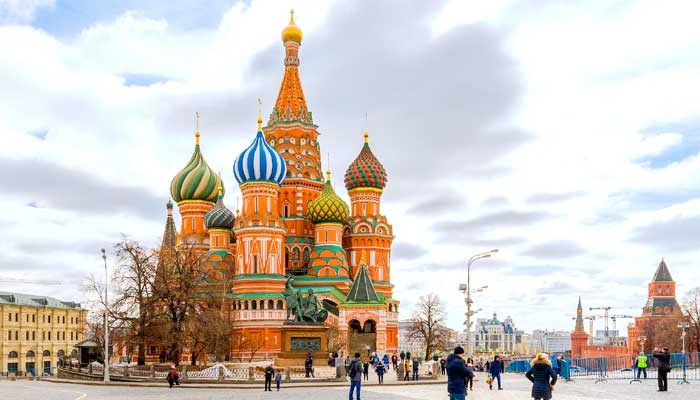 Yes, you definitely read that right. This travel agency is offering a 25-day travel package from Delhi to Moscow in which the travellers will get two jabs of Sputnik V and between the two shots, they will be taken on sightseeing and other activities planned by the agency. All of this comes at a cost of Rs 1.29 lakhs per person.
A poster for the same was recently updated on the agency's social media:
– Poster –
A representative from the agency, in a conversation with India Today, described the entire package. This 24 nights and 25 days package comes with two doses of Sputnik V, air tickets from Delhi to Moscow, a 4-day stay at a 3-star property in St. Petersburg and 20 days accommodation in Moscow at another 3-star hotel. There are different slots in which the entire travel be bifurcated and each slot will have 30 passengers. While all the necessities are added to the package, along with the vaccine cost, travellers will have to shed an additional 10,000 bucks for the visa fee that is not included in the package.
As soon as the news hit the stands, the first slot of this package was sold out with 28 passengers all ready to leave for Sputnik V doses on 29th May from Delhi. Two more additional batches have been put in place for invites, one leaving on 7th June and the other one on 15th June.
Also Read: The First German State That's Now Open For Tourism!
Some are fascinated with the concept while others consider it to be a waste of both time and money since Sputnik V will soon be available for Indians. So, what is your stance on the same? Would you be interested in a Vaccine tourism Russia package like this? Should a similar concept be broadened for other more efficient and popular vaccines that have no news of coming to India – like Pfizer? 
Do share your thoughts with us.