Jim Morrison had once famously sung, "This is the end, beautiful friend. This is the end, my only friend!" The Doors went ahead and recorded a smash-hit, which, to this day, plays unabashedly on recording stations, FM channels and one's personal music collection. But amid these tyrannical sort of days during the coronavirus lockdown, one man has gotten himself a tattoo that says, "When will this end!"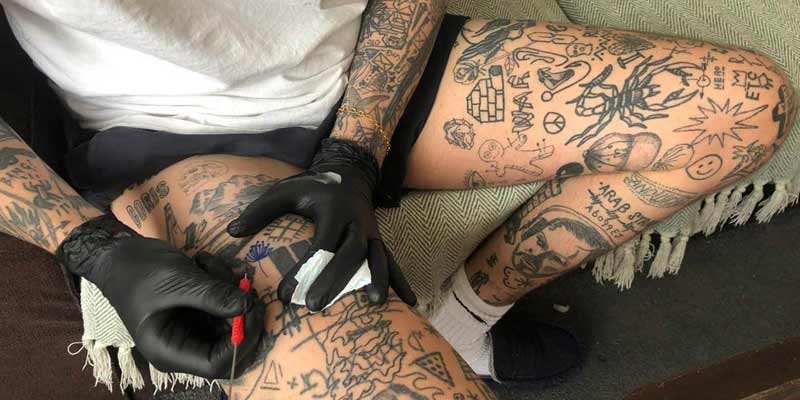 Well, not that Jim Morrison would've had an answer, nor do we. But still, it reads like a more interesting tale than many you'd find on soapy television series that market themselves at the idea of promoting the culture of 'binge-watching!'
Nonetheless, what's the worst thing you could do to yourself during the self-imposed days of exile concerning the Coronavirus lockdown? Probably, you could spiral into a hellish state of silence and succumb to all the boredom. In other words, you could possibly allow yourself to be consumed by the dullness of the environs. Right?
Well, wrong if you are a certain English bloke by the name of Chris, who has found a rather novel idea of filling up his time during these lockdown days.
So the question is what is he upto?
Well, probably by now, Chris' entire body is immersed in perpetual ink that is going to stay on and what makes his tale rather interesting is that his tattoo art is one that conjures all random things.
For instance, would anyone in the mighty Britain- the very kingdom where the sun never sets- have imagined a bloke to have the phrase 'NHS' inked on his body?
Certain things are just truly inexplicable- aren't they?
Praising the fine tattoo art of a man by the name of Duncan X, someone England's Chris seems to respect a lot, the latter stays in immense appreciation of the tattoo wizard, confessing that by the time he got his first tattoo art done on him, he was all of 19.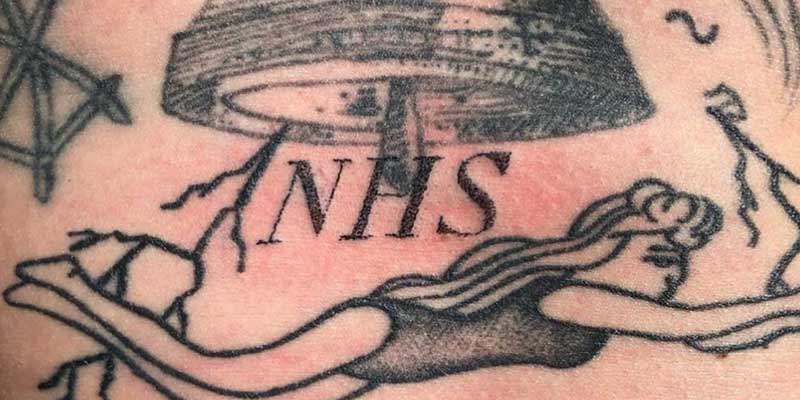 The media reports, quick to latch onto an amusing bit of story had the following to share:
At the beginning of the lockdown, Chris had around 1,000 designs on his body. Now he has 40 more and counting. When the east London tattoo studio where he works as an artist closed in the lockdown, he went into isolation with his pregnant wife, Ema, and decided to add one new tattoo per day for as long as it continued.
"I found myself pottering around, not knowing what to do and eating all the food in the cupboards," Chris says. "So the idea of tattooing myself every day was to give myself a bit of direction. Without structure people are at a complete loss."
Suggested Read: These Single Line Tattoos Look Minimal Yet Classy
But then, just why so many tattoos, after all? Is there any sound logic to it and what might that be, one wonders?
To this, Chris is quick to respond:
"I find tattooing therapeutic anyway. Right now I'm drawing what's on my mind," he says. "And there's not much else going through my mind at the moment apart from this monumental crisis."
That being said, what's interesting- above anything- is the location of the "When will this end" tattoo. It's right where the diseases like the COVID-19 epidemic(s) should be, you'd think. Right under mankind's feet, like a 'bug' to be crushed, just as it is, as a matter of fact, underneath Chris' foot.