Are you a tattoo lover? Or someone who dreams of getting one someday, yet haven't found the one which not only encapsulates who they're and what they stand for but also resonates with them completely. We all know of someone like this who is dying to get a tattoo but isn't sure of what to get and where? For them, we have brought the newest trend in the tattoo industry, single line tattoos.
These tattoos are perfect for someone who is simple or minimalist in the modern terms, yet enjoys to surround themselves with something meaningful and impactful, at all times.
The concept of these single line tattoos is attributed to Mo Ganji who's an Iranian-German tattoo artist who loves minimalism and tries to revolve his pieces of art around the same concept.
What started off in late 2017 and early 2018 can be sported almost everywhere today and is loved by millions of people are constantly getting them and posting them on their social media. In fact, single line tattoos are currently the most loved tattoo style both on social media and in tattoo parlours.
If you consider yourself the same kind of person that we talked about earlier, then this kind of tattoo is just made for you. Check out some inspiration for them over here:
1. This is a perfect one for those who believe in promises and more than that, in keeping them.
2. This one is for all photographers out there who not only love to click pictures but actually love to capture a moment as it is.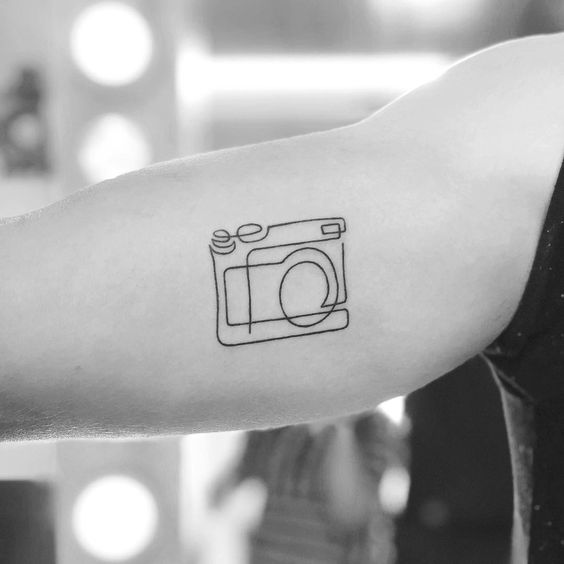 3. If you're someone who likes to think a lot and or dream a lot then this one is for you. Also, this single line tattoo is probably the most famous one from the trend out there.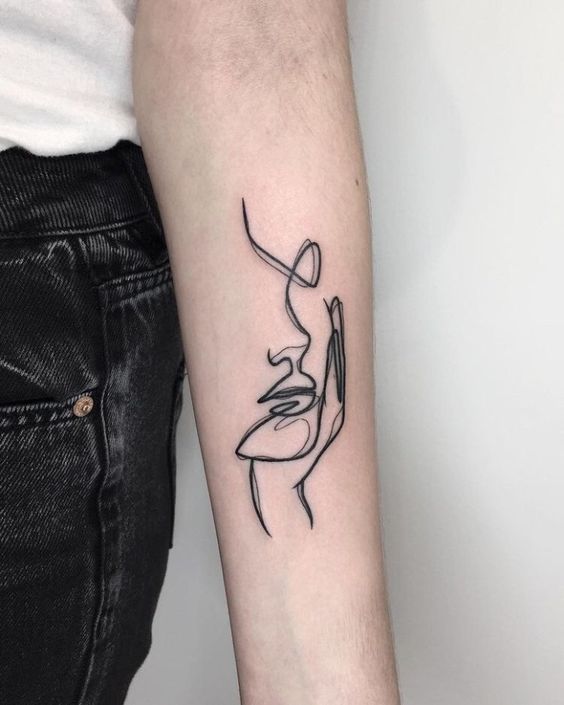 4. There are tons of different personalities that a single person carries and while it might seem shady in hindsight, but it's absolutely necessary to maintain sanity in this world. If you're also someone who believes in the same thing, then is this is the tattoo for you, my friend.
5. Want something simple yet something expansive? Want to get your back covered and don't want it to be too messy? If yes, then get this on your body, ASAP!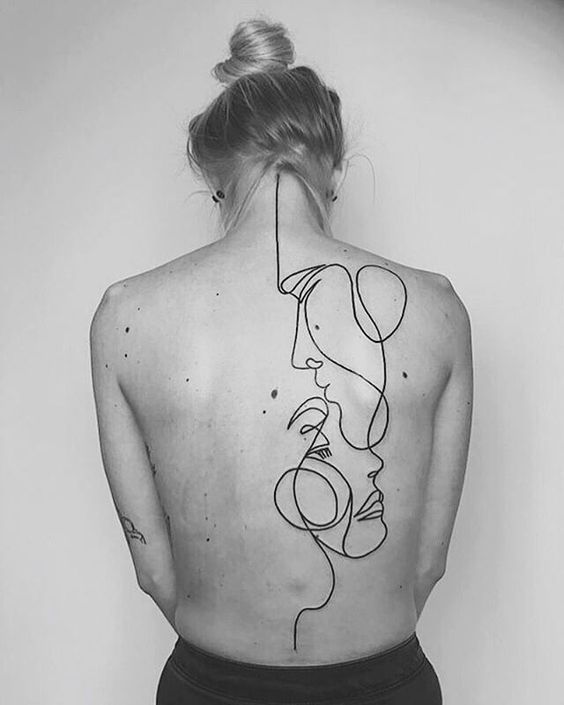 6. This is for the lover of flowers who believe in a life that is messy and beautiful at the same time.
7. This is a minimalist flower and a perfect start for your tattoo journey if you're looking for one.
8. This ship is for those who believe that a man is not supposed to live their entire lives at one place and they need to constantly move, in order to sustain. In short, those who believe in the art of traveling and exploring the entire world.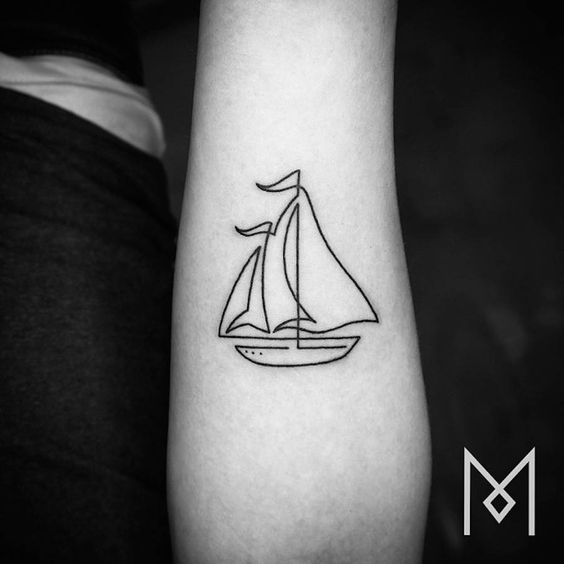 9. Have a pet and want to commemorate their existence on your body so that they be with for your entire life, even when they can't always be there? Then this is surely a beautiful way of doing so.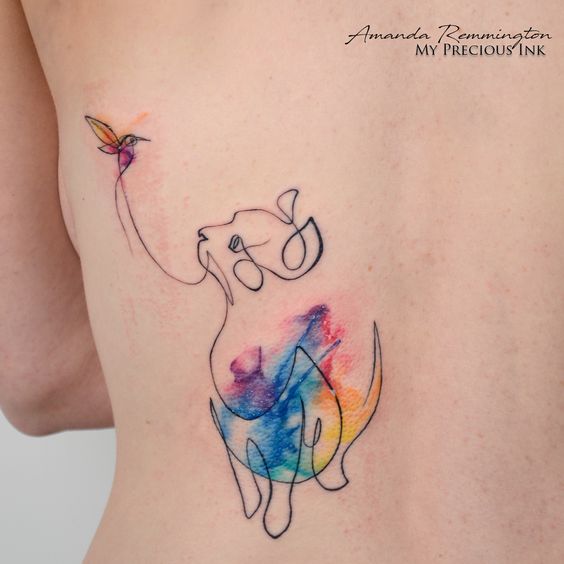 10. Since anchor tattoos are usually such a big hit among everyone who believes that nothing can sink them, then why not get your anchor tattoo in one of the single line tattoos form?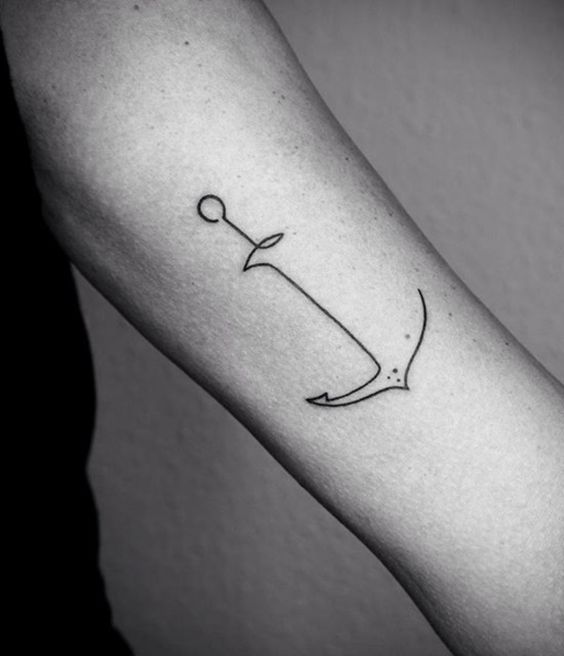 These were some inspiration in the growing single line tattoos format for those who are a minimalist at heart and have so much to say.