If there was one true icon, hailed universally as the most admired person in all of England during the period after the Second World War, it was Princess Diana. No other woman in the entirety of England possessed the glamour and class that matched Diana's, the late Princess of Wales.
If you are to measure the true worth of a celebrity, a lot can be told about the person during his or her funeral. What may be a better reminder of a person's scale of popularity other than measuring the scale of those who turn up during a person's descent into the sunset? When Princess Diana died, truth be told, the shock was evidenced in England, but tremors were felt by the entire world.
It wasn't just any other person's loss. It was a humongous toll felt by the world that was grieving collectively. While Princess Diana might have been a huge celebrity, her allegiance to the Royal family did little to veil her immense personality. There haven't been many who are revered as much as Diana. She wasn't just a princess; she was the people's princess. That was the greatest tribute that Diana carried and in true respect served as the real fragrance that cast Diana in a league of her own.
Her qualities such as compassion and intelligence and that ability to strike a chord with just about anybody catapulted her to the attention of the entire world. She had a rarity that hasn't been seen by others, let alone been matched. Princess Diana was as beautiful as she was intelligent and as simple as she was compassionate. Perhaps, it may not be a misnomer to suggest that due to her broad-mindedness and openness to connect with the world- being a member of the royal family- was but an incidental tag; something that she carried without resting on its laurels to initiate interaction with causes and charities she deeply cared for.
Let's remember the people's princess through 10 pivotal quotes that carry the key to unlock Diana's persona and charm.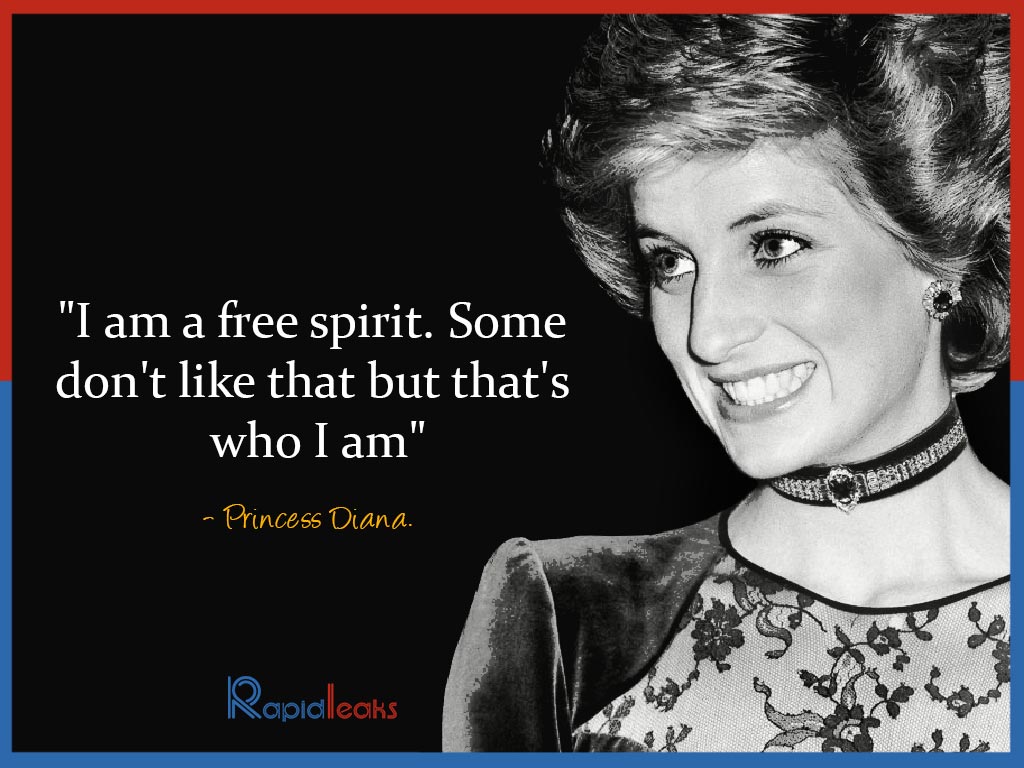 This couldn't have been better, is it? You know the genuineness of a person when someone expresses who they really are and in this case, Diana hit the nail hard for that is what she was- a free-spirited person. She didn't like to be caged and in the end, didn't remain that way.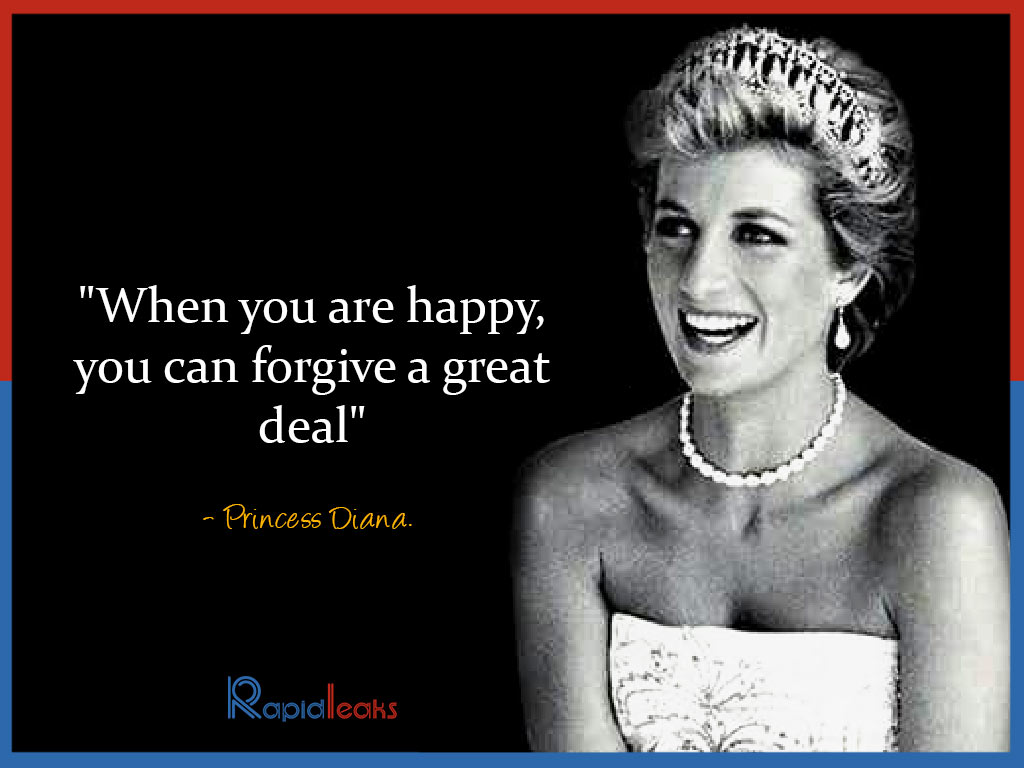 This quote is implicit to understanding the person Diana really was and perhaps, to this day may serve as a fodder for a good discussion. Her marriage that despite two kids came often on the brink of a total collapse and the other alleged affairs she was supposedly in- was she really a happy person?
The common saying is, where there is a will, there is a way. But sometimes, the heart usually knows the right way. Diana, a fiercely independent person was a mind of her own. And she wasn't one of the people who could simply be subdued into saying or doing things that she had no desire or intention of doing.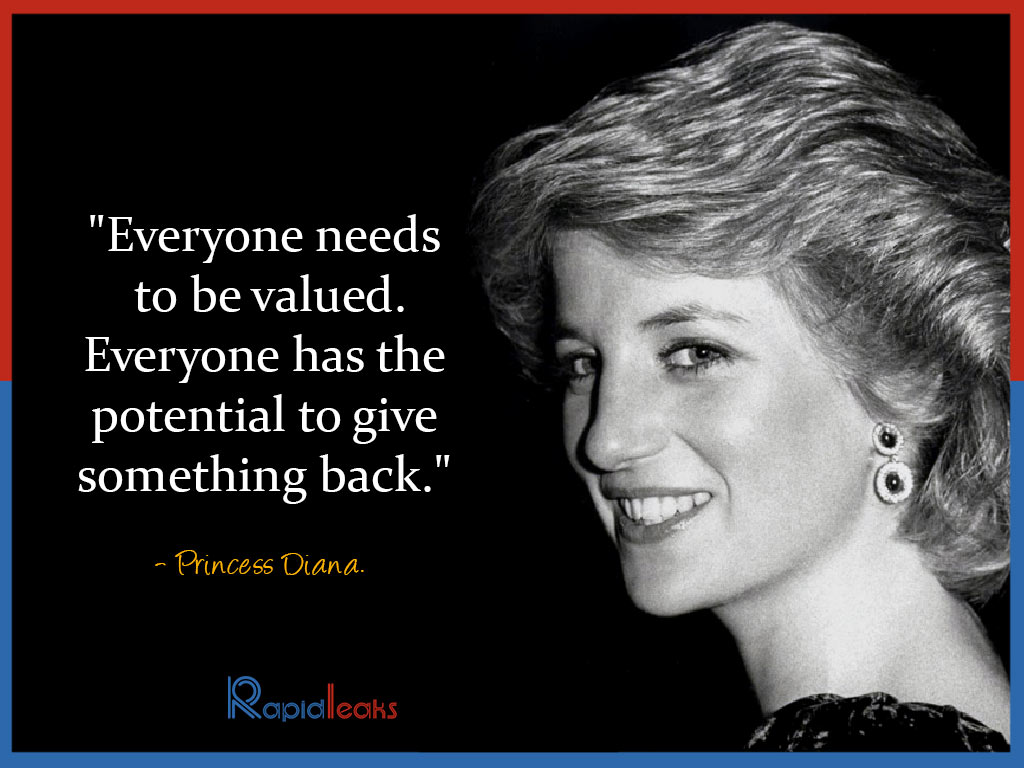 She couldn't have said it better there. Diana knew that people ought to be valued and there could be no bigger proof of her understanding one and all other than her personal connections with people from different walks of life. It didn't matter to her whether people were rich or poor, whether they had a talent or not. Diana wanted to give back to the community and society from which she attained everything and regarded people closely.
They say to attain absolute perfection in anything, it is essential to have an agreement between the head and the heart. Diana, though, was driven by her heart. And it reflected in the choices and relations she carried in life. She can't be called a perfectionist but she can surely be addressed as someone who touched people's hearts.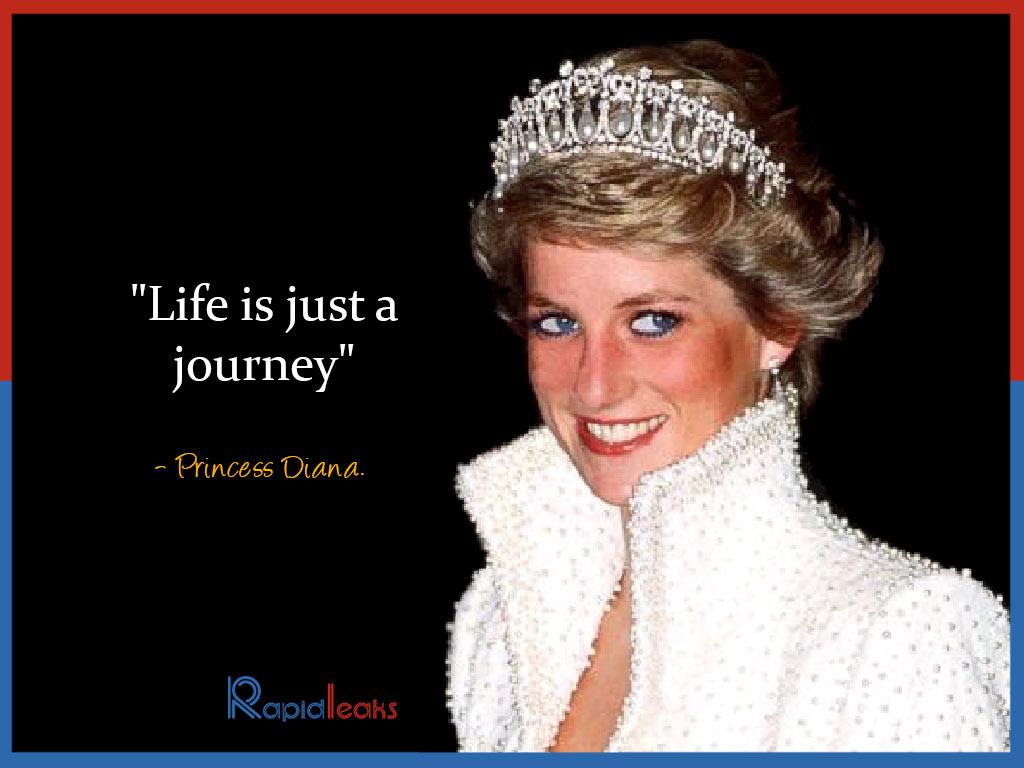 One of the simplest quotes ever, Diana seems to have stressed on the essential element that one often confuses. We are all seen running after 'arriving at the destination', we don't seem to care about the journey. But then, isn't that where the thrust lies: in the present; in the now?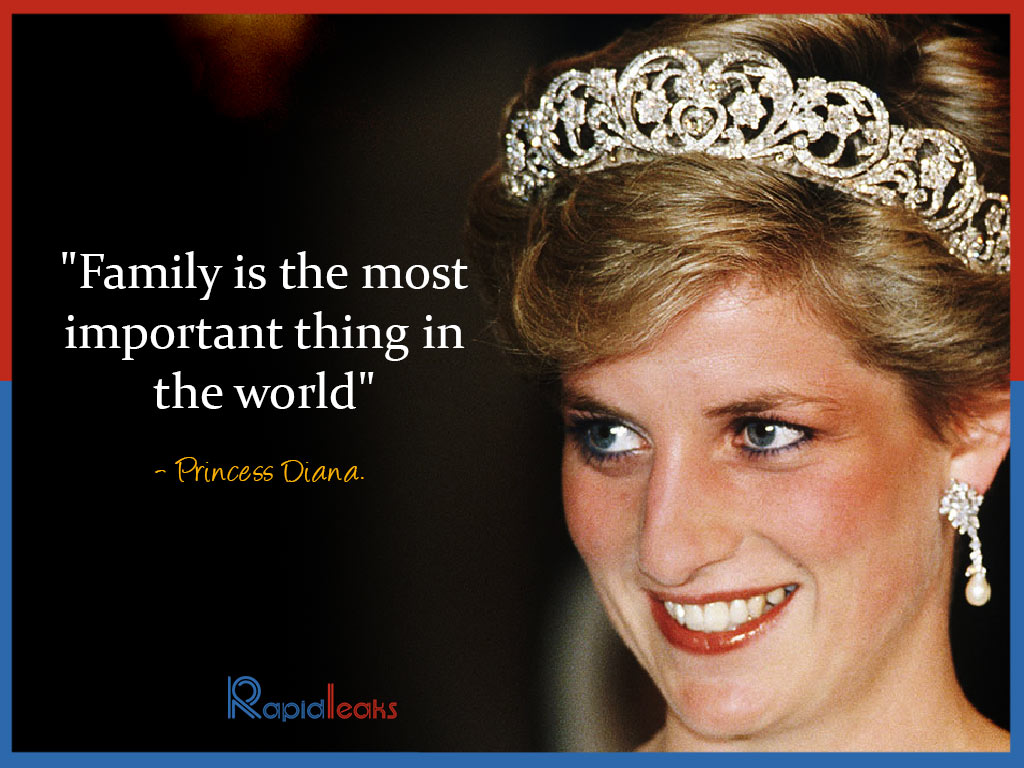 Diana seemed to know that a major source of happiness came from one's family or one's support system. It was, eventually, a great aspect of her life that perhaps didn't give back the "people's princess" what she deserved. But then, she made the most of what she could have in the little time she spent with all.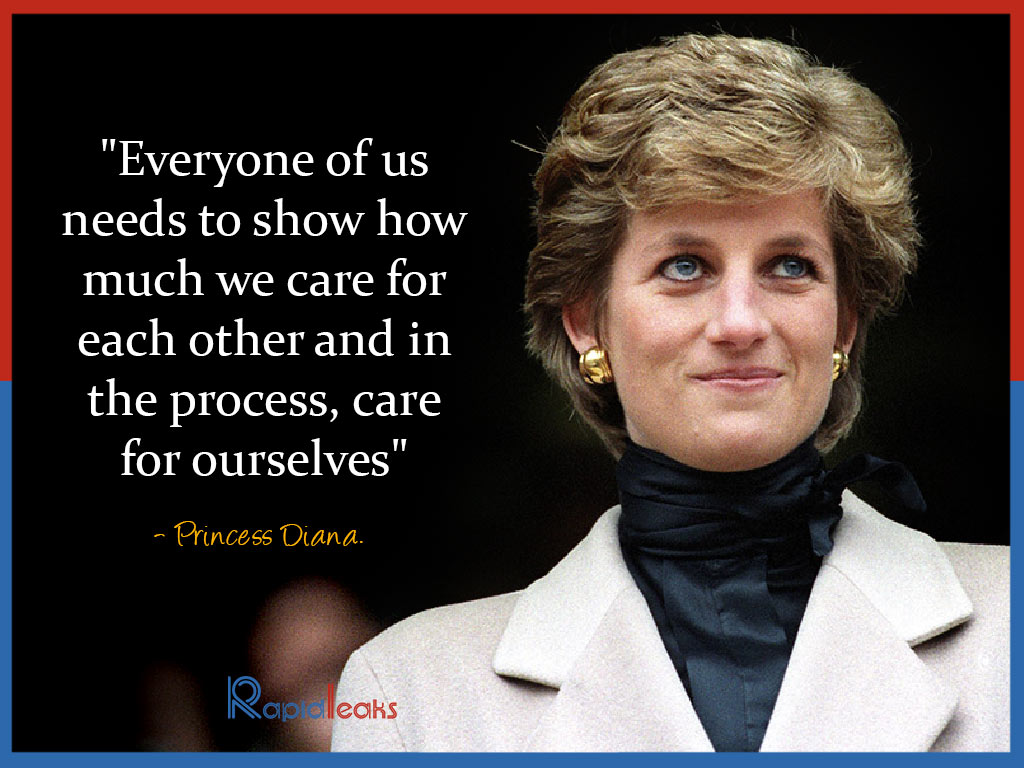 A truly moving and meaningful quote, it seemed that Diana had a mastery of understanding the single most important fabric to understand personal relationships- compassion. Unless and until we cannot cultivate compassion in ourselves, we cannot provide for the others or feel for them and when we in fact do, we begin to learn to truly care.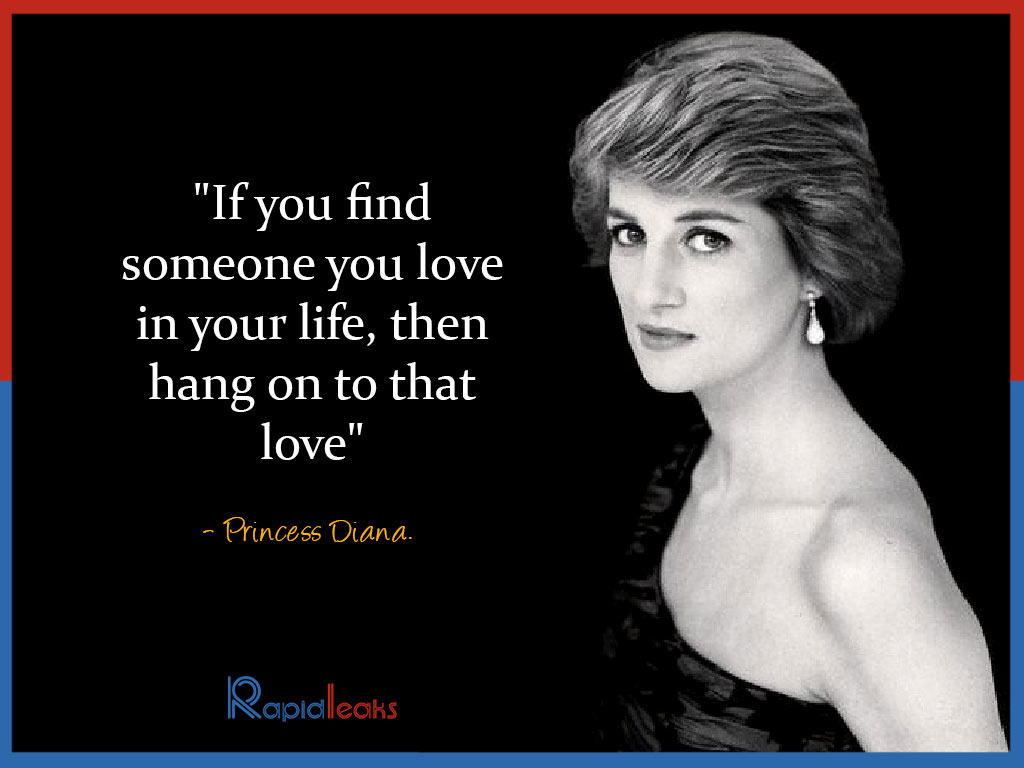 Perhaps there's this great irony in life that often those who hold an enormous power of loving and being there for others are themselves devoid of love.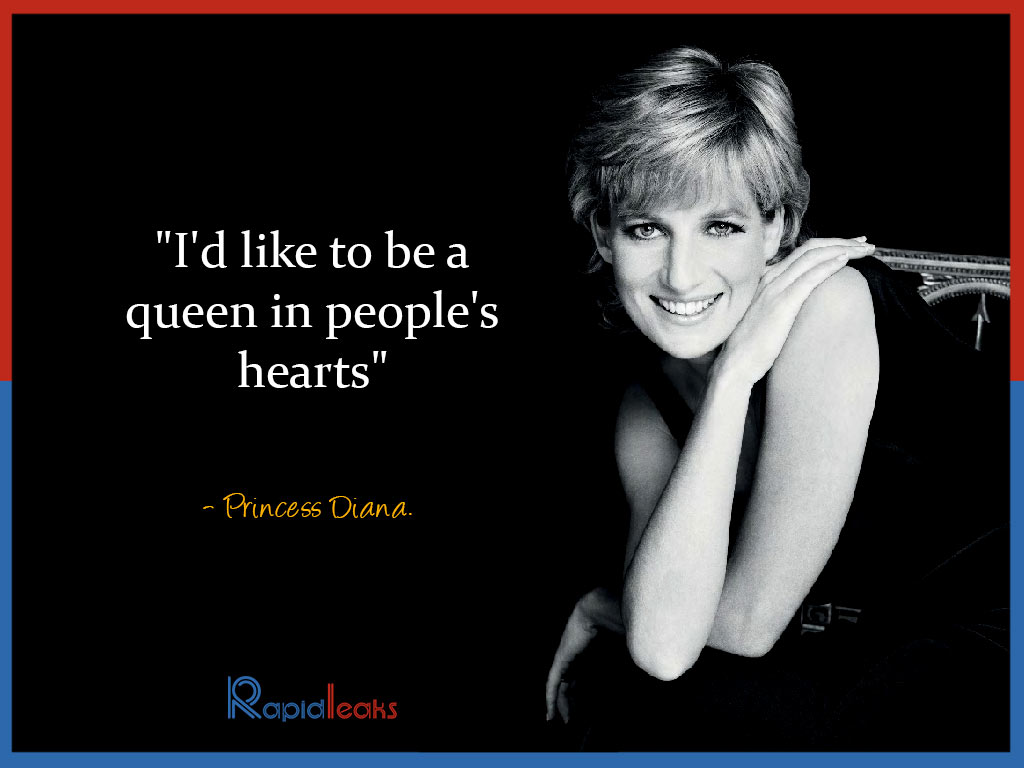 This quote is actually attributed to Diana in her early days after marriage. And it ought to be asked, isn't she actually remembered and revered as a queen. There'll always be many other royals, but there won't be another Princess of Wales, Diana.