Perhaps it may not be wrong to say that among the big reasons why you marvel at the European countries is quite simply down to the fact that they take the concept of infrastructure a tad bit seriously. Even more so in a comparison to the other countries.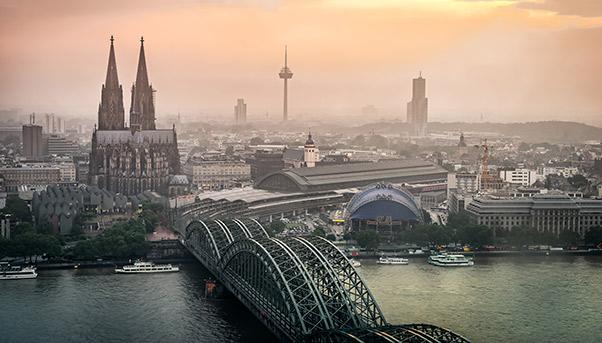 It's not always cleanliness that attracts you about the European countries; you marvel at their infrastructure spending. The big freeways, the massive bridges (often cable-stayed), architectural prowess even at high altitudes, and expansive universities and colleges; a collective of all of these makes Europe such a hotbed, isn't it?
That being said, among the countries that takes its infrastructure development as a mega priority is Germany, the land of the famous autobahns. And believe it or not, the nation that houses some of the most sought after automotive brands in the whole wide world apart from prestigious universities has a big plan for developing its infrastructure even in 2020.
Despite much of the world still grappling with the vicious problem that is the Coronavirus epidemic, Germany is playing on the frontfoot where it comes to developing critical aspects of its physical infrastructure.
This, therefore, leads us to an important question:
Where exactly is the Angela Merkel-led nation's current focus and what is being planned in the imminent future? Well, to answer that, look no further other than the tangent of digital infrastructure and rail transport.
Suggested Read: How Did Germany Combat The Coronavirus Situation?
In a recent media interaction, the country's Transportation Minister Mr. Andreas Sheuer shared the plans of the country to seriously propose a multi-billion euro stimulus to boost the investments toward digital infrastructure and rail transport.
Now, that being told, one wonders just how big might be the size of this proposed investment?
To quote a report that featured the same on DW.com, here's what one needs to know:
German Federal Transport Minister Andreas Scheuer is proposing a €28-billion ($31 billion) "Investment Future Mobility" economic stimulus package to boost investments in digital infrastructure and rail transport, the Funke Media Group reported on Saturday.
The coronavirus pandemic has showed how important a well-developed digital infrastructure is, Scheuer's proposal said, adding that it has brought to light the necessity of a sustainable expansion of broadband and mobile communications networks.
As part of the investment, €3 billion should go to the federal digital infrastructure fund, while another €5 billion would be necessary to spur a "quantum leap" in network expansion that includes expanding access to 5G networks.
That said, as a matter of fact, today when one talks about the prowess of Germany, the talks do not necessarily restrict themselves (or concern) to the famous Automobile sphere. That's a given; but there's ever more to the country known for its passion for engineering and manufacturing.
Suggested Read: Germans Return To Churches, But Singing Not Allowed!
Here's more about the promising spate of developments on the horizon of infrastructure development:
Scheuer also hopes to support the railway network through "targeted and fast-acting economic stimuli," totaling €2.6 billion; €1 billion would be invested in the increased digitalization and modernization of the national railway by 2022, while €750 million would be set aside to make stations appear more attractive, and another €800 million would be earmarked to promote rail freight transport.