Want to understand the impact of Coronavirus on Italy? Well, there are two prominent ways in which to make some sense of the situation. First up, there's the death toll, honestly, a toll of sorts that engulfed one of the most prosperous nations on the face of Europe in rapid gloom. Of course, it doesn't help at all to note that a big impact of Coronavirus on Italy was that it simply led to no fewer than 35, 215 deaths. On the whole, there were as many as 251,000 cases noted because of the COVID-19 virus in all of Italy.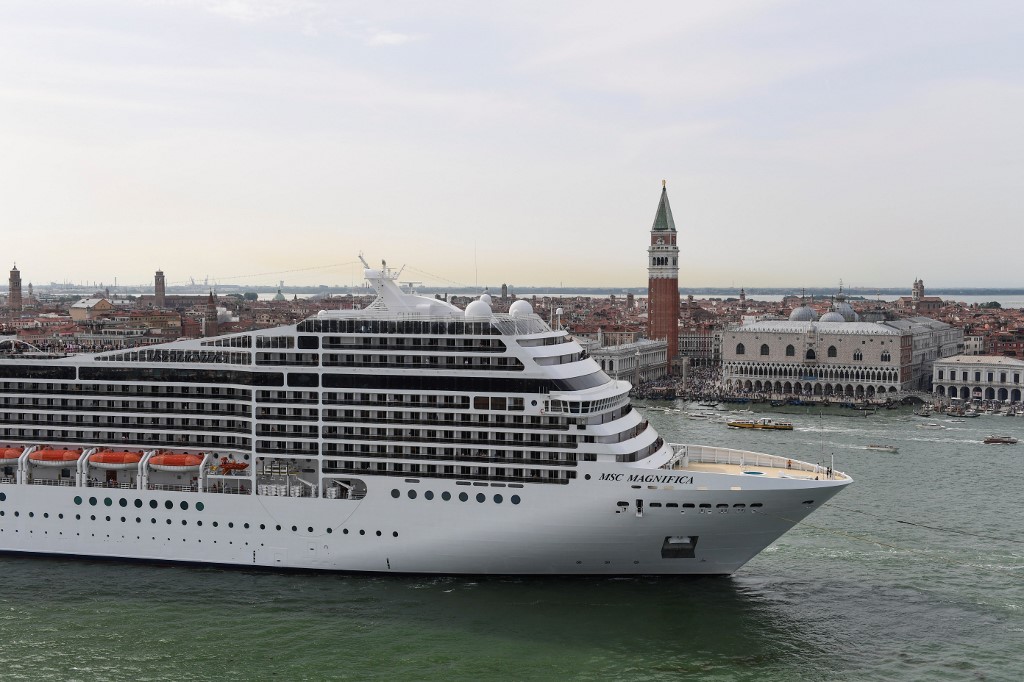 But what happens when the peak has been reached and then the country comes together to make sense of the loss? That's when you look at the other way to understand the impact of Coronavirus on Italy; where you look at various industries and make sense of the trade and commerce situation.
In that regard, it's important to note that one of the major industries of all of Italy, in fact, in many a part of Europe, was affected since there was absolutely no movement of people into the troubled territories.
Tourism- a big revenue generator for much of Europe, especially for countries like Italy, France, Germany, Belgium, Switzerland, Scandivania, among others was struck a direct blow of sorts.
In fact, so unavoidable has been the overall situation in Italy that at this moment, the country's biggest cruise companies won't be stopping in Venice for the entirety of the summer. As a matter of fact, the importance of Venice to Italy's tourism can be said to be the importance and sizeable need to have Pizza or pasta where it comes to the famous Italian cuisine- no?
But that being said, as a direct impact of the lockdown or the shutdown as it's often referred to, in various parts of the world, it is the influx of tourists into and from Italy that's received a sizeable jolt; so much so that no major Italian cruise-liner would be stopping in the very city that commands massive worldwide attention when it comes to Italy: Venice!
Venice- the quintessential Italian holiday destination bejewelled with endlessly fascinating bridges, and canals, a place famously heralded as the 'city of masks!'
It's been reported that some of the most noted Italian cruises, such as- Costa Crociere and MSC Cruises will simply not be sending any cruise-boats or cruise-liners to Venice, even as the famous brands finally prepare to resume operations this summer, having endured a six-month lockdown.
The elaborations, in this regard, can be understood by a piece of news published in The Local (www.thelocal.it), which covers all things Italy in detail, and which said the following:
Italy's government has given the go-ahead for cruises to restart from August 15th, though operators must stick to European routes in line with a ban on tourism from outside the EU.
And while Venice is typically a highlight of Italian cruises, receiving more than a million passengers a year, as sailing resumes it doesn't look set be the starting point, destination or even a stopover for ships operated by Italy's two biggest cruise companies.
The news has been hailed as a victory by anti-cruise campaigners in Venice, but it's not yet clear why operators are steering clear, or how long they'll stay away.
That being told, what's rather interesting is the fact that no cruise-liner has directly pointed to the reason as to why their ships won't be sent to Venice but one may make sense of their silence as being alluded to the fact that maybe in the city of Venice, there's always been an influx of tourists that come from various parts of the globe. What if many of that population had stayed back thanks to the lockdown and can, therefore, carry the risk of spreading the contagious virus.
Suggested Read: Is Europe On High Alert Right Now? And Why Is That?
But all of that, of course, are broad estimations. The thing certainly is that the sphere of travel and tourism has been affected massively by the lockdown in Italy.