There was a time, in the immediate period post the Second World War where a common saying had it that- you'd much rather be anyone but a relative of any Nazi partaker in the great war! The guilt. The suffering! A blithe that you simply couldn't suffer or bear the burden of. The realisation and understanding that one was related to a family of a Nazi officer, someone responsible for leading countless men and women, homosexuals, and even those deemed 'undesirable' of living or to put it simply, 'unwanted,' was too huge an ignominy of shame to bear for those family members who had nothing to do with the suffering enforced on the millions.
Many descendants of the Nazis, in the decades that followed the Second World War, which Germany lost, finding its dream of the Third Reich too far fetched a reality (being nothing more than a sand castle), simply fled the country and moved elsewhere. We've known that many families were raised either in the United States, in the furthest corners of Europe and in some cases, even in countries like Brazil, Uruguay and Argentina.
That being told, what was difficult, until very recently, was to get German citizenship, especially if you were a descendant of a Nazi. But that has changed for now!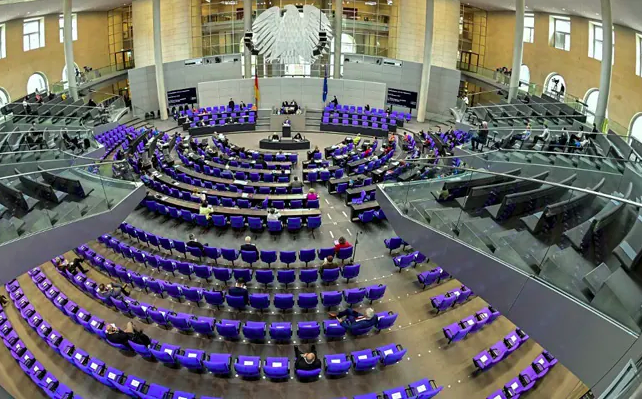 On Friday, i.e., June 25, 2021, Germany passed a resolution in its parliament, the Bundestag, to neutralise some Nazi victims' descendants, who had been denied citizenship of the country previously.
But things have now turned for the better, if it could be put that way. Over seven decades have passed since WW2 ended with a massive defeat for Germany. Those who bore the huge, almost irreparable scars of being affiliated to Nazis have moved on. And so much the country that was the epicentre of massive carnage and unimaginable human cruelty. Right?
A report published in an Indian news daily happened to highlight in detail the great change that has taken about in Germany, once war-torn, now a nation fulfilling its promise of great atonement:
he so-called "reparation citizenship" measure passed the Bundestag lower house of parliament with a large majority in a marathon session before the summer recess.
Lawmakers also updated the citizenship law to bar naturalisation of people convicted of a racist, anti-Semitic or xenophobic act.
The first reform closes legal loopholes which had led to descendants of people who fled Nazi Germany to escape persecution having their applications for a German passport rejected.
"This is not just about putting things right, it is about apologising in profound shame," said Interior Minister Horst Seehofer when the government passed the draft law in March.
Also Read: A German Spy Who Was Working For Moscow?
"It is a huge fortune for our country if people want to become German, despite the fact that we took everything from their ancestors."
The above told, what really lagged in Germany was a lack of proper legal framework to accept back the future generations of Nazi German officers, who had been a part of Hitler's Nazi party.
As a matter of fact, the country has been very accepting of Jews who had lost their citizenship and has been helping a lot many to reclaim their lost identity and sense of belonging to Germany. Moreover, the country that once turned violent on the Jews is today accepting the responsibility to help the once persecuted race to live freely and with protection in its domicile.