Rare are those days where a piece of geopolitical news turns into a positive development for the simplest of reasons that the world of geopolitics is often confined to cross border disputes, territorial wars and espionage and the affiliated haranguing drama.
But where it comes to the present moment in time, then it can be said that there's been a recent geopolitical development is concerned, then it takes us to appreciate what France has done, particularly in this moment of grave crisis for Afghanistan.
It's a country that one's heart breaks to note is suffering from the treacherous rule of the Taliban. So the key question is, what did France do to help the common Afghan in this moment of utter turmoil where there's a lack of governance and the only governance that there is, is of a devilish nature- the Taliban!
In the last fortnight up to this point in time, the French regime has rescued, would you believe it, no fewer than 2,000 people from the war-torn and chaotic land of Kabul, the capital city of the noted Central Asian country currently fallen to a brutal regime.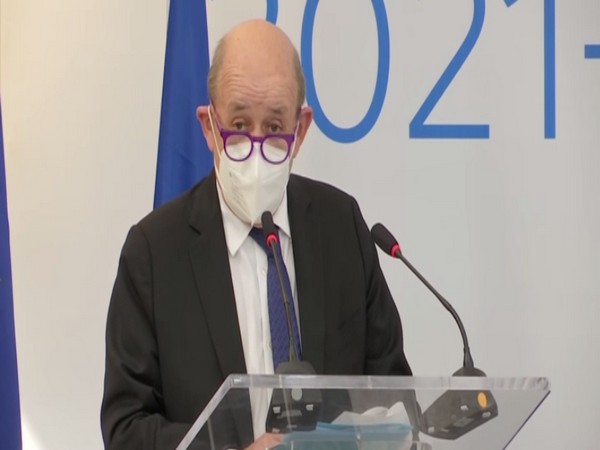 While much of 2017-2019 was about the ill-fated rule of the ISIS, an organisation, which despite western vitriol and rebuke hasn't yet fully been devastated, it could be said in no uncertain terms that 2021 onwards could well be about the age of the Taliban.
Interestingly, months back in time, the CIA had warned the White House about the swift takeover of the current day Afghanistan by the Talibanis, the moment the western forces would draw to a retreat and that's precisely what has happened in a country where, at present, terms like peace have been eroded by phrases like turmoil.
Also Read: Are Israeli Weapons Being Used In Afghanistan?
Yet, there are nations, forces that continue to strive hard for Afghanistan, such as France, expecting nothing in return.
To understand more on this development, it's vital to take cognisance of news reports, such as the one recent study published by ANI:
"The French defense ministry has said in a statement it has evacuated more than 570 people, including at least 407 Afghan nationals, from Kabul since Monday, a day after the city was captured by a resurgent Taliban. The ministry's statement comes amid a scramble by world governments to repatriate their citizens from Afghanistan, where the Taliban have seized power for a second time, and for the first time since 2001, when their five-year rule was ended by the US-led forces."
Furthermore, the following information came to light regarding the extent to which France is going to offer a helping hand to those individuals who, fundamentally, it owes nothing to-
A fourth evacuation plane landed in Paris on Friday evening. There were four French citizens and 99 Afghans on board. Most of them are people who were working with the French government or French groups in Afghanistan," the statement read. It further stated that the French embassy in Kabul, which has been relocated to the Hamid Karzai International Airport, as well as state services, remain "fully mobilised to ensure new flights as soon as possible.
Yet, amid all of this, there exists some kind of trouble for France even as it has bravely executed a rescue operation that's second to none in terms of offering timely and humanitarian help. Apparently, it's believed that one of the individuals rescued from Afghanistan is believed to be linked to the Taliban. Should that not be some damaging development, the country has placed the said individual under surveillance.