A recent report suggests that at present, suggests that the present-day Afghanistan, is actually using Israeli weapons. This actually raises a pertinent question:
Is Israel weaponising the fighters putting their lives on the line to fight Taliban whose only business, it appears, is to rule Afghanistan by way of a reign of terror?
But that said, the kind of Israeli weapons that have been in use and not since now but for a very long time, aren't ordinary weapons; but they signify high tech weaponry used in huge wars.
So what are the kind of Israeli weapons that were used in Afghanistan that confirmed news sources indicate?
Believe it nor not, but starting from drones to missiles and even armoured vehicles, it appears that Israel has been supporting the fight against the abhorrent Taliban rule. It's a fight, one ought to say, that Afghanistan must win at all costs, although the chances of that happening at this point in time look rather bleak.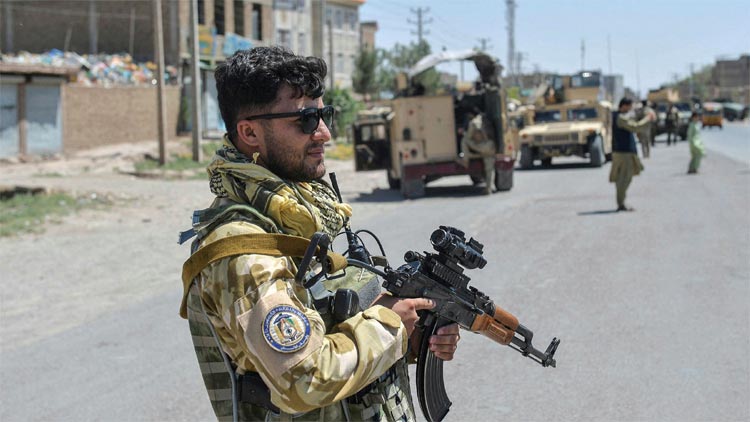 For where it stands at the moment then present-day Afghanistan is a den of horror for civilian life, a place that's an exact opposite of what a land defined by peace and prosperity would seem.
In fact, at this point in time, one's not even certain as to how soon might Afghanistan be freed of the treacherous Talibani rule, if at all!
As if things could not get any worse for Afghanistan's poor and harmless, then the new regime under Taliban, has already been recognized by the likes of China and Pakistan.
That being said, let's try and understand how did Israeli weapons get into Afghanistan and to what extent the news is correct.
Also Read: Hundreds Out In Paris Streets In Support Of Afghanistan!
Here are few excerpts from the Jerusalem Post that highlights a piece of information that is as useful as it is telling:
Numerous countries used remotely piloted aircraft (RPAs) to collect intelligence, and Israeli-made SPIKE missiles were used in battle. Troops were also able to drive around safely in high-intensity areas in Israeli-made MRAP (Mine-Resistant Ambush Protected) military light tactical vehicles. One of the main Israeli weapons systems used by foreign militaries in Afghanistan was drones. Foreign reports state that Israel is considered a leading exporter of drones and has sold such systems to numerous countries including Australia, Canada, Chile, Colombia, France, Germany, India, Mexico, Singapore and South Korea.
The Heron TPs are IAI's most advanced RPAs with 40-hour endurance, a maximum take-off weight of 11,685 pounds, and a payload of 2,204 pounds. They can be used for reconnaissance, combat and support roles, and can carry air-to-ground missiles to take out hostile targets. The German pilots were trained in Israel regarding how to operate the RPA and learn about its surveillance capabilities. The Canadian military and the Australians also flew IAI's Heron 1 RPA in Afghanistan.
The above being said, what's sad is that with the absolute retreat of the American forces from the warring country, which has ensued further chaos in the country, the hopes for normality to prevail are next to none. A country that for long had been the playground for American forces, fighting with allies like German forces against the Taliban regime, has now fallen completely into the hands of the latter.
Since 1970s, America and Russia have been at loggerheads over the control of supremacy in Afghanistan, a battleground that's only left a huge letdown from the civilians' point of view with American forces heading back home.