There's never any dearth of excitement when the subject of discussion is one of the most interesting continents of them all: Europe. And now, guess what! Fresh news confirms that Europe's largest floating solar plant is in France, an exciting new development and a big milestone in the sphere of infrastructure and energy business.
At this point in time while several subjects and issues are making far-reaching news all around Europe such as Boeing and Porsche working to develop a one of a kind electric flying car, the rise of anti-Semitism in Germany, Brexit, the often confusing relationship between Ukraine and Germany, Poland's amazing beauty, or something whacky being muttered by Boris Johnson, France is abuzz with the news of Europe's largest floating solar plant.
Therefore, in lines with the above, it's worthwhile to iterate that everyone is speaking about O'MEGA1, the first-ever solar plant PV in Europe that is built on the floating solar technology.
And that's not all. There's something more intriguing and arresting, if it must be said, with regards to Europe's largest floating solar plant. It's important to note that O'MEGA1 is also the most powerful solar plant PV in Europe that's been made on the floating solar technology.
The same was recently inaugurated in the picturesque and touristy Southern France region.
The O'MEGA1 project is a 17 megawatt (MW) solar plant situated in Piolenc, a commune in the Vaucluse department, near Orange and Avignon.
To start with, it is the largest in Europe based on floating solar technology. According to its promoters, the floating structure helps reduce conflicts over land use because it can be installed on drinking water reservoirs, industrial pools, flood plains or quarry lakes.
Citizen energy
But the solar plant also innovates in its local community dimension, with citizens invited to take a stake in the project. Marking a first in France, the plant's capital was opened to physical people who have a home in the Vaucluse or in neighbouring departments.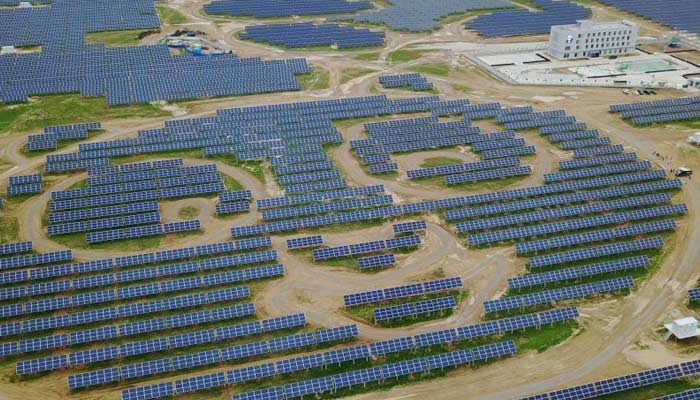 Euro News carried some interesting aspects of this mega infrastructure and energy project and shared the following:
"Today, as well as inaugurating Europe's largest floating solar plant, we are showing that fighting climate change requires a collective effort," said Eric Scotto, chairman, and co-founder of Akuo Energy, the solar PV developer.
Works on the O'MEGA1 project started in 2014, on the site of an old quarry that was converted into a lake. The plant is now officially inaugurated today, in presence of French ecology minister Elisabeth Borne and her secretary of state, Brune Poirson.
But all of that said, one wonders just how big or promising is the role or potential for such a massive project in France, a country no stranger to being a hotbed of some fascinating infrastructure projects, the country a home to one of the most respected energy groups in the entire world- EREN!
On that note, it's worthwhile to note the following:
In France, the potential of floating solar is estimated at 20 gigawatts (GW), spread over a potential 1,300 sites – mainly old industrial areas, hydropower dams and water reservoirs.