In a brilliant and vital bid to help India get back on its feet in order to fight back strongly against the second and dangerous wave of COVID 19, the EU has decided to fund the country with a mammoth figure of 2.2 million Euros. But make no mistake, the funding that's just been decided to be provided to the country is separate from the medical assistance that is already being provided to India by some European Union Member states.
Yet, what must be duly taken into consideration is that the amount of 2.2 million Euros is a massive one and shall go a long way to help the country resuscitate itself out of what's clearly an embattled situation.
If you happen to do the conversion of the funds offered by the venerable EU as assistance to India, then you'll note that it's a figure no smaller than 19 Crores (approximately).
In a statement issued in the public domain offering clarity on the matter of providing much-needed financial assistance to India, here is what the EU said, "Today, the Commission has announced that it will allocate an initial Euro 2.2 million in emergency funding to respond to the drastic surge in Covid-19 cases in India."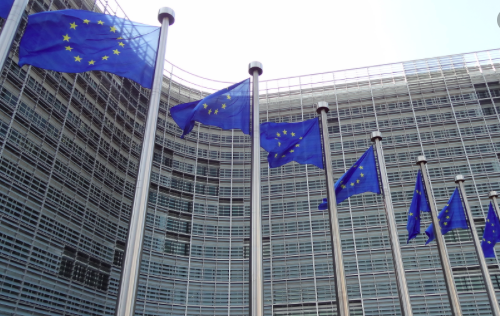 The current trouble plaguing India is that of a dangerous second wave of the COVID 19 pandemic, a ruthless spell that has gone on to claim several lives where the events of the past fortnight are concerned, in particular.
The EU further added, "The funding will support the World Health Organization (WHO) for a 6-month case management of Covid-19 patients, as well as strengthening laboratory capacity for Covid-19 testing."
Meanwhile, the EU's commissioner for Crisis Management Janez Lenarcic had this to add in addition to the aforementioned, "We are providing additional EU support towards the fight against Covid-19 in India. This comes on top of the generous and swift assistance from EU member states that stepped up as part of Team Europe to offer critical supplies of oxygen, ventilators and medicines over the last few days."
Furthermore, there's little doubt about the fact that what India most certainly needs- and critically so- at this juncture as it soldiers on bravely against the rising spell of COVID 19 are vaccines, medical oxygen, ventilators as well as medicines.
But did you know, for instance, as to which EU member states have already mobilised support to the country in these difficult times; a juncture wherein India needs as much support as possible and from all possible directions?
To that end, it's important to note that countries like Austria, Czech Republic, France, Germany, Luxembourg, Ireland, The Netherlands, Denmark, Finland, Belgium and Italy have already rendered useful support and are constantly maintaining a diplomatic channel of communication with India in order to monitor and assess the situation.
It's indeed remarkable that the European Union is firmly standing with India firmly at a point where India needs a hand of solidarity and support. A statement from the NDTV also highlighted other countries that are offering the much-valuable support to India:
Portugal, Romania, Spain and Sweden are also among the countries supplying medical aid to India.
May better times prevail and sooner than any later for a country that has surely seen much-better days in the past.