In what can only be suggested as a major downer in times where many a business worldwide is searching for relief, then many German businesses feel that the impact of the 2020 Coronavirus could well last until April, next year, i.e., 2021!
You read that right. For instance, if you were to pick some German stocks to invest money into, at this point in time, then popular names like Linde (world's largest natural gas supplier), Deutsche Telekom (the most noted telecom brand in Germany), Volkswagen (one of the world's leading automotive brands), and insurance powerhouse like ALLIANZ would come to the mind.
But just imagine, for instance, what might become of these businesses if they were to continue to get affected even until the arrival of the next year and a little beyond in the wake of the Coronavirus restrictions?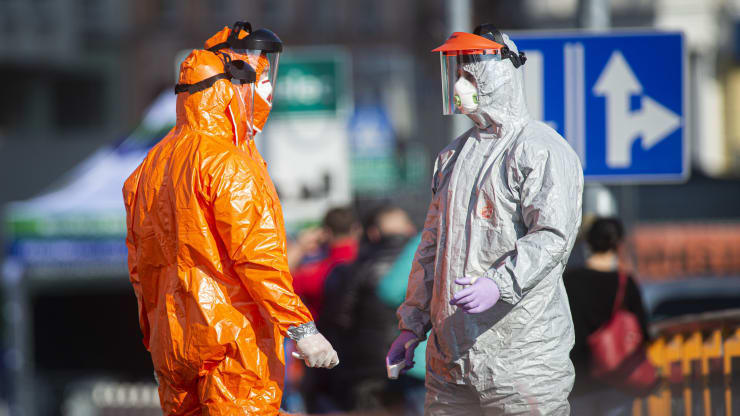 It doesn't make one Einstein to remember that soon as the mega businesses and factories opened back in Germany post the serious lockdown, among the first things that brands like BMW did was to reduce the size of shop; sending a few thousands back home.
The German economy, an economic powerhouse that it may be, not only in Western Europe but across the 44-nation strong continent has been grappling with sluggish economic growth for no less than a quarter of the last decade.
Established entities that need no introduction like Deutsche Bank have, in the course of the last year and a half, let go of hundreds of thousands.
But now, there seems to be a direct reason that could hamper the connectivity of the common public with the German businesses as many establishments are of the view that the current Coronavirus pandemic restrictions might affect public life for another 8 or 8 and a half months.
How one arrived at this exact number can be credited to the Ifo institute. Among the biggest cause of concerns in all of Germany are the rising number of cases, which until a month and a half, had been controlled with precaution and tedium.
Of course, there was always a cause of worry in that it was suspected that the arrival of locals from the neighbouring countries could lead to new concerns stemming from fresher cases. But measures like offering free albeit compulsory medical check-ups in a few German states, such as Bavaria, were also duly initiated.
Nonetheless, truth is quite like France, its mega neighbor Germany too is dealing with what many fear could be the second wave, which according to countless experts, should not have hit before the month of October.
Having said that, a finding from the celebrated Ifo institute suggests the following concerns pointing to incisive numbers. Take a look at this:
Ifo's last business survey in July asked different sectors how long they expect restrictions on public life to last, with service providers expecting restrictions to last 8.9 months, trade-oriented businesses expecting 8.6 months, construction 8.2 months, and manufacturing 7.8 months.
"Companies in the leisure sector in particular fear a longer period of restrictions: 13.0 months," Ifo said as the research was published Monday, while those in the arts activities business and those in restaurants and catering expect restrictive measures for 11 months.
Suggested Read: Is Europe On High Alert Right Now? And Why Is That?
All of that being said, the prime suspects leading to the emergence of new cases could well be instances like large family gatherings or leisure activities, many of which currently happen to take place across the country. So never before has the need to stay cautious and extremely watchful seemed more relevant than now, a cliche that it may seem.