Long before things took a downward spiral where Germany's COVID 19 cases were concerned, fears were rife about what might happen and the air in the country was filled with a vibe of tension and grief. But now, months after the COVID boildown, things are again looking positive and nice for a country widely regarded for its healthcare system.
Many German states have already opened. The businesses, especially corporate entities are operating in full swing of things. The current times, unless one's living in a fool's paradise, seem very much normal and much like the earlier pre-COVID times.
Though that said, one thing must be considered with sheer urgency and cannot be taken any lightly in whichever way, especially when your chancellor says so.
So this brings us to the question- what exactly did German Chancellor Angela Merkel say to her countrymen and women and why it must be truly adhered to?
Truth be told, even as things have gotten better for the widely regarded strongman of Europe, Angela Merkel maintains that the country cannot take things lightly and even as the second wave of the deadly pandemic has been tightly controlled thanks to stringent adherence to lockdown and similar measures, it just doesn't mean that all's fine and blossoming.
To be careful is the need of the hour, and to avoid any sort of complacency would be extremely essential.
That being said, Ms. Merkel was also pleased with the way, rather 'extremely pleased,' with the way Germany's COVID 19 cases have fallen way below, having once cut an ominous figure.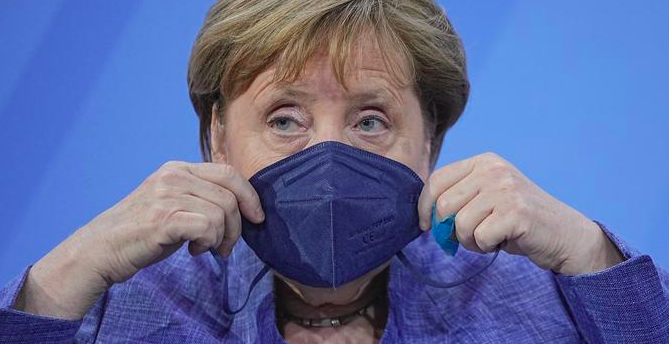 All of that told, one of the key focuses of the Merkel administration is the immediate vaccination of the majority of its population. There's no question about the fact that the general public needs to protect itself against new variants, much of which have created a ruckus in places like India as well as Great Britain.
Responding to questions about the need for the average German to be vaccinated and urgently so in times where even though the cases have dropped off but the COVID threat still very much looms about, Ms. Merkel said, "We are basically in a race to vaccinate."
But is that all that Merkel had to say? On the contrary, she asked her countrymen to be cautious about the Delta threat, reiterating, "The thing that worries us is the so-called Delta variant, which is very much spreading in the Great Britain again."
And why there's no need to stay relaxed and instead be more focused was gauged in no uncertain terms by Merkel herself as she would further add: "We can say that the efforts of the past few months have paid off. But we shouldn't be careless."
Also Read: Germany Decides To Ship Back Beer From Afghanistan
Meanwhile, leading German news outlet DW.com (made for minds) highlighted some of the other important events taking place in the socio-political landscape of the country, highlighting:
Ahead of Thursday's consultations, German Health Minister Jens Spahn warned that big events were "unfortunately exactly those where this virus spreads fastest."
However, Thuringia state premier, Bodo Ramelow of the Left party, told Düsseldorf's Rheinische Post newspaper Thursday that "We can take the risk of the complete opening in the autumn."
Those who did not allow themselves to be vaccinated "must carry the risk and responsibility themselves," Ramalow said.