Typically when you think of cold weather, at least, for nine out of ten people, mountainous regions submerged in snow come to the mind. Probably, one also thinks of skiing amid some snowfall, kids playing around with snowflakes. Scenes of a happy family coming together along a cozy firework with the adults posing with clattering red wine glasses and kids with hot chocolate splash our imagination.
Where it's cold weather and its chills, you tend to think of Northern Europe. You also tend to think of the snow-capped peak of the Himalayas and, of course, the splendrous Switzerland. How often do you actually imagine China and it's breezy orientally designed architectural behemoths being sprinkled with snow?
One doesn't quite get that sort of a picture, right?
But, wait. Here's the catch you been missing out on, all this while. Typically, when it comes to China, our imagination keenly persists with the sayings of the great Lao Tzu, the scenes of the dramatic Great Wall, we think of the nation as being represented by iconoclasts in entrepreneurship, most of which draw strength from Jack Ma. Isn't it? You don't think of China submerged in snow and struggling with a weather so typically Russian, almost throughout the year. Well, all of this is right except that it isn't.
To break the mundane analogies with an immediate effect, it is worthwhile to share that the weather, at present, in China is insanely different. At present, extreme cold weather has presided over the region like a cat on a hot tin roof. The only difference, of course, is that it is anything but hot.
Just have a clear view of this featured image above and it will actually surprise you a great deal. The following image, currently being talked about on revered media platforms such as CNN, shows a snapshot of the daily life from the city of Mohe.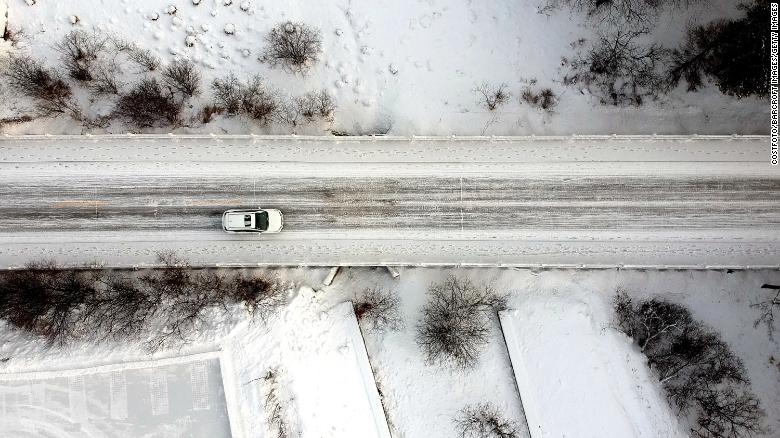 This is the city where temperatures, in particular, took an almost astronomically different turn of events. At present, no one visiting China would think that it isn't Russia. Wondering why? Well, there's a pretty simple explanation to that.
The temperatures in the quaint Chinese city of Mohe have dropped down to minus 40 degrees Celsius. To be precise, things aren't all that comfy as per normal in the North of China with cities like Mohe recording a temperature of -43.5 degrees Celcius on December 6, 2018.
Can you imagine that? In fact, how many climatologists might have seen such a drastic transformation in the Oriental landscape? Most of Northern China, at present, is absolutely enveloped by a layer of ice fog, something hitherto neither seen or experienced with any profundity.
Elaborating more on the said development, CNN shared some interesting insights about the weather scene in China:
The Mohe authority announced that temperatures fell to minus 41.1 degrees Celsius on Tuesday, minus 42.1 on Wednesday and minus 43.5 Thursday, the South China Morning Post reported.
A sort of a cold front approached the northern city on Monday, causing temperatures to drop by between 12 and 20 degrees Celsius.
Authorities were subsequently forced to issue the city's first-ever red warning for cold weather. The Heilongjiang Meteorological Bureau also issued an orange warning for cold weather for the whole state.