In a bizarre development from a country that often seems bizarre in its surge to push the envelope, a high-school in China actually ended up installing a camera inside its classrooms to monitor students round the clock.
This is strange, rather abysmal. To hear of CCTV cameras at marketplaces, airports, embassies and important government buildings makes sense and can be encouraged only further to up the arrangement of safety.
But to have a classroom being monitored through the lens of a security camera sounds strange and awful. And yet, it's truly one of the things that seem likely to happen in only a China and nowhere else. Isn't it? The said bizarre step is a world away from the inspiring and encouraging moves in the contemporary history of a country that is ever encouraged to up the ante of its "Oriental Tourism" having only recently just promoted a "toilet revolution". Finding the great link between better hygiene leading to bolstering of tourism, what has China come to, it ought to be asked?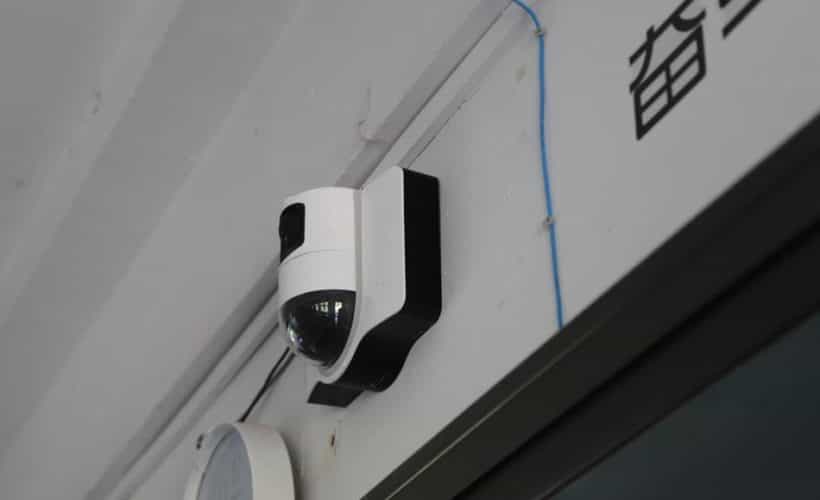 It was reported in many a Chinese media that the school in question is no premier or famously elite school rather a normal high-school located in Hangzhou, Zhejiang Province. With a network of newly installed security cameras monitoring students regularly each day, every week, every month and each year, this stringent move will be to put students directly under surveillance so as to discourage them from sleeping.
Shouldn't it be asked that under such conditions, shouldn't it be teachers and their overly tedious or tawdry methods that should be questioned and hence, interfered with, instead of bringing one's students directly under camera-based surveillance? If the students sleep inside the classroom where they should be studying attentively, does that not show the lack of responsiveness of the teachers instead?
But perhaps, it's also true that such questions do not matter to a country like China where often elements such as Free Speech or Open Debates do not hold much substance and where basic law and legal frameworks are suppressed in the wake of a single party's rule over an entire country.
What is now known is that as a direct result of installing security cameras inside the classrooms, students are more attentive than ever and here's a student's testimony to one of the mainstream media's scrutiny over the rather strange development- "Now, I always feel there are mysterious eyes staring at me, so I don't dare do things that are unrelated to class anymore."
And here's what the security cameras actually do. Apparently, these are a step ahead of the conventional framework of a security camera's operation. These cameras are tasked to monitor a student's facial expression throughout the day and during different intervals of time. Collecting the said samples of different students, the system produces a report at the end of each day. And that's not all.
According to the school's vice-principal, "This system not only motivates students to study harder, but it also supervises the quality of teaching,". Despite a "sound measure" taken by the school's authorities, not everyone seems to be happy or darn impressed by a rather radical move by this Chinese school. Some were quick to launch a word or two in disgust on popular social media site in China- Weibo.