At a time where much of the world faces the imminent threat of climate change, several countries are gearing up to face the great nadir of our times. Then whether it comes down to reducing one's overall dependence on non-renewable and polluting sources of energy such as coal and fossil fuels, then countries are prepared to strike the 'green chord.' Germany, for instance, has decided to shut down all its nuclear power plants in a mega bid to move towards the progressive path of pursuing greener sources of energy production. Recently, Austria went big on solar announcing in no uncertain terms that it would very much have, in all likelihood, several households in many of its leading cities to be powered by solar energy.
Similar measures have been heard from nations like France and Switzerland. But now, interestingly, Singapore has entered this conducive space as well. So the question is- what exactly has Singapore decided about pursuing the path of a green future and what can be expected in the imminent future from one of the Tiger economies of Asia?
That being said, Singapore, betting big on green investments has decided to place a massive amount toward the future-friendly investment sphere. So what does that exactly entail?
One of the key pieces of news from all around Asia, at this point in time, sees Singapore placing a mega investment of $1.8 billion for green investments. This is surely no small amount and gives a clear indication of the country keen to pursue an eco-positive path toward its development.
To talk more about the mega news from Singapore, it is worthwhile to note that Singapore's central bank has allocated 1.8 billion USD with five asset managers in a major bid to protect its portfolio from the risks posed by climate change.
It is, after all, hardly a matter of surprise that climate change risks are a matter of prime importance to several governments in the world, and as it turns out now, Singapore is no different.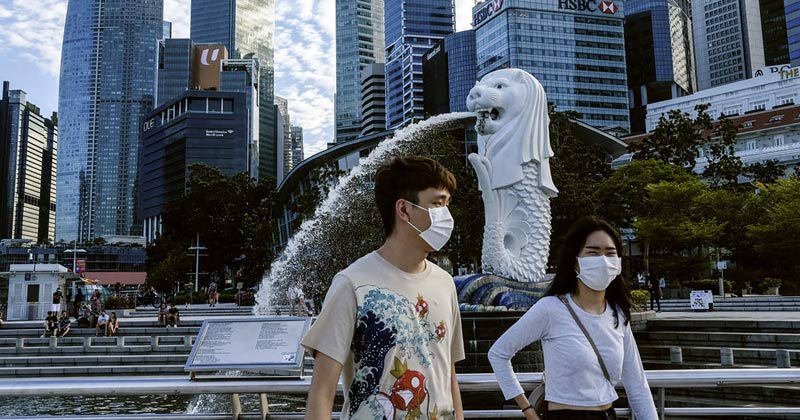 Furthermore, the managing director of the Monetary Authority of Singapore, Mr. Ravi Menon shared, "The funds were placed from Singapore's official foreign reserves as part of the central bank's green investment program."
To add to the above, giving a clear indication of just what he planned in his move for the country, Mr. Menon shared, "We aim to reduce risks to the portfolio across different climate scenarios, seize investment opportunities from the transition to a lower carbon future and support the transition of portfolio companies."
That told, the following information came to light in a report sharing more details about just what Singapore is planning in the light of this huge development:
MAS' officials said the asset managers, whose names were not disclosed, will manage new equity and fixed income mandates focused on climate change and the environment. They will also set up Asia-Pacific sustainabilty hubs in Singapore and launch new environmental, social and governance thematic regional funds.
Also Read: Germany Decides To Ship Back Beer From Afghanistan
The above information was published on a news report on the Economic Times. All one can say is that Singapore is definitely setting an early precedent by betting big on green investments.