The main difference between Marketing and Sales is that Marketing continuously goes on about promoting a product, long after the process of sales already has done its part. It in some ways, is this never-ending process. Think the paid-for YouTube ads where on account of a massive transactional exchange between advertisers and the platform, it is you, the 'viewer,' who has to face the music.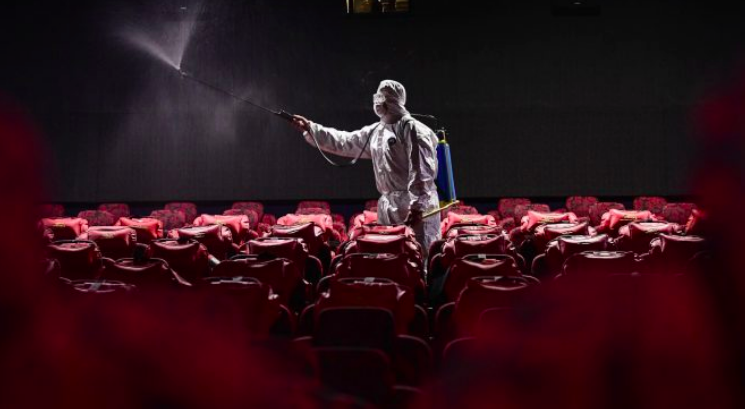 They are unending. You don't have a way out, unless and until you find the "skip ad after 5 seconds" window.
But implicit in the key difference between marketing and sales is perhaps the concept of Propaganda as one comes to know it in this day and age where it's happening right in front of our eyes. Perhaps the only thing that bears a similarity to the continuity of marketing is that Propaganda is constantly referred to, even after the subject its meant to serve has done its part.
Thinking how? Think no further than Chinese Propaganda. At a time where while we are all being told that doctors are the heroes- and hey, to a very good extent they are- we find from the Chinese lens, an extra dosage of image massaging being plied to the medical experts in the land of the 'dragon!'
So how is this happening and what is the role of Chinese propaganda in it? How about a certain reference point. On a daily basis when things are normal and where the world's not on fire the way we currently find it in, do we really sit back and spare a minute or five even to appreciate what the doctors do? Not that we mustn't or that it's written as an unavoidable disclaimer on any country's forehead?
But, do we do so? Perhaps, we already know what's true.
So when recently, we found countries paying extensive homage to those who are actually putting their own lives on the line, only so they can save ours, did we realize that something huge and selfless was happening at the time where it was much rather about 'save your own selves!'
No?
But having said that, having seen much of the world participate in emotional drills, for the lack of a better word (playing sound through utensils), was there a need to paint doctors in another vibrant color?
Well, ask Chinese Propaganda what it is upto and if at all, what it's currently doing stems from the insecurity of having not done enough for its doctors?
Apparently, Chinese filmmakers are, at this current moment, coming up with new movies and new ideas that specifically have at the heart of the tale, a separate focus on their doctors.
Suggested Read: Chinese Military Expert Has Keen Observation On India
There are more movies being made in China, based on the Coronavirus pandemic than anywhere else in the world as on date.
Here's what's rather interesting: all of this and if at all the term Chinese Propaganda sufficiently explains this stems from the fact that China's response to curbing the virus outbreak when it was possible to contain it was rather slow and painful.
But this can be taken as a big claim that Chinese Propaganda is at its full might at present.
What's the big picture? What's the reference to context? Make time for what The Print in India had to report:
Bona Film Group, backed by e-commerce giant Alibaba Group Holding Ltd., is making "Chinese Doctors," about medical professionals drawn to the fight at the outbreak's epicenter. At the same time, "Common World — Everybody Fights the Pandemic," is being produced by a group of nine studios including Beijing Qi Tai Culture & Media Co. and South Film Incubation Base.
The studios are plotting out positive portrayals of physicians while the government is also contending with criticism that in the outbreak's earliest days, it silenced whistle-blowing doctor Li Wenliang, who later died of the disease.
All of that told, if one were to pay some attention to the reason why patriotism is the dominant theme right now, then referring to the recent geopolitical tensions with Hong Kong (and the tensions thereof) may not be too off the mark to gauge the fervent support for patriotism.
Suggested Read: What Was China Doing Underneath The Indian Ocean Recently?
There's dissent. In Hong Kong, they are dreading the rise of Chinese interference and wish no longer to be told what to do and be set free of any kind of interference. Right?
But more on the Chinese Propaganda in films, it appears that an up and coming narrative is exclusively based on the life of doctors in present-day China and underlines their heroism.
Called 'Chinese Doctors,' a piece of latest news affirms the current status: while the script for the new film, still in the works, isn't finished, signs of the Chinese government's push for a more positive narrative on the pandemic are growing.