To this day, the world is quite divided about as to whether China was actually the source of the COVID 19 virus, one that has changed the complexion of the entire planet altogether. A fortnight ago, even Britain's celebrated MI6 hinted at a nod of approval to the theory that what was originally being propagated as a piece of bat meat being eaten by someone in Wuhan may have actually been an intentional leak from a Chinese lab.
Then there are those who defunct any such theories stating the Coronavirus did, after all, emanate from the bat onto the humans and hence the wreckage all around us.
That being said, what's rather interesting, much more funnier than China itself offering help to India during its most testing period surrounding shortage of oxygen beds and equipments, is the very country itself administering a whopping amount of dosage to its populace.
So what's the whole deal about?
To put it simply, China has actually administered over 1 billion doses of the COVID 19 vaccine to its population. And to get a context about how huge a number this actually is, The Chinese population = that of 7 Finland's + 5 Israel's and a few more countries!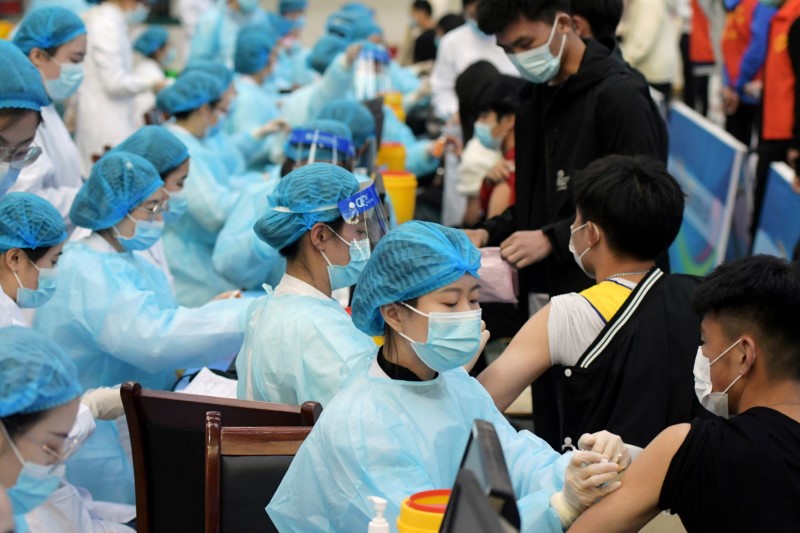 Does that make any sense at all?
But one wonders, whether administering such a huge quantity of COVID 19 vaccines was a tough job for a country as well-prepared as China, one which days after being stung by the COVID 19 virus found its youngsters partying and making merry in the very district from which all the chaos emanated- Wuhan?
To that end, national publication Xinhua had the following to share:
It took China 25 days to climb from 100 million doses to 200 million doses, 16 days to increase from 200 million to 300 million, and six days from 800 million to 900 million.
Moreover, the following extracts emerged from a latest CNN report focusing on China's massive vaccination drive, for how else can one possibly describe it- over 1 billion doses after all?
China has also begun to vaccinate people under the age of 18, with teenagers eligible to receive the Sinopharm and Sinovac vaccines.For those still reluctant, China has a powerful tool in its arsenal: a top-down, one-party system that is all-encompassing in reach and forceful in action, and a sprawling bureaucracy that can be swiftly mobilized.Beijing aims to vaccinate at least 70% of eligible people by the end of the year, Xinhua reported, citing the deputy head of the NHC Zeng Yixin.Around 1.4 billion people live in China. Due to this, the country's administered doses per 100 people is still behind nations such as the US and Britain.But if its inoculation drive can keep up the current pace, Beijing will catch up fast.
Also Read: Japan Might Ask Olympics Attendees For COVID Negative Reports And Vaccinations!
All of that being said, Beijing has more ambitious plans, which will not only surprise the world further but will keep the country in good stead in its fight agains the ghastly virus.
By the end of 2021, news reports confirm, Beijing is planning to vaccinate no fewer than 70 per cent of its entire population; those who are eligible to get vaccinated.