You've heard of Black September- the ill-fated massacre of Israeli athletes that killed several innocents participating in the 1972 Munich Olympics. But have you heard of 'Dark October'? Well, now it is evident that the phrase means bloodshed and outright chaos. With yet another terror attack, this time- directly- into the heart of a sweltering American city- the feeling in an otherwise glittery Las Vegas is dull and terrifying.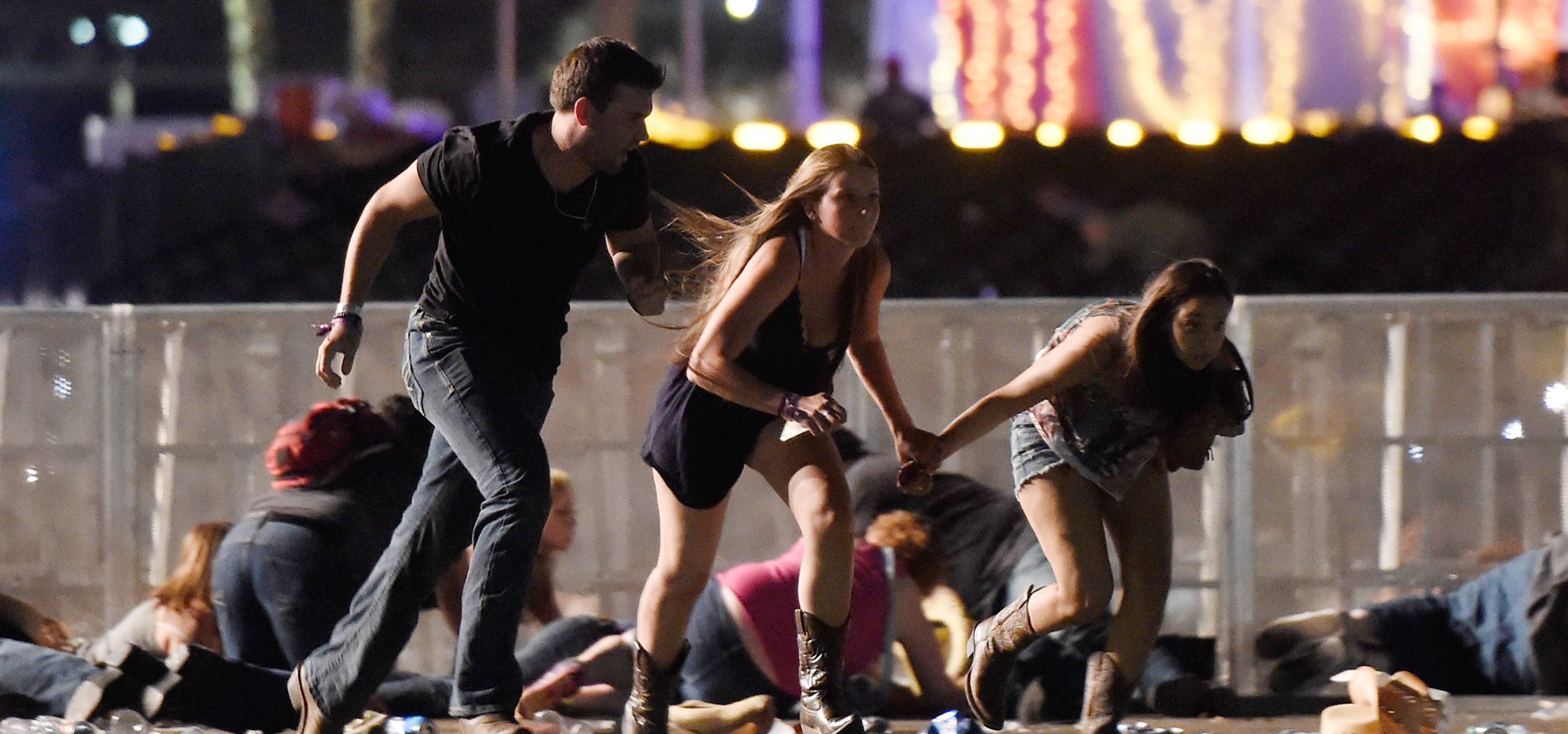 As thoughts go out to the families of victims shot in the middle of a happy go lucky musical event- the 32nd floor of the Vegas hotel echoed helplessness and dismay. What on earth has gone wrong in America? Social media critics have found new ways to run down Trump and must it be said, they can hardly be blamed.
But while we can wax lyrical all day, spend hours understanding the intricate role the FBI and other vigilance agencies are putting at this time into bringing back a much-loved city on its feet, here's what stands out.
America might need to re-orient its gun-control laws. Not just a commoner's perspective in a freewheeling country-style bar in Arizona. But, perhaps also of the voices that are shocked to find the White House dubbing this debate as 'premature'. 'What the heck', wonder blue-collar workers and students with their heads buried in Ivy League Varsity.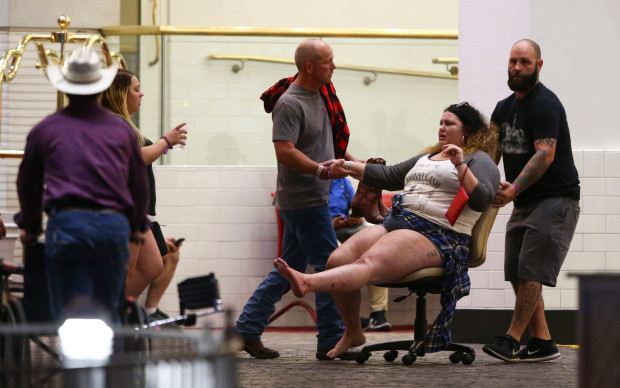 In what was a major shock to the booming metropolis in the Nevadan desert, 58 innocents lost their lives as one American- Stephen Paddock- cut loose on a chirpy crowd that had gathered to enjoy what was meant to be nothing but a harmless musical concert. Several dead, many injured: blood, fears, shrieks of temper, rage and, helplessness.
Is this the Las Vegas we had gotten used to seeing, over the course of so many glorious decades? Just a few hours back, international media went buzzing when some strange details emerged about the infamous Las Vegas shooter.
1. Apparently, this isn't a terror attack. Wait, what?
You don't need to be told about ISIL. Right? There's even a Global Coalition against Daesh (the term used by many foreign nations to address the terror outfit). Interestingly, while the Vegas shootout that occurred on October 1 wasn't termed as a terror-attack by the FBI and other government agencies, ISIS as of yesterday have claimed responsibility for the crime.
Now, who's to know how deep this river runs. For now, popular media outlets such as the legendary CNN and BBC are enquiring in deeper detail about the matter.
The interesting point is that even if ISIS haven't had a hand in the Vegas massacre, then does their self-proclaimed involvement point to a deeper nexus pointing to a conspiracy?
2. The Vegas shooter made a fortune in Real Estate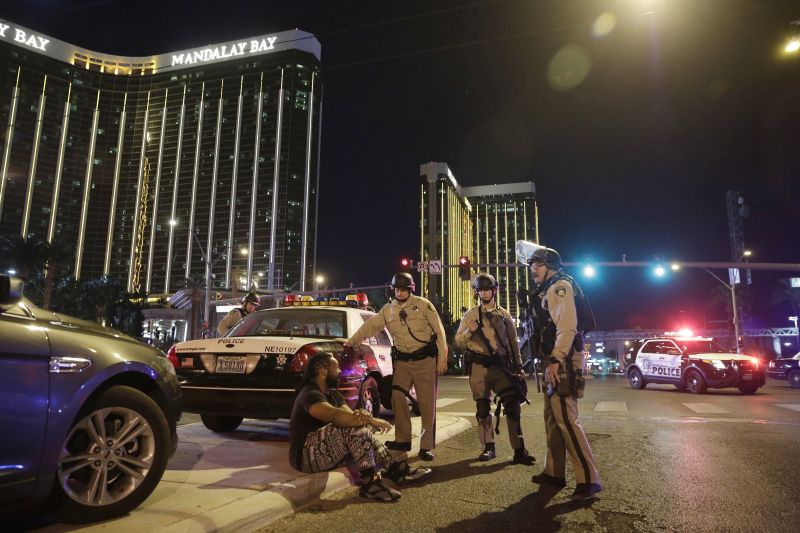 Real Estate is a minefield often laden with challenges but also, one checkered with tons and tons of money. Pun intended here, Real Estate is the 'real' deal. How else would you expect the weirdo behind the Vegas tragedy- Stephen Paddock to have made the millions he did, as allegedly told to media by his brother, Eric.
That's not all. Upon questioning, Eric Paddock revealed that his brother had no prior terror connection to any outfit whatsoever; he had absolutely no idea about the automatic rifle that Stephen had used to gun down the several innocents in a crowd of 22,000.
3. Laying dead beside 10 rifles
When the police entered the hotel room, the spot where the despot had checked into, they found Stephen Paddock dead. Here's the interesting thing. There were 10 rifles next to the gunman's body. Earlier during the day, Paddock took an automatic rifle and pointed it out of the 32nd floor of the Mandalay Bay Resort and Casino in the heart of Vegas.
It was then that he decided to unleash on the hapless victims the bloody savagery of an attack none saw coming. In an age where carrying a rifle or a gun or two is itself an indication of things to be slightly under the cold, why and how come was Paddock allowed to carry 10 rifles into the hotel- who's going to answer?
4. Where did Paddock's 10 rifles come from?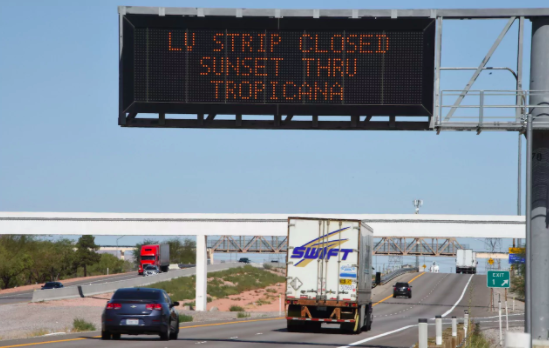 If you dig up a bit on Google Maps, you'd find that about an hour and a half's drive from Las Vegas is Mesquite- a town that Paddock was staying in. He shared a place with his partner who the police have tracked as currently out of the country.
Not that his partner is being chased, but what's definitely a question worth answering is how come Paddock managed to get so many rifles into the same spot as his body was discovered?
That he has been branded as a 'Lone-Wolf' on the one hand and that the FBI hasn't yet unearthed a terror connection between Paddock and any outfit make the case for strange Vegas killings- rather bewildering. Isn't it?
Was he a weird case of a killer who had to pounce on the helpless in a random fit of action? Or are there bigger problems hiding somewhere?
5. How has the world been faring record in 2017 where terrorism is concerned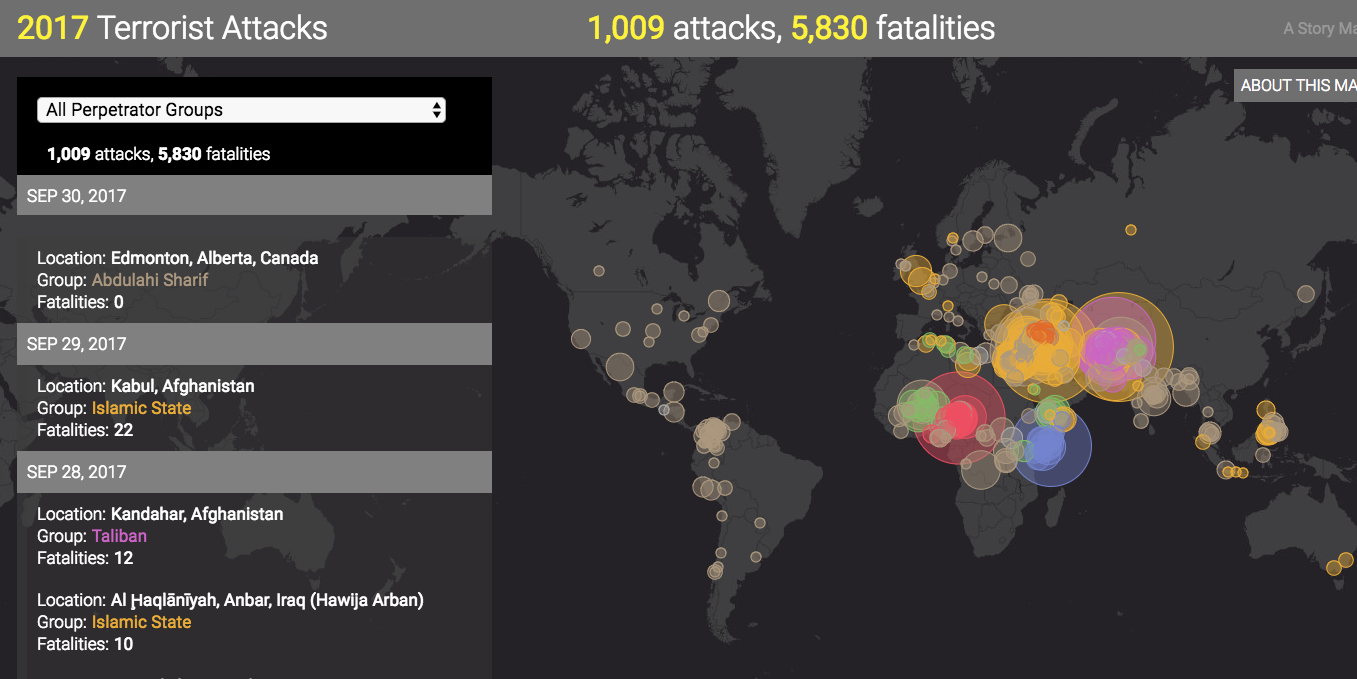 We are living in unruly, unreal times. Our lives are at stake, since the rapidity with which terrorism is growing is second to none in causing civilian fear to spread like some plague. That's for certain. If you thought ISIS are the only concern, then what about Boko Haram or LET?
Who's to know which country is next in line with terror? Despite such massive accomplishments and breakthroughs on their hands, how come Intel agencies lag behind in containing the unthinkable?
Amidst the uncertainty in these haunting questions and an America besieged under the Trump administration, 2017 has unfurled some devastating numbers where terrorism is concerned.
So far, 1009 attacks have happened in 2017 leading to as many as 5830 casualties from across the world. Not our word, rather the intense finding of storymaps.esri.com.