Donald Trump and WWE have had one of the most controversial relationships in the past and from being inducted into the Hall Of Fame in 2013 to shaving Vince McMahon's head in 2007, Donald Trump, the now US President, has done it all.
As debatable him being the President is, it is the reality and people have somehow been attempting to cope up with his bitter fact. It's not like Donald Trump is a bad person, however, the fact that he has brought the monarch-like leadership back to the White House is what we have tried to manifest into our lives. The decisions Donald Trump and his administration take, although said to be for the better good, never attracts the support of the US nationals and moreover, his comments, as well as opinions on some of the most fragile topics, have garnered criticisms both before and after his appointment as the new US President.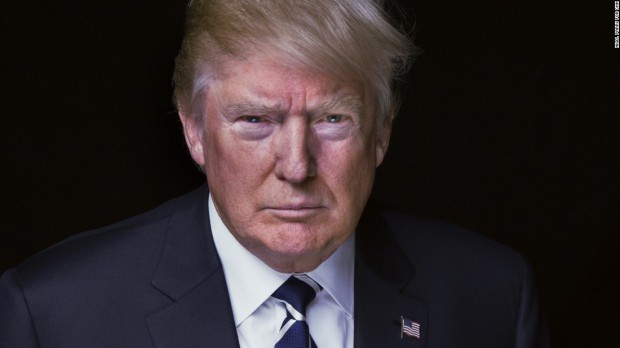 If we try to list all of President Donald Trump-related fiascos in the last six months or so, it is going to take a hell lot of time and by the time we come to the end, another one would have emerged from nowhere.
On that note, we would like to jump on the recent controversy that one of Donald Trump's tweet has triggered.
On Sunday morning, the US President's official Twitter handle posted a 28-second video of a WWE broadcast. While for those who are unaware of its content would be expecting a clip showing Donald Trump and WWE's relationship of the past, the reality was literally shocking.
We all know about the accusations that President Donald Trump has made against the Media Channel CNN for circulating 'fake news' and now the former came up with a video where Vince McMahon's face has been edited with the CNN logo and the now President is seen taking some cheap shots from behind.
https://twitter.com/realDonaldTrump/status/881503147168071680
To which CNN tweeted
"The President in no way form or fashion has ever promoted or encouraged violence. If anything, quite the contrary." – @SHSanders45 6/29/17

— CNN Communications (@CNNPR) July 2, 2017
The clip dates back to the year 2007, when WWE came up with an idea of a storyline called Billionaire vs Billionaire whose final chapter included big names like Stone Cold Steve Austin, Bobby Lashley, Umaga and the Billionaires themselves.
On that day, Donald Trump got to shave Vince's head and two years later, another storyline emerged where Trump bought RAW for a Billion Dollars and wanted the telecast to be ad free. This could have bankrupted Vince McMahon and the latter had to buy back RAW with double the amount.
His WWE days should have reminded in the past and bringing them back with him to the White House was not the nicest thing to do for the current US President.
Coming to the Sunday Tweet, it is the latest provocation from Donald Trump in his war against the Media and while he marks his social media presence as the indication of a 'modern day President', his tweet has taken the bar to new lows as it clearly provokes violence against media as well as journalists.
Interesting, on Saturday, during a speech at the Faith rally in Washington, Mr. Donald Trump was met with cheers after he referred to CNN as "garbage journalism" while saying, "The fake media tried to stop us from going to the White House. But I'm president, and they're not."
This statement alone undermine the importance as well as the image of media all over the world and it was met with a huge criticism from the members of the media fraternity as it might result in violence against journalists as well as encourage anger against media groups.
To which Ari Fleischer, the press secretary to former President George W. Bush said that while the video depicts Donald Trump's poor taste, the media should also be fairer to the President.
1/ I never minded a good "fight" w the press. It's part of our democracy to disagree. But this goes too far. https://t.co/RRUiJW5sj0

— Ari Fleischer (@AriFleischer) July 2, 2017
2/ Some will think it's funny. I find it in poor taste.

— Ari Fleischer (@AriFleischer) July 2, 2017
3/ The reason POTUS does it is because the press has made themselves so unpopular. It's a fight POTUS actually wins w much of the country.

— Ari Fleischer (@AriFleischer) July 2, 2017
4/ My bottom line which won't happen? The Press should be more fair to Trump. And the President should tone things down.

— Ari Fleischer (@AriFleischer) July 2, 2017
Taking a direct jibe is not what a President should do as it demeans his as well as his position's value. Moreover, hours before the Donald Trump and WWE tweet, the president also tweeted,
https://twitter.com/realDonaldTrump/status/881273362454118400
To this, CNN came up with a subtle reply saying, "It is a sad day when the president of the United States encourages violence against reporters," the network said in a statement. "Instead of preparing for his overseas trip, his first meeting with Vladimir Putin, dealing with North Korea and working on his health care bill, he is involved in juvenile behavior far below the dignity of his office. We will keep doing our jobs. He should start doing his."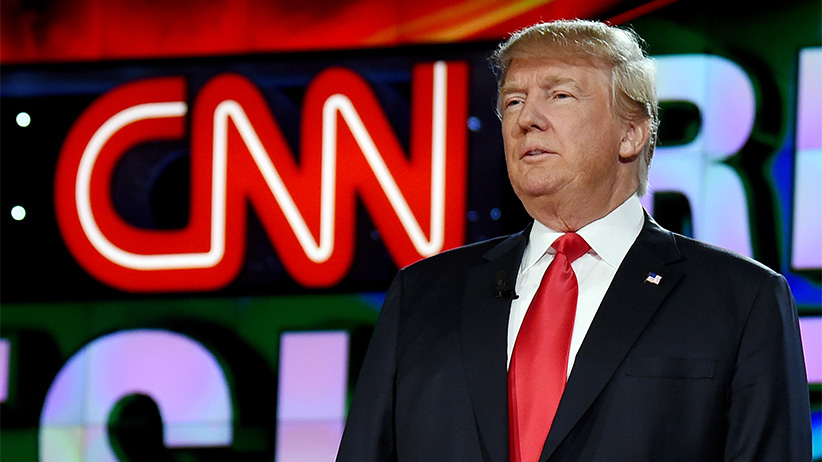 The heart of the matter is, President Donald Trump now sits in a position where the foot in mouth disease should be attended to and whether CNN has been circulating fake news or not, and whether the portal is biased or not, there are some limits that a president should never cross.
The latest SAVAGE-Step by Donald Trump has put political climate for journalists as well as their safety to questions amid incidents of politicians assaulting reporters or had them arrested. During the Presidential campaign, some of the reporters assigned to cover Trump, including the ones from CNN, were cursed as well as threatened by Trump's supporters, who echoed the chants of "fake news."
Violence against media personnel is one of the most fragile issues all over the world and if leaders opt for such kind of words, the world is never going to be a peaceful place and America is not going to be great again.
Moreover, WWE, for those who don't know the concept, has been all about fake storylines and if Donald Trump wanted, he could have stricken CNN with a more realistic example. (Pun)