Who doesn't absolutely hate traffic jams? The one that makes you late for almost every plan and meeting and office timings, the one that causes a huge ruckus among people on road and the one that can easily make anyone mentally ill for being a confined place for too long.
There are so many side-effects of traffic jams, however, if there a positive effect of it? None, at least through our research. However, China just witnessed one of the worst traffic jams in the country and that massive gathering resulted in something beautiful and art like.
This enormous traffic jam event happened earlier last week when more than 10,000 cars got stuck together. Over 50,000 travellers were stuck as they waited to get on ferry boats to leave popular tropical island Hainan. As per the Chinese news site Sina, the major reason behind this congestion was the heavy fog over the Qiongzhou Strait in Haiku.
This logjam occurred on the last day of China's seven-day national holiday to celebrate Lunar New Year, as the people were returning back to their homes and normal life.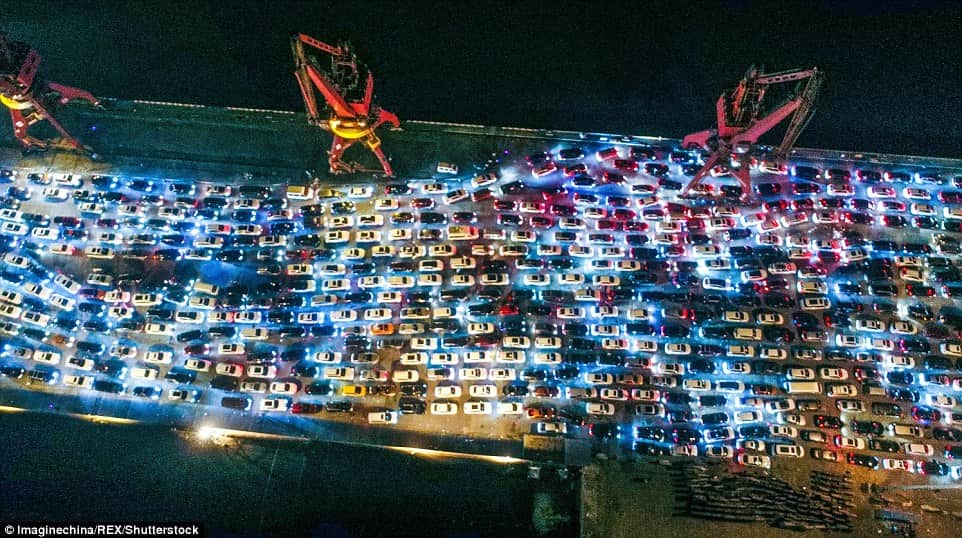 Hainan, where the gridlock happened is an island, hugely popular among the masses for its beaches and sunshine. In the space of these seven days, almost five million people visited the island, roughly the size of Belgium, looking for sunshine.
Huge queues of vehicles were spotted outside of the islands Xiuying Port, Xinhai Port and Nangang Port from the evening of February 19 and by midnight, over 10,000 vehicles had been stuck. This not only led to 10 km long traffic jam but also resulted in profligate flight prices, almost 20 times to the normal one, out of Hainan to major Chinese cities.
But that's not the major news here, the major news accounts to how beautiful all looked on camera, as per a bunch of aerial shots taken of this 10 km long traffic jam. The entire scene looks just out of an art magazine and a result of some amazing graphics designing, however, it's not that but just reality that came true in China.
As reported by Daily Mail, the ferry reopened on the morning of February 20 and it took 30 boats some 4.5 hours to transport nearly 7000 vehicles. The local government on February 20 announced that it would take them another 24 hours to clear the queues.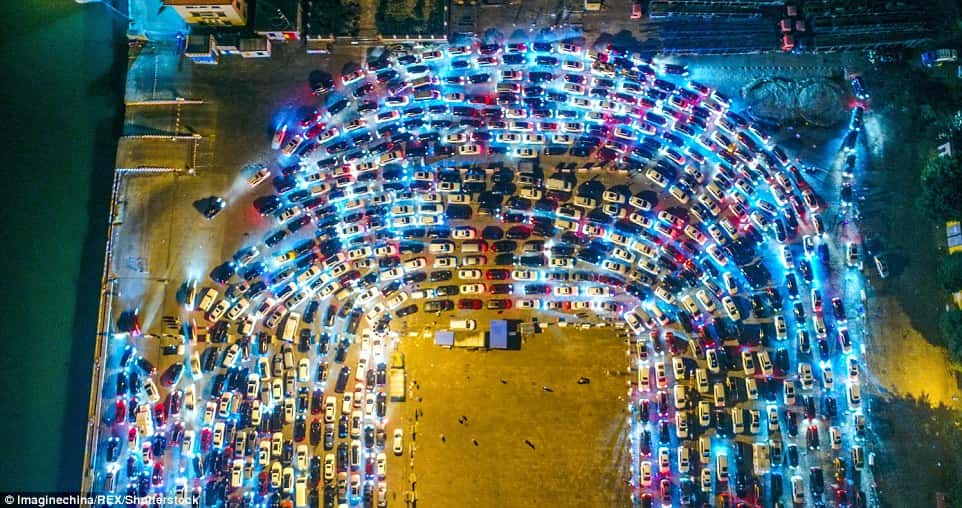 Major traffic jams often hit China by the end of major Chinese holidays. Last Lunar New Year, the traffic on Beijing-Hong Kong expressway backed up outside Beijing for some 50 kilometres (31 miles) as people tried to return to the capital city. In October 2015, also in Beijing, motorists were stranded in a 50-lane traffic jam as the week-long National Day holiday wrapped up.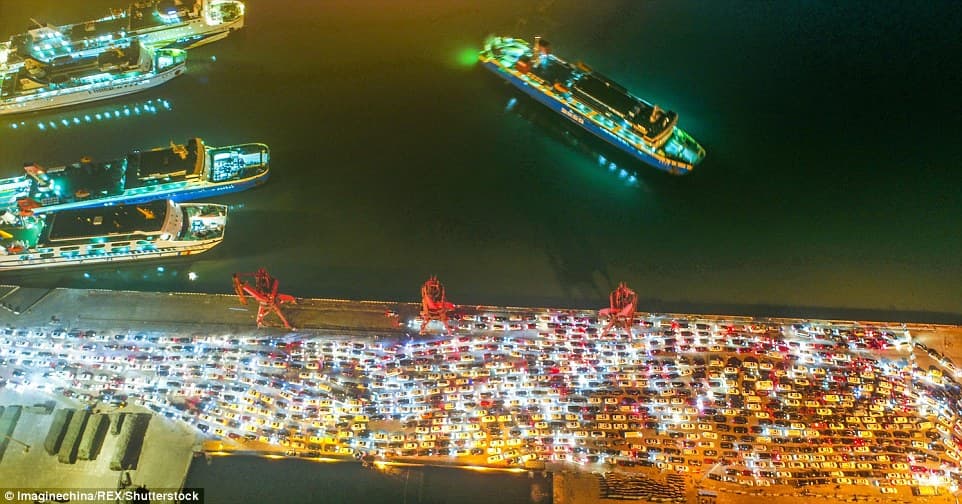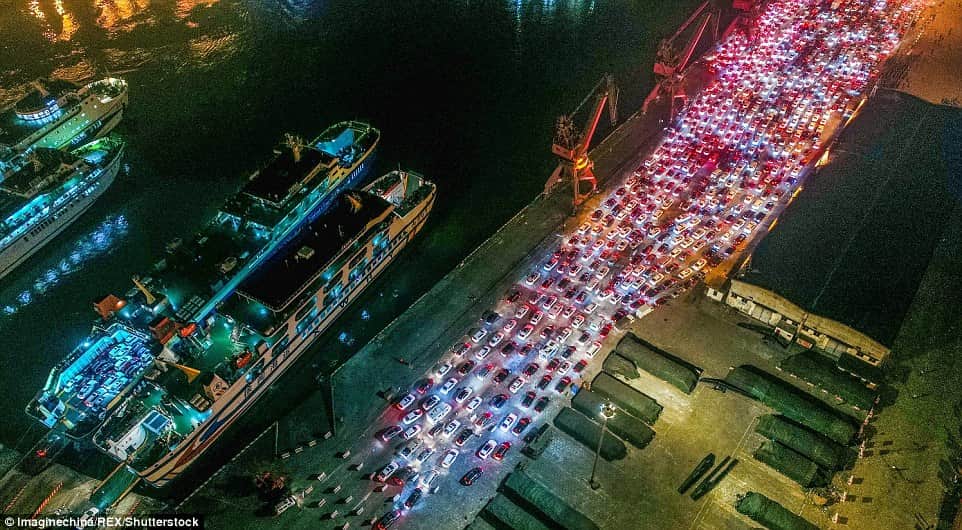 But all of this still doesn't match up to the worst of traffic jams in China, which took place in 2010 where motorists were caught up in a 60-mile tailback which lasted for more than 10 days on the Beijing-Tibet Expressway – due to roadworks.
Jyotsna Amla