Body Shaming has been in existence for the longest time that I can remember, however, we're finally seeing a much more positive change in its existence. People are actually raising their voice on the way this entire issue has been dealt with, earlier. Be it skinny shaming or fat shaming or whatever the heck people find to shame other people, many are coming together to put an end to this.
One such girl is Sara Petty who decided to go up against all the people who have a set idea about what a certain weighed woman should wear or not. She noticed a lot of tweets where people were expressing how a woman over 200 pounds should not wear booty shorts or bikini or whatever the heck they want. Petty decided to shatter all of these ridiculous notions by stepping the field of what to wear and what not to wear, by simply owning these outfits.
She wore a Bikini, leggings and booty shots, which are considered to be a no-no for women over 200 pounds. And, let me be clear with you, she wore these outfits and absolutely ruled them all in the most classy way possible. Apart from posting her pictures in these outfits, Petty also captioned them "Girls: Wear whatever the hell you want."
Check out her responses here:
1. Here's Petty Absolutely Smacking The Leggings Culture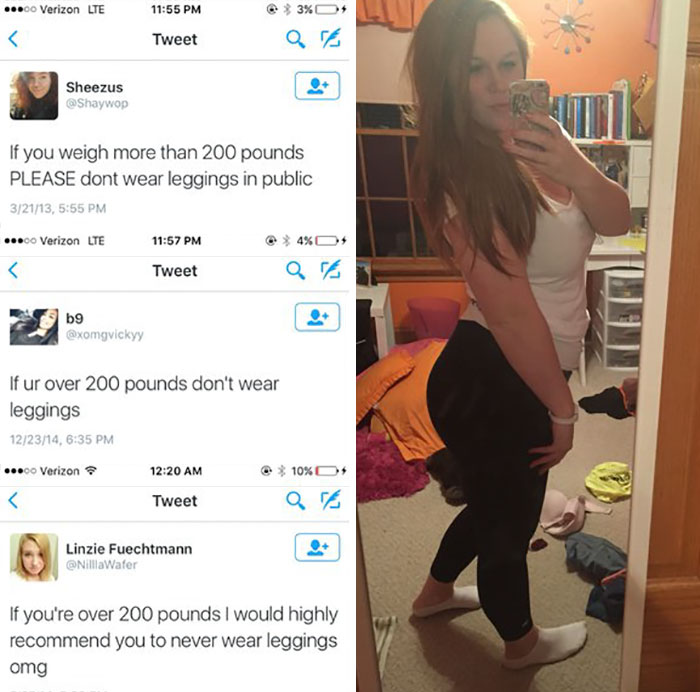 2. Everyone has a booty, which is why everyone is allowed to wear booty shorts.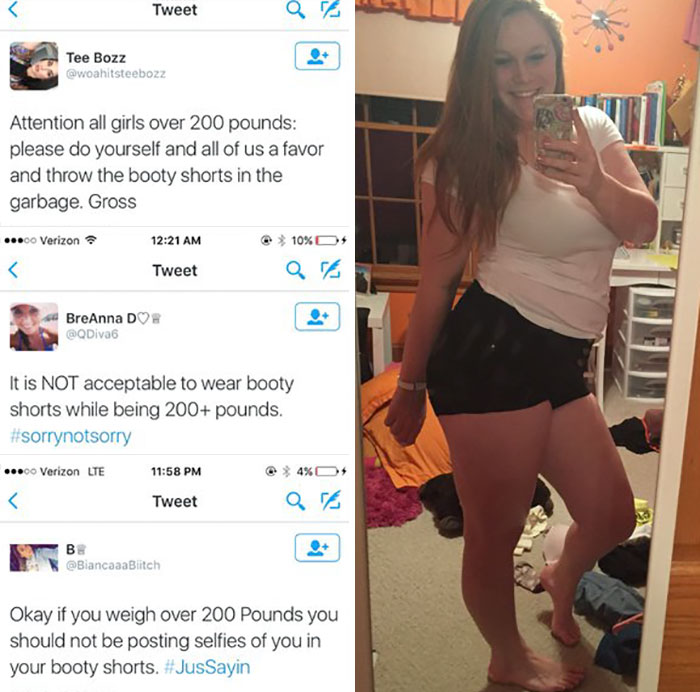 3. Crop Tops are for everyone.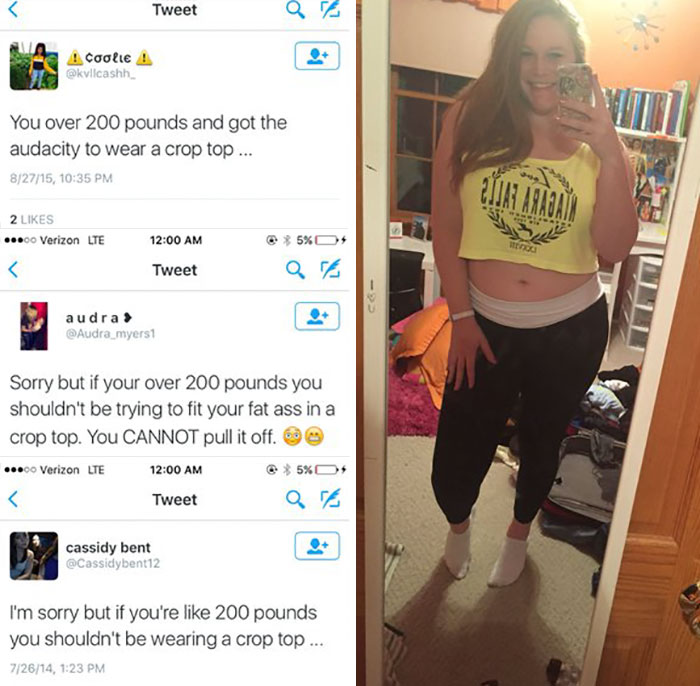 4. Bikini is your way of being free and that's what you should don, no matter what others say.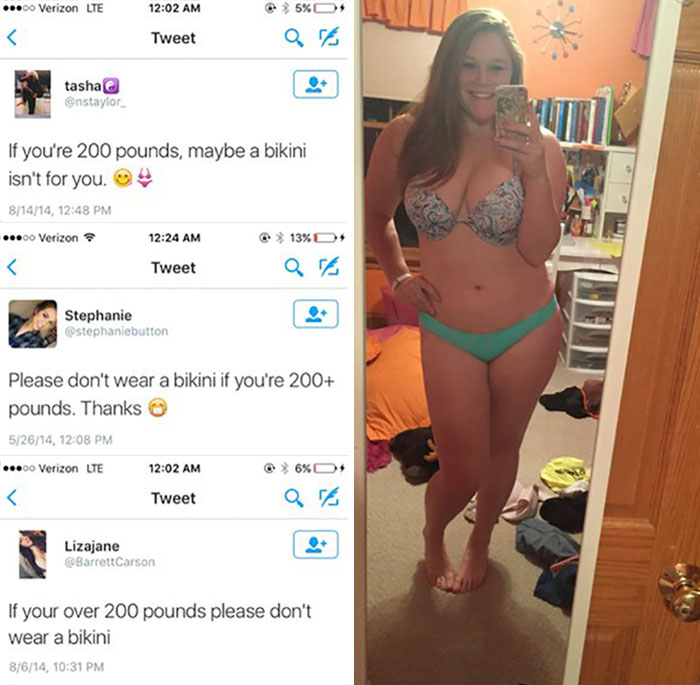 All in all, Girls, Please Wear Whatever The Heck You Want To Wear. 
31st May 2017
Jyotsna Amla