There's just something about businessmen getting big loans from public-sector banks that they fail to repay and then settle in abroad with no sign of money, that we as middle-class citizens of this country would never be able to understand or cope up with. First, it was Vijay Mallya who no longer gives any f**k to the banks and the country he owes money to, and now it's Nirav Modi.
International luxury diamond jewellery designer Nirav Modi was ranked #57 in the Forbes list of India's billionaires in 2017, however, recently he was caught by Punjab National Bank conducting a fraud of $1.77 billion, i.e. ₹11,400 crore in a branch in Mumbai.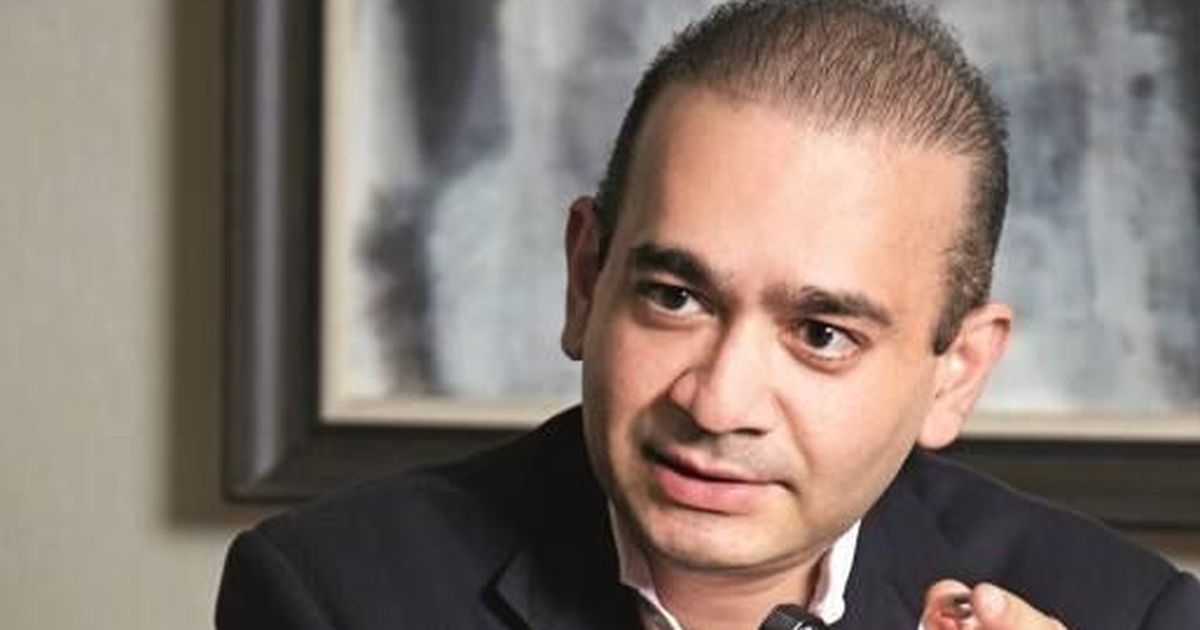 PNB, the second largest public sector bank in the country, on Wednesday informed the Bombay Stock Exchange that it's detected some "fraudulent and unauthorised transactions" in one of its branches in Mumbai to the tune of $1771.69 million. Soon the world started dissecting Nirav Modi and his family involved in this huge fraud, to piece.
Priyanka Chopra who was once the brand ambassador of Nirav Modi's jewellry company soon sued the man for non-payment of dues.
Along with Nirav Modi, many other names have come to the forefront regarding the fraud. Nirav Modi and his partner-in-crime's passport have been suspended for four weeks by the authorities in the country. However, as reported by various dailies, the man is discreetly living at New York's JW Marriott Essex at 160 Central Park South.
Now, a fraud like 11,400 crore is not something that happens on a usual in the country, especially within public-sector banks, but it's also not the first. This particular scenario has caused various people to talk about the Nirav Modi fraud case. And you know, when people talk, especially on social media, they certainly have some really hilarious jokes to pass on the case. The same happened with this fraud case too.
Twitterati dealt with this situation by cracking some of the most amusing Nirav Modi fraud jokes, and we have gathered the best for you. Check them out, over here:
#NiravModi #PNBScam #PNBFraud #PNBFraudCase #NiravModiLootsIndia #NiravAfterMallya #ModiRobsIndia
My #cartoon for @firstpost
Details: https://t.co/4CSqcIQzoI pic.twitter.com/5aCARcH2ve

— MANJUL (@MANJULtoons) February 15, 2018
Lalti Modi, Nirav Modi, name one Modi who is not a fraud?

— EngiNerd. (@mainbhiengineer) February 15, 2018
Chairmen of SBI and PNB outside PMO today. #NiravMallya #PNBScam pic.twitter.com/t0Jz0MF4QP

— Rofl Gandhi (@RoflGandhi_) February 15, 2018
Lessons from #PNBFraudCase and #SBIMallya.

Don't take a home loan for ₹30 Lakh.
They ask you to pay it back.

Take a loan for ₹3000 Crores.
That's a write-off.

— Sorabh Pant (@hankypanty) February 16, 2018
Going to London next week for shows.
Almost had my visa rejected because I haven't defaulted on any bank loans.

— Sorabh Pant (@hankypanty) February 16, 2018
Yo Nirav Modi,

On the bright side, at least 20% of Twitter will be too scared to tweet about you. They dont wanna type your last name. They know that IT cells and troll farms don't read full tweets.

— Vir Das (@thevirdas) February 15, 2018
Good morning to Nirav Modi, Vijay Mallya and friends. Rest of India can continue dreaming in Acche Din land.

— Ram Subramanian (@VORdotcom) February 16, 2018
Do we have Nirav Modi's international airport spotting pictures, like Taimur's?

— Trendulkar (@Trendulkar) February 15, 2018
Oh yes. Modi ….
Made millions disappear .
Left Indians wondering what happened to their money.
has flown to a foreign country;

I am talking about #NiravModi

— kasturi shankar (@KasthuriShankar) February 15, 2018
If Nirav Modi had linked his Aadhaar none of this would have happened.

— José Covaco (@HoeZaay) February 15, 2018
All this PNB Scam is fine…

But the important Question to Think is???

Is Nirav Modi's Aadhaar card linked to his PNB Bank Account…??#छोटा_मोदी

— Anup Agrawal (@anupagrawal23) February 16, 2018
If you put money in bank – Nirav Modi takes. If you put money in cricket – Lalit Modi takes. If you keep Money at home Narendra Modi takes ??? #WA #FridayFeeling #PNBFraudCase

— రావు గోపాల రావు (@RaoGopalaRao_) February 16, 2018
◾Vijay mallya escaped using Airplane..
◾Lalit Modi escaped using Airplane..
◾Nirav Modi escaped using Airplane…

" It was Nehrus fault who had given license to Air India for international operations n 1947" Pradhan Pracharak in 2018.#छोटा_मोदी pic.twitter.com/oZyDZ6pWZH

— Atul G ™?? (@Atul_G999) February 16, 2018
Customer Care: Hi Sir. Do you have 2 minutes to talk about a loan?

Me: No, I don't need any loans now.

Customer Care: I'm calling you from Punjab National Bank Sir. We need the loan.#PNBScam
???

— RK Rao (@tigerrao7) February 16, 2018
Rs. 100/- bet ??

Sometime during Navratri of 2018, the media will cover #NiravModi and his wife happily playing Dandiya in New Jersey

— Atul Khatri (@one_by_two) February 16, 2018
There a Rs. 110000000000 fraud..

And here when I go to remove Rs.20000 from my savings bank account I have to take a token, sign twice at the back of the cheque and cheque & sign has to be reauthorized by the Asst. bank manager.

Kya chutiye hai hum log??

— Atul Khatri (@one_by_two) February 15, 2018
Indian Banks to fund a fishy movie:

Part 1 – Funding NiMo

Part 2 – Finding NiMo
#NiravModi

— Harsh Goenka (@hvgoenka) February 15, 2018
Spotted a Punjab National Bank ATM. pic.twitter.com/AOGDBJfPuy

— Trendulkar (@Trendulkar) February 16, 2018
#NiravModi is in New York near Central Park

The police should wait for him at the closest Taco Bell there – because every Gujju in the USA makes a pitstop there at least once a day #WhatAnIdeaSirji

— Atul Khatri (@one_by_two) February 16, 2018
Perfect ad by Nirav Modi. ?? #PNBScam pic.twitter.com/SeB2Q4syYJ

— Akshay Jain (@AkshayKatariyaa) February 15, 2018
Remember the good old days – when those who robbed banks were called "robbers" and "bandits". Now they're called "industrialists" and "billionaires".

— Shirish Kunder (@ShirishKunder) February 15, 2018
Now, the CBI has book Nirav Modi under fraud and cheating, however, is that enough for catching him? The people of this country are way too familiar with a story like this, after all, who can forget the Vijay Mallya case?
Jyotsna Amla