There are two kinds of breaking news items. One that are called breaking news for the heck of it. You know the kinds that hit the TRP roofs and get the ball rolling for no particular (or real) reason as such. And the other, which really is a hot-seller. Or as they say, in other words, news that truly matters and concerns itself with the well-being of the country! In that regard, one of the pieces of news in the country that's truly turning eyebrows at the moment falls in the latter category.
And why not, one might ask. For this bit of news concerns long-term absconding misdoer Nirav Modi. Well, here's a piece of development we all have been waiting for, given justice will hopefully be done now. And how?
Nirav Modi will be getting extradited to India, the very country of his origin, the very country he scammed for crores of rupees in a major development that will bring much-needed relief to hundreds of thousands in the nation.
Famous jeweler-cum-designer Nirav Modi had long been hiding away in the United Kingdom, where he was supposedly taking refuge after siphoning off crores and crores of rupees from eminent Indian banks. And now, it finally appears that the wrong-doer will be standing trail for the series of events he has only himself to blame for and that too, in the very country whom he cheated.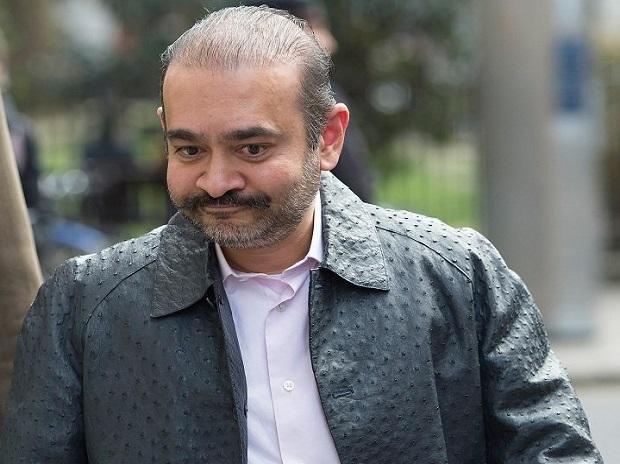 Yes, the country to which he owes his now-sullied career.
In some words, one is reminded of the fact that there can be delays at the end of god to bestow justice, but not absolute denials. Isn't it? How else can one possibly describe what's transpired on February the 25th!
More elaborate reportage on the said subject bring us to what some of the popular news outlets are saying at this point in time. And hence, let's look at what Business Standard has to report on this matter:
Wanted diamond merchant Nirav Modi, who remains behind bars in a London prison as he contests his extradition to India on charges of fraud and money laundering in the estimated $2-billion Punjab National Bank (PNB) scam case, will find out the UK court's ruling in the nearly two-year-long legal battle on today. The 49-year-old is expected to appear via videolink from Wandsworth Prison in south-west London at Westminster Magistrates' Court, where District Judge Samuel Goozee is set to hand down his judgment on whether the jeweller has a case to answer before the Indian courts.
Now, that being said, make no mistake for the sheer scale of wrongdoing that Nirav Modi has been duly charged for is no meager sum. How can it be anything like that when you are involved in a bank fraud that measures no fewer than 14,000 crore?
That's pretty much the magnitude of sum money-laundered solely by Nirav Modi in what arose as the major Punjab National Bank money-laundering gaffe!
As a matter of fact, a key media statement also suggests that there's no evidence that upon being extradited to India, the country associated with the origin of the case, Nirav Modi will not get 'justice.'
Also Read: Shocker From New Delhi: In 2020, There Were 54,000 Deaths Due To Pollution Alone!
The above was the statement made from the sitting judge (agreeing with the submissions of the Indian government) hearing the Nirav Modi case.
Though, the only thing one would like to maintain is that- may justice prevail, today, tomorrow and always!