There have been very few people in this world, living right now, who have gone on to create an impact on the entire world and that too as significant as the one made by Physicist Stephen Hawking. The man who was bound to a wheelchair due to his illness, but never made anyone believe in it. Hawking was one of the very few the world looked up to even when they don't exactly incline towards his teachings and discoveries.
Many have called Stephen Hawking to one of the greatest science's celebrities since Albert Einstein. However, on March 14th, ironically or non-ironically, on the birth anniversary of Albert Einstein, Hawking passed away. He died at his home in Cambridge at the age of 76, which is pretty great considering this one time when doctors told Hawking that he has not more than 2-3 years to live when he was 21.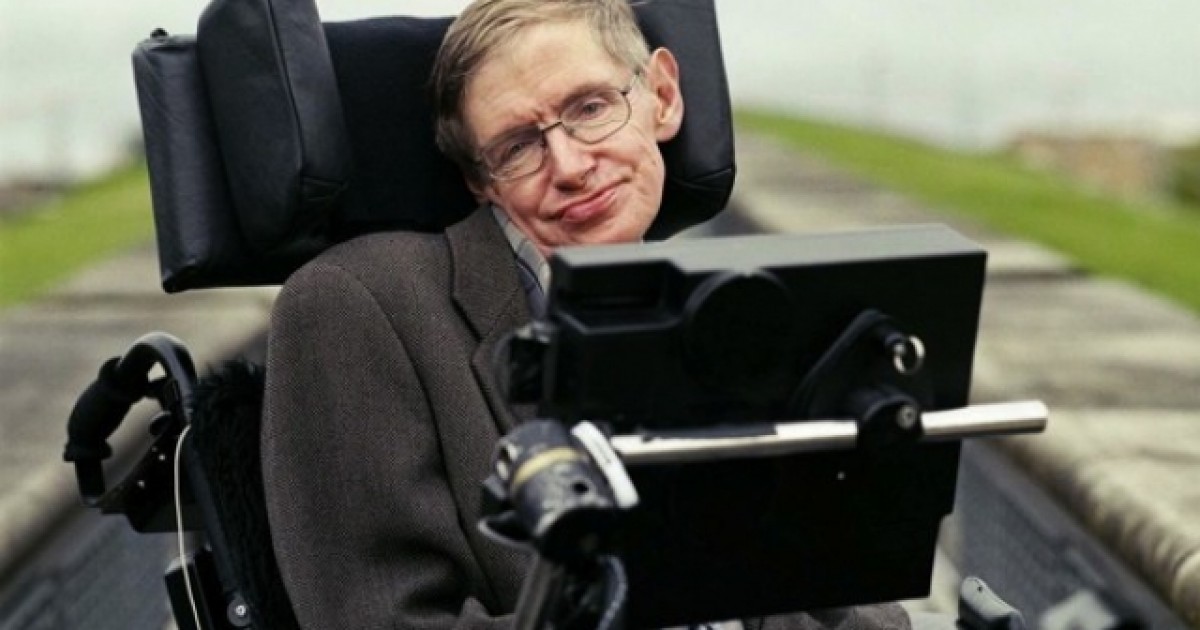 But he went on to live 55 more years, and along with that he gave the world – A Brief History Of Time that simplifies the Big Bang and concept of Black Holes for the world.
"My disabilities have not been a significant handicap in my field, which is theoretical physics. Indeed, they have helped me in a way," Hawking wrote in a 1984 essay, saying that illness gave him the time to think through physics problems, rather than lecture or perform administrative duties. He has done so much more to promote the public understanding of cosmology than any other living individual.
Also Read: Stephen Hawking Quotes
Over the course of his life and decades since the publication of his Brief History, Hawking fame only increased and went on to give him a significant space in pop culture. The man has made various appearances in TV shows such as The Simpsons, Star Trek: The Next Generation and even in The Big Bang Theory. In fact, in 2015, actor Eddie Redmayne won an Oscar for his portrayal of Hawking in The Theory of Everything, which explored the collapse of his marriage to his first wife, Jane Wilde Hawking, in revealing fashion.
The news of Stephen Hawking's demise came as a big shock for many who went on Twitter to give their condolences to one of the greatest physicists of all time.
JUST IN: Professor Stephen Hawking has died, spokesperson for the family says. pic.twitter.com/DncfApuXNw

— Evan McMurry (@evanmcmurry) March 14, 2018
"Look up at the stars and not down at your feet" – Professor Stephen Hawking
1942-2018 https://t.co/h8uWznhEpb pic.twitter.com/RVeQx2BTxP

— Cambridge University (@Cambridge_Uni) March 14, 2018
Sad to hear about Stephen Hawking. What a remarkable life. His contributions to science will be used as long as there are scientists, and there are many more scientists because of him. He spoke about the value and fragility of human life and civilisation and greatly enhanced both

— Brian Cox (@ProfBrianCox) March 14, 2018
His passing has left an intellectual vacuum in his wake. But it's not empty. Think of it as a kind of vacuum energy permeating the fabric of spacetime that defies measure. Stephen Hawking, RIP 1942-2018. pic.twitter.com/nAanMySqkt

— Neil deGrasse Tyson (@neiltyson) March 14, 2018
The world has lost a beautiful mind and a brilliant scientist. RIP Stephen Hawking

— Sundar Pichai (@sundarpichai) March 14, 2018
https://twitter.com/emmyrossum/status/973771664629514241
https://twitter.com/kumailn/status/973772005467025408
As we near Pi day (3.14) I join the global community in mourning the loss of the greatest physicist of our era. #StephenHawking is free from the physical constraints of this earthly condition we all exist in and he is soaring above us now marveling at it all. pic.twitter.com/o3V0TZrppj

— Mayim Bialik (@missmayim) March 14, 2018
https://twitter.com/mikecavalier/status/973772804515598337
"One, remember to look up at the stars and not down at your feet. Two, never give up work. Work gives you meaning and purpose and life is empty without it. Three, if you are lucky enough to find love, remember it is there and don't throw it away." #RIPStephenHawking pic.twitter.com/sqy0ls58KA

— Josie Osborne (@Josie_Osborne) March 14, 2018
He was given two years to live in 1963 when he was just 21 years old. He lived for 55 more years & changed the way we understood the Universe. Thank you and rest in peace, Stephen Hawking.

"It would not be much of a universe if it wasn't home to the people you love." pic.twitter.com/5M1YP5CNBW

— Maanvi (@Maanvi2501) March 14, 2018
We were on earth at the same time as Stephen Hawking.

That's kind of a miraculous thing.

We breathed the same air as the man who demystified the stars.

— Geraldine (@everywhereist) March 14, 2018
R.I.P. Stephen Hawking. Among his many profound contributions to this world was this simple sentiment: "It would not be much of a universe if it wasn't home to the people you love."

— Samantha Power (@SamanthaJPower) March 14, 2018
They said Stephen Hawking had 2 years to live in 1963.

They said Stephen Hawking would never speak again in 1985.

He stuck around until 2018 with one of the loudest voices on the planet.

Nothing kept him from his dreams. We honor him by living the same way.

— Adam Best (@adamcbest) March 14, 2018
https://twitter.com/NyleDiMarco/status/973776280561770496
(I was fairly young when I read "A Brief History of Time." No cable TV, no phones, those were soundless days – inside, out. The book was a hurricane in my head for weeks. This is hard.)

— Sameera Khan (@Sameera22) March 14, 2018
With Hawking's death, the world moves into a new era which is much more technologically advanced and has too many great minds to make things happen. But there will never be anyone even close to the stature and with the significance of Stephen Hawking.
Rest In Peace.
Jyotsna Amla