Drogheda is, without doubt, one of the oldest and most prosperous towns in all of Ireland. Apart from being an industrious contributor to the Irish economy, Drogheda is home to several historic sites, old battlegrounds that thrive in midst of a sprawling modern nightlife charm.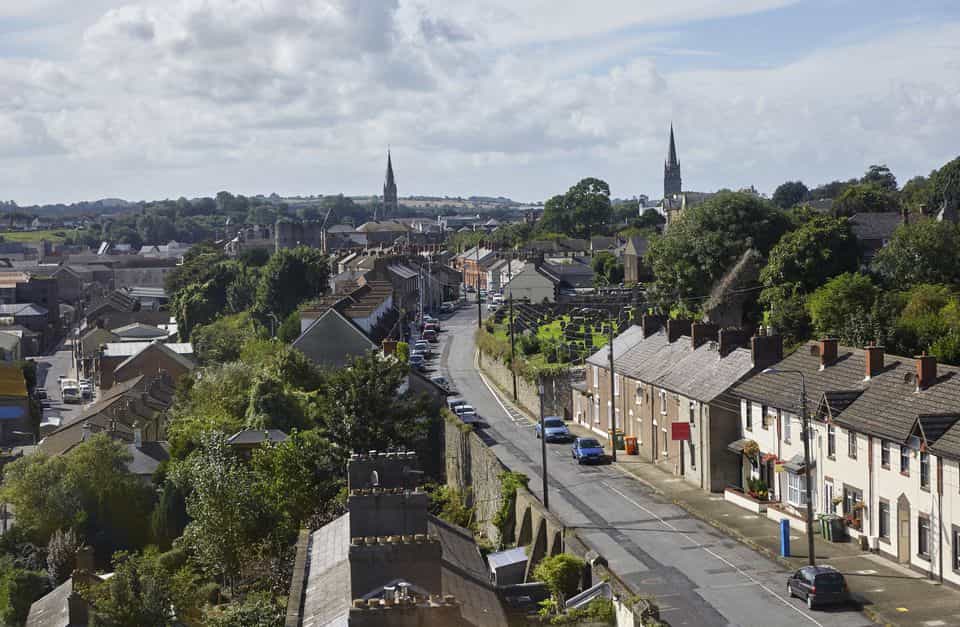 But it seems that now, Drogheda's noted medical care would be once again attracting news after it was reported that a local decided to marry the ghost of a 300-year-old pirate after failing repeatedly to find an ideal partner. How grave must have been the mental faculties of this rather disturbed Drogheda woman that of all the people existing on planet earth- a zone in the universe famous for 192 countries- that a female decided to exchange vows with a ghost?
The woman in question is Drogheda-based Amanda Teague, a mother of five, who recently married her 'soulmate', the ghost of a 300-year pirate. Seen wearing a beautifully embroidered white wedding gown, Amanda was all smiles as she happily posed with a jet black pirate flag, holding a picture of Jack Sparrow, the famed fictional pirate character essayed by Hollywood superstar Johnny Depp. But what is perhaps more bewildering than the reported 'wedding' between a spirit that doesn't exist and a female that definitely does is the story of their communion; how it all started.
If you are wondering about the meaning of the phrase baffling, then your search ends here. Teague revealed that she 'met' Jack in 2014, when the spirit of the pirate appeared beside her bed in her Drogheda home. That the 'couple' went around for a couple of years tends to sound more dramatic than any fatigue-inspiring ending of an epic war drama. That said, it is only when things got properly serious between them, perhaps like Cameron's Titanic's ending that Amanda thought of initiating the conclusion of her romantic entanglement.
In true pirate fashion, the wedding ceremony actually took place in a boat off the Irish coast, which was believably in international waters. The couple, since then, have moved in together and even engage in 'sex', which happens on more occasions than you see a Jim Carrey movie nowadays. But what is truly sensational is the microscopic detail in which Amanda describes her physical life which is with a spirit, none have seen and only she has felt. "I can feel the touch of the spirit, its weight and it can feel mine too," described an awestruck Amanda which can be quite nauseating if you are into making love with humans and not ghosts. But that's what love is, isn't it, it doesn't matter who you feel it with!