A common saying suggests that nothing, no one or not even a magical power can withstand nature's fury. We must think twice before invoking the wrath of Mother Nature. Yet, we have climate change amid us today. So perhaps whosoever suggested that the best resting place on the entire earth is to rest on the lap of the Mother Nature said it rightly, aptly; in fact, nothing else would ever suffice. This is true because of the fact that when nature strikes back, there's hardly any place left wherein to duck under cover- isn't it? On that note, one wonders, what is the future of the arguably the most alluring continent on the whole face of the earth going to be now that it is confirmed that a huge chunk of Europe's trees risk extinction?
Even as a really powerful driver of the world's economics faces a stiff uphill climb in its bid to work out reforms as it jostles and navigates its way amid a sea of woeful economic troubles, the real concern for Europe doesn't end there. Alarming inquisitions in the news suggest that a major chunk of Europe's trees risk extinction.
What may have once seemed an entertaining riddle for children, reciting to them names of the bygone, extinct animals and animal species, has perhaps given a way to a far more calamitous reality: what's going to happen to the magical continent now that a sizable proportion of Europe's trees face extinction?
It could be said that trouble descended from TV sets, print media, scrolling headlines when a major international conservation group suggested that nearly 60 percent of Europe's trees face extinction. Can anyone suggest what might be a possibly bigger risk?
That told, one wonders if there are some peculiar trees that face an immediate risk of extinction if nothing is done to take evasive and corrective action?
To that note, here's what one ought to know.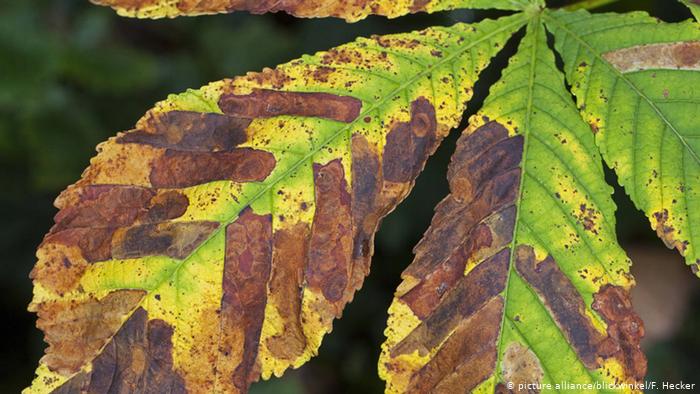 Horse chestnut and Mountain ash were among the trees that run the risk of extinction if nothing sizable is done for preservation. Leading German news platform DW World suggested some key insights on the lines of the above in an elaborate report that truly highlights how a large chunk of Europe's trees risk extinction?
Fifty-eight percent of the 265 tree species native only to Europe face a high to extreme risk of dying out, according to a study published Friday by the International Union for Conservation of Nature (IUCN).
The IUCN, which is known for its "Red List" classification of endangered species, said trees were under pressure from "invasive and problematic" species, urban development and "unsustainable logging."
"Trees are essential for life on Earth, and European trees in all their diversity are a source of food and shelter for countless animal species such as birds and squirrels, and play a key economic role," according to a statement from the head of the IUCN's Red List unit, Craig Hilton-Taylor.
The study said 42% of the 454 tree species in Europe, which include some found elsewhere, could die out on the continent.
But if you thought that the above statement was the only telling fact in the climate finding by the conservation group, then think again.
What should really worry scientists, climatologists, ecologists, and environmental warriors is the fact that of the trees that face the near-fatal threat, around sixty-six species have been dubbed- "critically endangered!"
To elucidate the above, it suffices to know that these trees are only a step away from absolute extinction. But one wonders how and what will Europe do to get its act together on this rather daunting challenge before it runs out of time?