Have the Chinese really put a drone chopper alongside the border with India? What on earth is happening? In fact, is the news surrounding the deployment of the chopper drone alongside India's border really true? What are the Chinese even planning to do?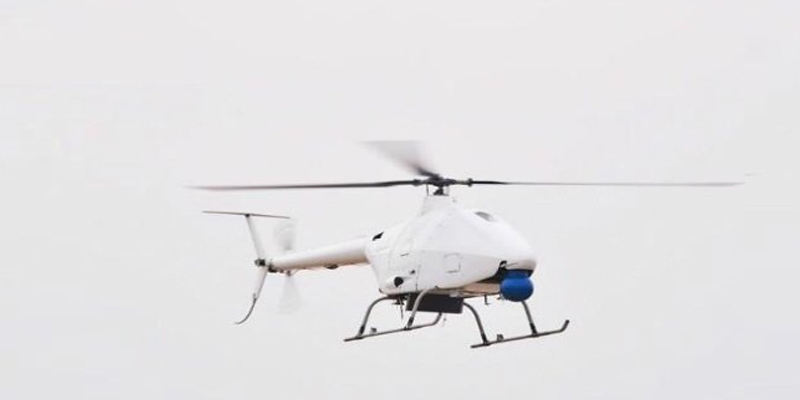 Well, where it stands at the moment, then a thing can be said for certain. There's mostly one clarity. While we do not know what exactly are the Chinese really upto alongside the India border, what's known is that only a few hours back, the Chinese military moved its troops closer up north toward India's territory peeping a look at the hilly, snowy Laddakh.
That's surely not a random military drill. In reality, it's quite an aggressive stance taken by a country that, truth be told, doesn't always have a great deal to do or say in matters pertaining to peace and amity.
At a time where much of the world is still finding out new ways to deal with fledgeling economies and a morose job scenario, hundreds of corporations around the world having taken the undesirable but extreme measures such as cutting down on (hundreds of thousands) of jobs, here's China being the aggressor it so often is.
Lest China has forgotten, everyone is still coping up with the losses that have been incurred due to the Coronavirus lockdown, isn't it, and for which, nine in ten would any day point the finger at its careless, repressive Communist state.
So where does this lead the Sino-Indians relations to?
Ever heard the saying, "what can't be said- must not be said!"
Though, a thing can be cited with much confidence. Neither India nor China seem to be in the business of being strategically aligned to attain some common goals and are anything but 'friends' at this stage.
Moreover, there's a perspective. Given China's oppressive behavior there's a reason for worry!
Now this only means two things basically. First that Pakistan isn't the only oppressor that India has to deal with from the other side of its border. Now, there's China too, which in the past had shown much disparaging action along the lines of Arunachal Pradesh- which, though is clearly under India's sovereign control and a part of the country, is still touted by China to be under its dominion.
What's also been confirmed a few hours back on 25 May, 2020 is that a new chopper drone had been spotted as of the last week up north (in India) toward the Sino-India border.
So there we go then, that was the chopper's maiden flight.
That being said, further media reports suggest the following:
The AR500C unmanned helicopter is equipped to carry out fire strikes and disrupt electronic circuitry of its target at heights above 15,000 feet, state media reported.
Suggested Read: What's The Status of Domestic Flights In India?
"The test flight of the AR500C came at a time when China-India border tensions have been flaring up, as Chinese border defence troops have bolstered border control measures," Global Times, the tabloid run by the ruling communist party said in a news report.
The tabloid claimed that the Chinese action was a response to India's recent, illegal construction of defence facilities across the border into Chinese territory in the Galwan Valley region.