Thailand is always a good idea for some recreation away from home. The spas, the sunny beaches, private islands, discotheques and an utterly feisty but adorable urban chaos- it's too good to not be explored. The vibe, the quintessential warmth of the east and whether one agrees to it or not- the idea of partying with girls and indulging in boozy night outs, there's this immense possibility of ending up in rejuvenation as well as squalor in Thailand.
Each year, hundreds and thousands of westerners descend in this heartland of the East to engage in sundowners, revelries and an insatiable appetite of fun, party and magic. Travellers from diverse destinations such as United States, New Zealand, Australia, Canada and, the United Kingdom excitedly undertake Thai sojourns.
Particularly for young students, there's a burgeoning culture of taking an year off upon completion of university studies. Stats indicate that on an average, each year, as many as 2,50,000 Britishers embrace a foreign hiatus to explore life before responsibilities of adult life coupled with academic pursuits get them running around.
But could there also be mischief where there's a dollop of distracting elements in the garb of partying? Perhaps yes; perhaps to a mysterious element.
But that said, just why is there such concern especially in the British press about its tourists that had forayed to Thailand in the last two years?
Without batting an eyelid, there's reasonable doubt about the actual fate of dozens of youth that turned up in the glossy cosmopolitan from England. Particularly in the past two years. In fact, leading British news journal Daily Mail carried a rather shocking account that suggested that there have been 60 unexplained deaths of young Brit lives in Thailand over the course of last 24 months.
Exact reasons for this travesty haven't yet been pinned to a particular miscreant but it is believed that the Thai police are, in some ways responsible for the lack of justice that many young lives lost have received thus far. Consider the case of young 23-year-old Kirsty who had been away to Thailand- partaking in forest treks, visits to hill tribes and elephant rides.
Her parents had been receiving regular updates about Kirsty, who in the matter of 3 months was to have moved to Australia and later, New Zealand as part of her foreign hiatus. Suddenly, one day, Kirsty's parents received news of her murder in a backpack hostel in the mountainous city of Chiang Mai.
What happened to Kirsty? The foreign office didn't bother to inform her aggrieved parents. Later it turned out, she was raped. But then who murdered Kirsty and the likes of many other girls in last two years whose killers are out in open?
In early 2018, parents of another Brit traveler to Thailand- Christina Annesley- a Leeds University History graduate confessed, they may never know what actually happened to their daughter, three years ago.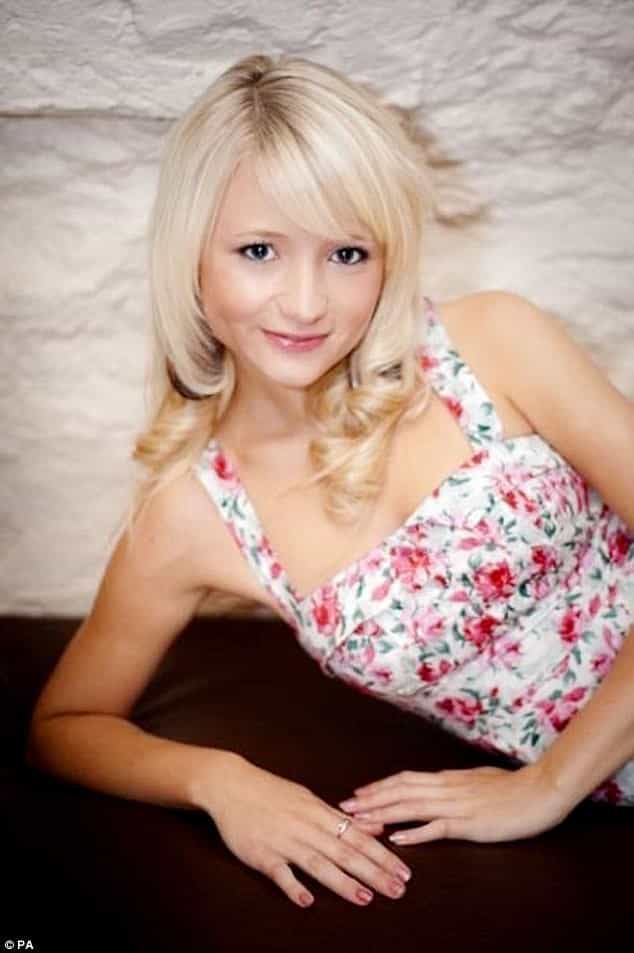 The stories don't run out in print as the grief inevitably only doubles; and therefore, worsens.
A third case is another shocker; another Briton; another unexplained mystery. In 2014, in one of Thailand's less popular destinations, Koh Tao, a 26-year-old Nick Pearson had left his bungalow for a night out. His body was discovered floating in the sea. Same happened to Luke Miller, 26, who in 2016 was found dead at the bottom of a pool in Koh Tao.
Here's a real shocker. According to figures published by the foreign office between the period of 2014 and 2016- 1151 British nationals died in Thailand. Their deaths, investigated by vague Thai findings leave many unanswered questions. Save a thought. Save a thought for the families of the departed who do not even know why their young children were snatched away. And by whom?
So far, no headways have been made into the mysterious double murders of another set of Brit youngsters- Hannah Witheridge, and David Miller who were both found murdered in Koh Tao in 2014.
Some stunned family members who grieve their departed' loss in Britain maintain that over the years, Thailand nationals have lost respect for the western tourists. For them, their lives mean literally nothing. There's also this undeniably worrying trend of murders taking place in inner Thailand as opposed to Bangkok, which is the mainland.
There are also those back in Britain who are distraught with the government not issuing significant travel warnings about visiting Thailand in the wake of this unforeseeable scenario. As of 2017, part of a party taking place at a tropical destination of Ko Pha Ngan, a 38-year-old Andrew Apperley disappeared into oblivion suddenly. He hasn't been found yet.
Some people feel that there's fear lurking in the sidelines thanks to mafia control and corrupt police. But that said, with the family members of the deceased youngsters ever find sufficient answers?