The nation wants to know. The nation always wants to know. For the longes time, has one wondered and desired knowing as to who are the heroes who are actually risking it all during these tough and testing times of the Coronavirus and doing it all in the name of duty or in the line of duty. For sure, the first honor and regard must be extended to the healthcare workers including doctors and nurses worldwide, who, without bothering about their own sense of safety and well-being are going beyond the call of duty to aid those struck in medical grief.
Yet, at the same time, must it be asked if that's all; if there are others too who are doing something heroic but often escape the public eye but mustn't be ignored in any way whatsoever.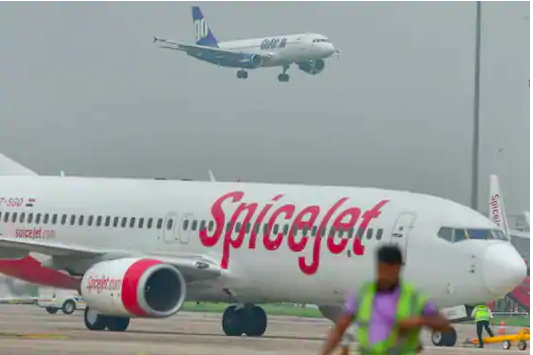 Well, come to think of it, we have a formidable answer. What about the airlines; the pilots and members of the air crew who are going in dangerous territories and doing all they can in their capacity to repatriate those who had been away from their country, having been stuck in limbo with no place to go owing to the breakout of the massive and deadly (or contagious) virus.
For chances are, if this resonates with you, then here's what you need to know; something that would bring a certain pride to your heart. So what happened is that a recent Italy-bound SpiceJet flight that flew all the way from the national capital of New Delhi, ended up achieving in a big milestone of sorts. A milestone in that it came to the rescue of hundreds who were desperate to return to their respective homelands.
So SpiceJet's flight to Italy took back no fewer than 264 Italians to their motherland, but at the same time, also brought back 186 Indians who were back in Italy and stuck during the massively taxing COVID-19 times.
If that's not a pleasant story, then we are bound to ask- what is?
What can be better, it must be asked, than being reunited to one's family, especially at a time where the risk to one's mortal life is so ever high all thanks to the contagious COVID-19 virus?
In that regard, one must laud the fact that the famous Indian air carrier operated a special charter flight between Italy and India and transported several passengers on board, bringing back a sigh of relief in a way.
There were lots of news reactions to this latest occurrence but some, from the Indian Express, are as follows (pertaining to this story)
The airline had earlier operated long-haul charter flights from Amsterdam to Bengaluru and Hyderabad and from Delhi to Toronto. Scheduled international passenger flights continue to remain suspended in India since March 23 due to the coronavirus pandemic.
However, the Indian government has established separate bilateral air bubbles with countries like the USA, Germany and France. Under a bilateral bubble, airlines of both the countries can operate international flights with certain restrictions.
Also Read: Global Disruption to Google Services
Why the said air carrier is special in some ways is that, of late, SpiceJet has been in news for doing something none in the competitive industry did:
SpiceJet recently became the first Indian budget carrier to operate a long-haul wide-body charter flight to North America.