West Bengal is known for its rich cultural diversity and tradition. One of the most fascinating aspects of this state, however, is its myriad festivals. People in Bengal love their festivals and simply can't have enough of it. The Famous Festivals of West Bengal list is pretty diverse and interesting.
Here we look at some of the most eminent Famous Festivals of West Bengal.
1. Durga Puja in Kolkata, West Bengal
This festival doesn't even need any introduction. The name Durga Puja is synonymous with West Bengal itself. To say that Durga Puja is the most significant festival in Bengal especially in Kolkata would be an understatement. It is the biggest event in the state and every living Bengali's life would be incomplete without it. This grand festival usually commences around late September or early October and is a celebration of the coming of Goddess Durga who vanquished Mahisasura, the evil Asura. Goddess Durga is the most important deity in the Bengali culture and hence Durga Puja has immense prominence in these parts. The festival is celebrated across four days – Shashti to Navami – and ends with Vijay Dashami, when the goddess is immersed in the holy Ganges. During the four days of the festival, West Bengal comes to a standstill as massive crowds throng the streets through the late evening and well past midnight to visit the ornately decorated pandals housing idols of Goddess Durga. The entire city is decorated and has a carnival-like atmosphere that is to be seen to be believed. Undoubtedly, Durga Puja in Kolkata is the grandest of the grand festival.
2. Saraswati Puja: Famous Festivals Of West Bengal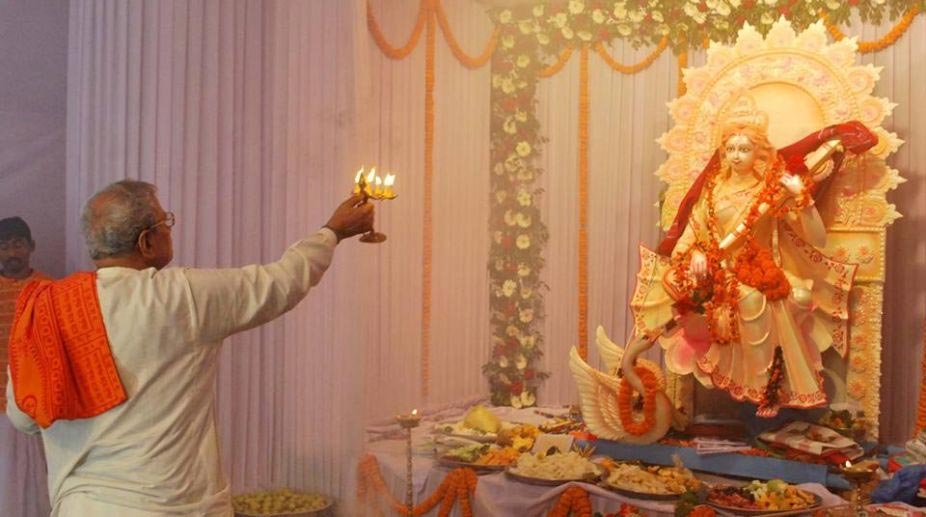 Celebrated usually around the months of late January to early February, Saraswati Puja is perhaps the second most important festival in Bengal. It essentially celebrates the homecoming of the Hindu Goddess of Learning, Goddess Saraswati. This auspicious festival is celebrated around the period known as Vasant Panchami. Saraswati Puja is rejoiced widely across Bengal, especially in educational institutions as it is considered extremely auspicious for learning. After the goddess is given her due respects, sweets are distributed, old Bengali traditional songs are played, boys and girls and men and women dress up in traditional clothes (generally with a tinge of yellow as it signifies the coming of 'Vasant') and there's an overall atmosphere of happiness and tranquility.
3. Poila Boishakh: Famous Kolkata Festival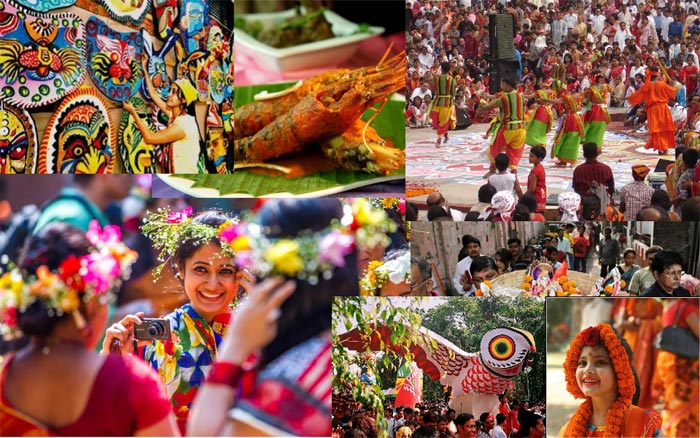 Also known as the Bengali New Year, Poila Boishakh is a very significant time in every Bengali's life and is one of the most popular and celebrated festivals in Bengal. Poila Boishakh denotes the beginning of a new year, a fresh start, for every Bengali household and hence is celebrated with much aplomb. Exquisite dishes are prepared, new clothes are worn and families get together and exchange pleasantries. This day is also very special for Bengali businessmen and traders as it marks a new and propitious beginning for their work year and they generally start a new accounting book on this day – the tradition is called as 'Hal Khata'.

4. Jamai Shoshti: Kolkata Festival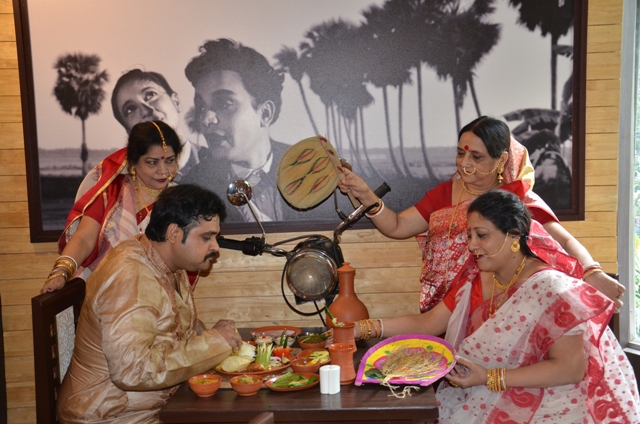 Jamai, or son-in-law, are very prominent figures in any Bengali family. The festival of Jamai Shoshti celebrates the tender and loving relationship between a mother-in-law and her son-in-law. On Jamai Shoshti, which usually falls on the months of May or June, the Jamai visits his mother-in-law's house and is really venerated – a splendid party is organized for him replete with lavish meals, gifts and a puja ceremony. To put it simply, the son-in-law is the hero of any Bengali household on the day of Jamai Shoshti.
5. Christmas: Popular Festivals in West Bengal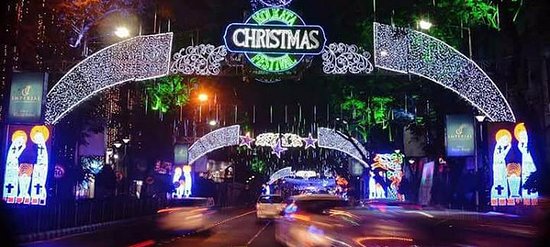 While this isn't a traditional Bengali festival, Christmas has firmly established its place as one of the most popular festivals in West Bengal. Perhaps it is because of the colonial legacy in Bengal or perhaps because of the charm of Christmas in the winter month, but people here simply adore this festival today. All churches across the state, and there are quite a few, are adorned with twinkling lights, and people throng the streets in the evening for a stroll and a fun time with family and friends. Bakeries across the city throng with people and sell out with their items within hours. Restaurants have plenty of offers and there are several events held in every nook and cranny. Even the average Bengali family decorates their home with lights on Christmas evening and the essence of warmth and friendliness permeates across the state on the festival.
Also Read – Most Haunted Places In West Bengal – A look at the spookiest locations from the state
So this was our selection for the West Bengal famous festival list. What other Bengali festivals do you enjoy?