When it comes to adventure travel, having the right gear can make all the difference. From ensuring your safety and comfort to enhancing your overall experience, high-quality equipment is a worthy investment for every adventurer. In this comprehensive guide, we explore the best adventure travel gear available, covering essential items and top-rated brands, complete with reviews and pros and cons to help you make informed decisions.
Essential Adventure Travel Gear Categories
Backpacks
Clothing and Footwear
Sleep Systems
Navigation Tools
Cooking and Hydration
Safety and First Aid
Electronic Devices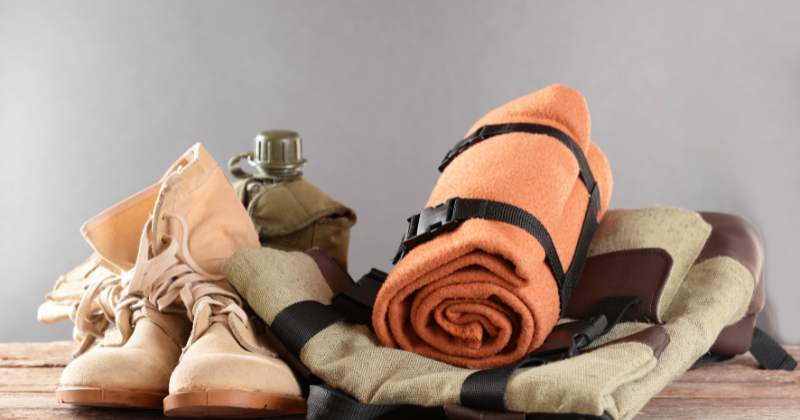 Top Adventure Travel Gear Brands and Products
Backpacks:
Brand: Osprey

Product: Osprey Atmos AG 65

Pros: Highly adjustable, comfortable suspension system, well-ventilated
Cons: On the heavier side, might be too large for minimalist travellers

Brand: Deuter

Product: Deuter Aircontact Lite 45+10

Pros: Lightweight, ample storage, comfortable carrying system
Cons: Less ventilation compared to other models, limited color options
Clothing and Footwear:
Brand: Patagonia

Product: Patagonia Nano Puff Jacket

Pros: Lightweight, warm, water-resistant, packable
Cons: Expensive, not suited for extremely cold conditions

Brand: Merrell

Product: Merrell Moab 2 Mid Waterproof Hiking Boots

Pros: Comfortable, waterproof, durable, supportive
Cons: May require a break-in period, not suited for heavy loads
Sleep Systems:
Brand: Therm-a-Rest

Product: Therm-a-Rest NeoAir XLite Sleeping Pad

Pros: Lightweight, compact, excellent insulation
Cons: Expensive, noisy when shifting positions

Brand: Big Agnes

Product: Big Agnes Copper Spur HV UL2 Tent

Pros: Lightweight, easy setup, spacious, durable
Cons: Expensive, not ideal for harsh weather conditions
Navigation Tools:
Brand: Garmin

Product: Garmin GPSMAP 66i GPS and Satellite Communicator

Pros: Reliable GPS, two-way satellite communication, weather updates
Cons: Expensive, subscription required for satellite communication

Brand: Suunto

Product: Suunto MC-2G Global Compass

Pros: Global needle, adjustable declination, durable construction
Cons: Slightly heavier than other compasses, more expensive
Cooking and Hydration:
Brand: MSR

Product: MSR PocketRocket 2 Stove

Pros: Lightweight, compact, easy to use, fast boiling time
Cons: Less stable with larger pots, wind protection not included

Brand: Hydro Flask

Product: Hydro Flask 32oz Wide Mouth Water Bottle

Pros: Insulated, durable, leak-proof, BPA-free
Cons: Expensive, heavier than plastic bottles
Safety and First Aid:
Brand: Adventure Medical Kits

Product: Adventure Medical Kits Ultralight/Watertight .7 Medical Kit

Pros: Compact, lightweight, well-organized, waterproof
Cons: Limited supplies for extended trips, no medications included

Brand: Black Diamond

Product: Black Diamond Spot 350 Headlamp
– Pros: Bright, long battery life, waterproof, multiple lighting modes
– Cons: Button controls can be challenging to use, head strap may loosen over time
7. Electronic Devices:
Brand: Goal Zero

Product: Goal Zero Venture 30 Solar Recharging Kit

Pros: Durable, waterproof, efficient solar panel, quick charging time
Cons: Expensive, heavier than other portable chargers

Brand: GoPro

Product: GoPro HERO9 Black Action Camera

Pros: High-quality video, rugged design, waterproof, image stabilization
Cons: Expensive, requires additional accessories for full functionality
Also Read: Unlock the Ultimate Solo Adventure Travel Secrets: Expert Tips for a Safe and Life-Changing Journey You Can't Miss!
Conclusion
Investing in the best adventure travel gear is essential for a safe, comfortable, and memorable experience. By choosing reliable brands and top-rated products, you can be confident in the performance and durability of your equipment. Use this comprehensive guide as a starting point for selecting the perfect gear for your needs, and remember that personal preferences and specific trip requirements will ultimately determine the ideal gear for your adventure. So, gear up, and get ready to embark on an unforgettable journey!