Solo adventure travel is an increasingly popular way for individuals to explore the world, embrace their independence, and embark on personal growth. As you set off on a journey of self-discovery, it's essential to prepare thoroughly and take the necessary precautions to ensure a safe and memorable experience. In this comprehensive article, we provide expert tips and tricks for solo adventure travellers, highlighting the do's and don'ts to make your journey an unforgettable one.
I. The Benefits of Solo Adventure Travel
Solo adventure travel offers numerous benefits:
Personal growth and self-discovery: Travelling alone pushes you out of your comfort zone, encouraging self-reflection, personal growth, and the development of new skills and interests.
Flexibility and freedom: Solo travellers have the autonomy to tailor their itinerary, pace, and preferences without the need to compromise with travel companions.
Building self-confidence: Navigating unfamiliar environments and overcoming challenges can lead to increased self-assurance and resilience.
Meeting new people: Solo travel opens up opportunities to engage with locals and other travellers, fostering new friendships and cultural exchanges.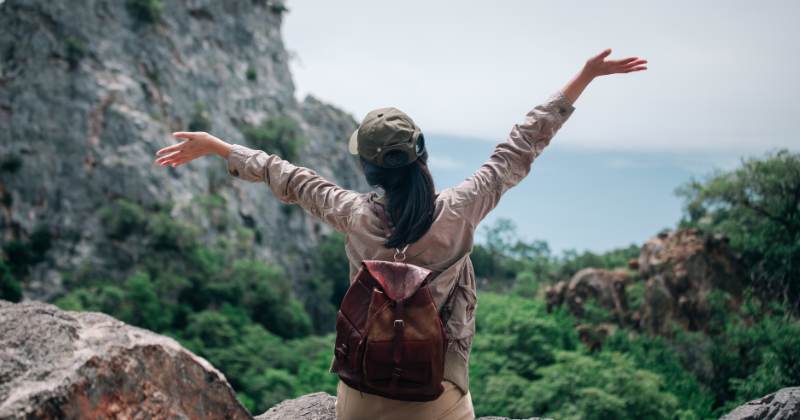 II. Preparing for Your Solo Adventure: Do's and Don'ts
Do:
Research your destination: Familiarize yourself with local customs, cultural norms, and safety considerations to help you blend in and avoid attracting unwanted attention.
Plan your accommodation and transportation: Book your accommodation and transportation in advance, particularly for your arrival day, to ensure a smooth start to your journey.
Stay connected: Share your itinerary with friends or family and maintain regular communication throughout your trip.
Prepare for emergencies: Carry a first-aid kit, photocopies of important documents, and emergency contact information. Familiarize yourself with the location of hospitals, embassies, and police stations in your destination.
Learn basic phrases in the local language: Knowing simple phrases like "hello," "thank you," and "help" can facilitate smoother interactions and help you feel more at ease.
Don't:
Overpack: Carrying too much luggage can make you an easy target for theft and impede your mobility. Pack light and choose versatile, quick-drying clothing.
Flash valuable items: Avoid displaying expensive gadgets, jewelry, or large amounts of cash, as this can attract thieves.
Share personal information with strangers: Exercise caution when interacting with new acquaintances and avoid revealing too much about your travel plans or personal information.
Venture into dangerous areas: Stick to well-travelled routes and avoid venturing into isolated or high-risk areas, particularly at night.
III. Tips for a Safe and Memorable Solo Adventure Experience
Trust your instincts: Pay attention to your gut feelings and exercise caution if a situation feels uncomfortable or unsafe.
Make connections: Engage with other travellers, locals, or hostel staff for valuable insights and recommendations, but always be cautious when sharing personal information.
Blend in with the locals: Dress modestly and respectfully according to local customs to avoid drawing unnecessary attention to yourself.
Participate in group activities: Join group tours or classes to meet new people, enrich your travel experience, and enhance your safety.
Prioritize self-care: Ensure you get enough rest, maintain a healthy diet, and stay hydrated to optimize your physical and mental well-being throughout your trip.
Also Read: Discover the Ultimate Eco-Travel Guide: Top Secrets for Sustainable Adventures Every Conscious Traveller Needs to Know!
Conclusion
Solo adventure travel offers a unique opportunity for personal growth, cultural immersion, and unforgettable experiences. By following the do's and don'ts outlined in this article, you can optimize your safety and enjoyment, ensuring a memorable and transformative journey. Embrace your inner explorer and embark on the adventure of a lifetime, knowing that you are well-prepared and equipped with the knowledge and skills to navigate the challenges that solo travel may present.
As you venture into the world alone, remember that each experience, both positive and challenging, contributes to your growth as an individual and a traveller. So, take the time to immerse yourself in new cultures, forge meaningful connections, and celebrate your independence and resilience.
With careful planning, attention to safety, and an open mind, your solo adventure will not only be a thrilling experience but also an enriching personal journey that you'll treasure for years to come. So go ahead, pack your bags, and set off on a solo adventure that will undoubtedly leave an indelible mark on your life. Happy travels!