The ocean, with its vastness and mystery, has long captivated the human imagination. For those who seek adventure, there's nothing quite like exploring the wonders of the underwater world. In this article, we'll dive into the top 7 underwater adventures around the world, revealing the most incredible dive sites and marine experiences that our planet has to offer. So, pack your wetsuit and grab your fins – it's time for an unforgettable aquatic journey.
Explore the Depths: Top 7 Underwater Adventures Around the World
Great Barrier Reef, Australia
Raja Ampat, Indonesia
Palau, Micronesia
The Red Sea, Egypt
The Galápagos Islands, Ecuador
The Maldives
Cozumel, Mexico
---
1. Great Barrier Reef, Australia
Stretching over 2,300 kilometers along the coast of Queensland, Australia, the Great Barrier Reef is the world's largest coral reef system, comprising more than 2,900 individual reefs and 900 islands. This UNESCO World Heritage site is home to an astounding array of marine life, including over 1,500 species of fish, 30 species of whales and dolphins, and six species of sea turtles.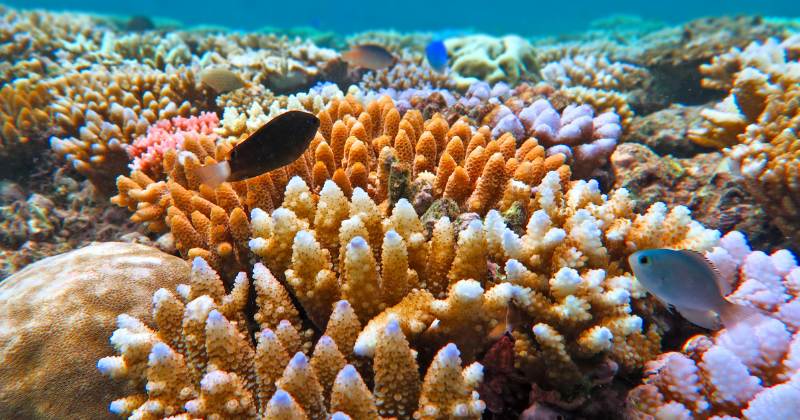 Popular dive sites within the Great Barrier Reef include the Ribbon Reefs, which boast vibrant coral gardens and the famous Cod Hole, where you can encounter massive potato cod. Another must-visit spot is the SS Yongala shipwreck, one of the best wreck dives in the world.
2. Raja Ampat, Indonesia
Located in the Coral Triangle, Raja Ampat is an archipelago consisting of over 1,500 islands in West Papua, Indonesia. Renowned for its staggering biodiversity, Raja Ampat boasts over 600 species of coral and more than 1,700 species of fish.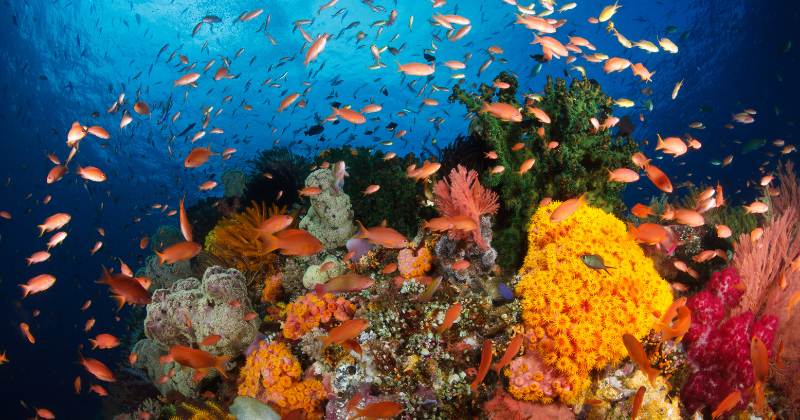 Dive sites like Cape Kri and Melissa's Garden will leave you mesmerized by their colorful coral reefs teeming with marine life, while manta ray enthusiasts will love the cleaning stations at Manta Sandy and Blue Magic. With its pristine reefs and crystal-clear waters, Raja Ampat is truly a diver's paradise.
3. Palau, Micronesia
Palau, a group of more than 500 islands in the western Pacific Ocean, is famous for its vibrant coral reefs, blue holes, and WWII shipwrecks. The most iconic dive site in Palau is the Blue Corner, known for its strong currents and large concentration of sharks, barracudas, and other pelagic fish.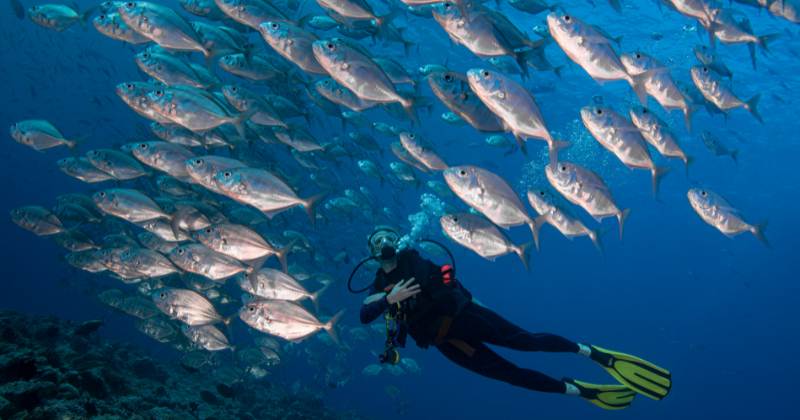 Another must-see spot is Jellyfish Lake, a unique marine lake filled with millions of stingless golden jellyfish. Divers can also explore the haunting remains of WWII planes and ships at sites like the Iro Maru wreck and the Helmet Wreck.
4. The Red Sea, Egypt
The Red Sea, nestled between Africa and Asia, is a renowned diving destination thanks to its crystal-clear waters, abundant marine life, and striking coral formations. Divers can explore sites like Ras Mohammed National Park, where they'll encounter diverse species such as moray eels, Napoleon wrasse, and barracudas.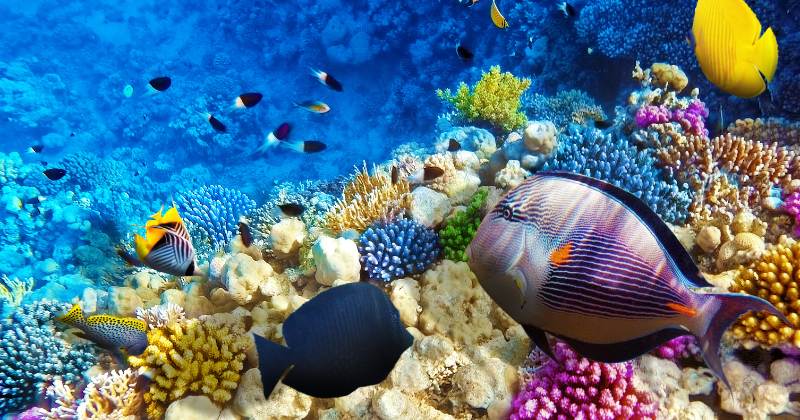 The Red Sea also offers numerous wreck diving opportunities, including the famous SS Thistlegorm, a British cargo ship sunk during WWII. This well-preserved wreck is now home to schools of fish, octopuses, and even a resident turtle.
5. The Galápagos Islands, Ecuador
This volcanic archipelago, located in the Pacific Ocean, is famous for its unique wildlife and rich biodiversity both above and below the water. The Galápagos Islands offer divers the chance to encounter numerous endemic species, such as the Galápagos penguin, marine iguana, and flightless cormorant.
Dive sites like Darwin's Arch and Wolf Island are known for their thrilling encounters with hammerhead sharks, while Punta Vicente Roca offers the chance to spot mola mola (ocean sunfish) and sea turtles. The Galápagos is a must-visit destination for any avid diver and naturalist.
6. The Maldives
An archipelago of 26 atolls in the Indian Ocean, the Maldives is famous for its white sandy beaches, crystal-clear waters, and stunning underwater landscapes. With more than 1,000 islands surrounded by vibrant coral reefs, the Maldives offers plenty of dive sites to choose from.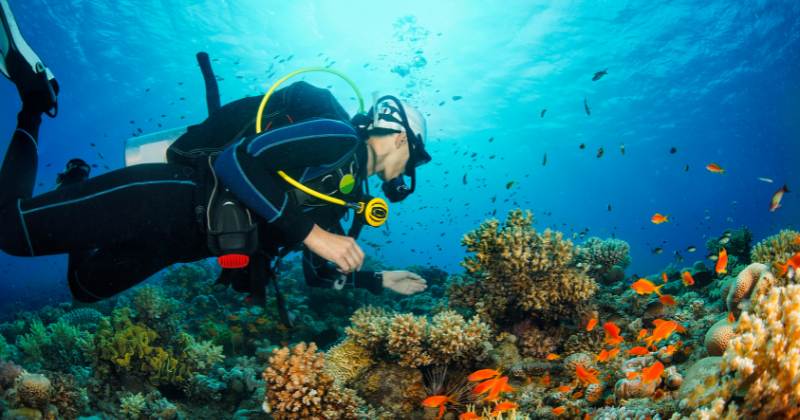 South Ari Atoll is a popular spot for encountering whale sharks, while North Male Atoll is home to the Maldives Victory, a sunken cargo ship teeming with marine life. The Maldives also offers unique diving experiences like the Fish Head, a cleaning station for grey reef sharks.
7. Cozumel, Mexico
Located in the Caribbean Sea, Cozumel is a popular diving destination known for its vibrant coral reefs, clear waters, and abundant marine life. Cozumel's reefs are part of the Mesoamerican Barrier Reef System, the second-largest coral reef system in the world.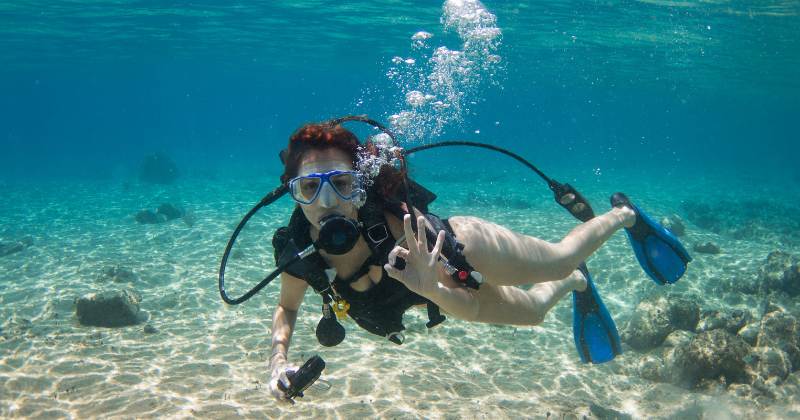 The island boasts several renowned dive sites, such as Palancar Reef, which features dramatic coral formations, and Santa Rosa Wall, a sheer wall adorned with sponges and corals. Cozumel is also home to numerous caverns and swim-throughs, providing divers with an exciting underwater playground to explore.
Also Read: Discover the World's Top 5 Breathtaking Hiking Trails: Unforgettable Adventures Await Every Nature Lover!
From vibrant coral reefs to mysterious shipwrecks, the world's oceans offer a wealth of underwater adventures for divers of all levels. Whether you're a seasoned pro or just starting out, these top 7 underwater adventures around the world promise unforgettable experiences that will leave you in awe of the ocean's beauty and diversity. So, take the plunge and discover the incredible underwater world that awaits you. Happy diving!