Holi – A festival of colours is something that many people wait for every year. From mouth watering dishes to one-of-a-kind gathering, Holi comes with hyperactive expectations and leaves with immensely tired individuals.
There are certain things about Holi that are mandatorily obvious for the people to know about and go through them, like the colours, water, Gujiya, Bhang and an amazing place to spend it at.
While anyone can spend this festival at any place, we would recommend some rather more fascinating places in India to be in, during the Holi week. These places have been acknowledged worldwide for their Holi spirit which is also the reason why many foreigners could be spotted here during this specific period.
Here are the best 5 places in India for you to celebrate Holi this year.
1. Mathura and Vrindavan, Uttar Pradesh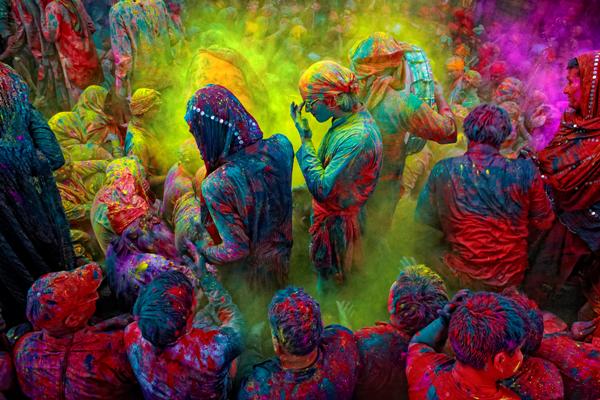 No one and that includes absolutely no one, would not have heard about Mathura and Vrindavan Holi. For these two places, Holi is not just a one-day function, it's a long and elongated 4-6 days event where one can enjoy Holi in different ways and with different things. From bhang to absolutely beautiful mix of colours, Mathura and Vrindavan boast of offering one of the most epic and storied Holi of your entire life.
2. Shantiniketan, West Bengal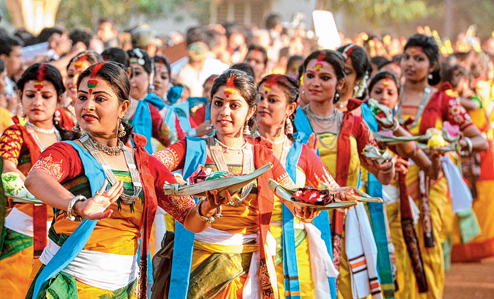 Shantiniketan's Holi might come as a shock for all my fellow North Indians out there. For the longest time, we have associated Holi with hooliganism and hyperactive people completely buried in colours and water, however, just like most of the other things, people in West Bengal celebrate Holi in the most mannered way possible.
The festival of Holi is actually celebrated as the Spring Festival in Shantiniketan which was started by the noted author and Bengali Poet, Rabindranath Tagore. He started the occasion as an annual event in Vishva Bharati University where students dress up and put on a huge cultural program for the masses. After the event, the real festival starts and people play with colours and all.
3. Barsana, Uttar Pradesh
Barsana does something completely different than the rest of the country. People celebrate Lathmar Holi, where the women beat up men with sticks, that are also known as lathi. This peculiar way of celebrating Holi has caught the attention of various photographers from all over the world who flock in Barsana to catch the action live. As per the legends, people in Barsana were too rowdy with women while playing Holi and as a repercussion to that, women started beating up men with the lathi. Apart from this, people can also experience Laddoo Holi where sweets are thrown at each other.
4. Anandpur Sahib, Amritsar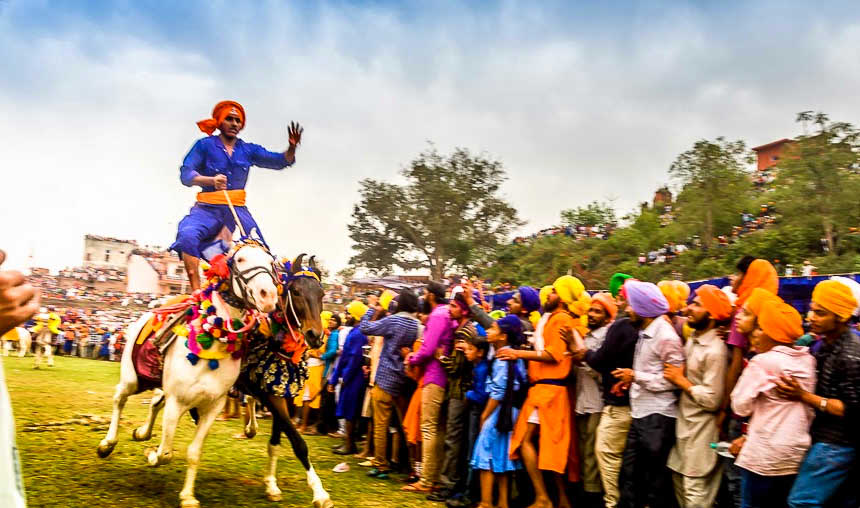 People in Punjab celebrate Holi also in a very distinct way with their 3-day long Holla Mohalla event. The fair or event was started by Guru Gobind Singh Ji himself, in order to welcome Holi and it dates back to 1701. During the event, various men come together and perform Sikh martial arts for the masses. These martial arts include Gatka, sword fighting, turban tying, wrestling, horse racing, archery and many other.
5. Udaipur, Rajasthan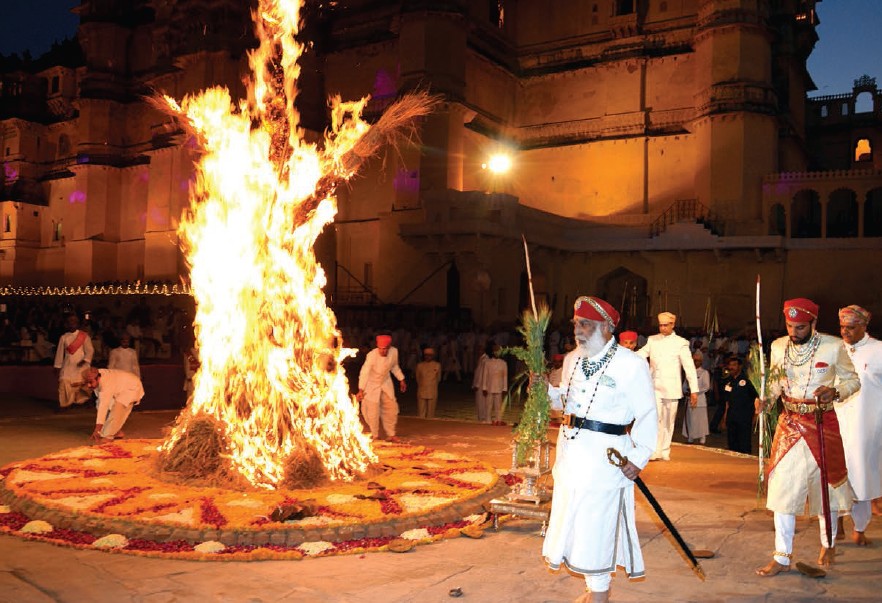 If you want to enjoy Holi in the most royal way possible then Udaipur is your place for the festival. The Mewar Royal family of Udaipur celebrates Holika Dahan like no one else. The crowd starts moving towards Manek Chowk at the City Palace along with the royal band and bedecked horses, after which the effigy of Holika is burned.
All these places have some different sort of association with the festival of Holi, but then that's beauty of India, every new place gives new meaning to your existence and the festivals that they celebrate. People come together and enjoy to their fullest with their friends and family. However, there are some very important things that should be kept in mind while indulging the festival of colours, especially if you're a woman. These best 5 places in India to celebrate Holi in, also have some specific kind of men who are hyperactive and highly intoxicated to even process their hooliganism. Trying to avoid heavily crowded places is the best one can do in order to escape forceful interjection of someone unknown into your private space. Celebrate the festival with known people and in safe places for the best experience ever.
Have a blasting Holi!
10th March 2017
Jyotsna Amla