Traveling is a need that everyone has but not enough people are able to live it up. However, with passing time people have started understanding the need and importance of traveling and broadening their horizons. This is why a huge number of Indians are now traveling International and while there's a big number that spends six figures on their traveling, there are also many who have found the hack to enjoy international travel.
This is especially true for students or people who have just started their careers and even for those who like to backpack. The first step of not overspending during traveling is by deciding a cheap place to visit, so we've compiled a list of cheap countries to travel from India that are stunning and definitely worth every penny you spend.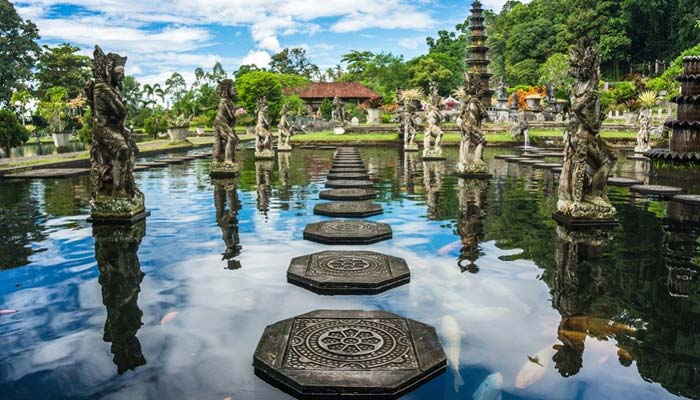 Since we're talking about cheap countries to travel from India there is a given point that most of the countries are around India or in Asia. So, yes, it's very difficult to incorporate a European vacation at a tight budget, though not impossible since a lot of people are already doing so.
More importantly, we've not incorporated places that you can visit at a very cheap price but then you would have to compromise on every single day since the place is actually quite expensive. We have added countries where you can spend your budget and enjoy the place satisfactorily. Plus, these countries are known for offering the best at cheap prices.
Let's deep dive in and get to know more about these cheap countries to visit from India and have a memorable time on a budget.
1. Nepal – Cheap Countries to travel from India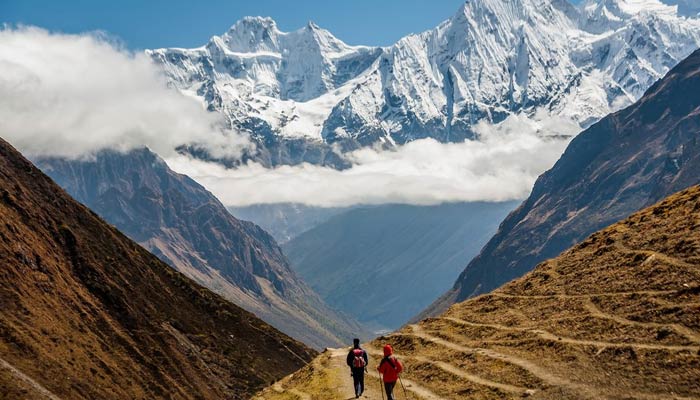 Yes, this is the most obvious suggestion and if you're someone who wants to make a quick and cheap international holiday then there's nothing greater than Nepal. Nestled amidst the mighty and extremely beautiful Himalayas, Nepal has so much to offer. From serene landscapes to majestic sights, everything is available here.
Stay Cost (Per Day): A single day cost at a decent hostel is somewhere around Rs 2000 – Rs 1000.
Places To See: Parsa Wildlife Reserve, Shivapuri Nagarjun National Park, Bhaktapur, Shechen Monastery, Boudhanath Stupa, Siddha Gufa.
2. Bhutan
Another neighbouring country that has a lot to offer its visitors. Fun fact, Bhutan is the happiest place in the world, so, if you're looking for some happiness then this would be the perfect place for you. Moreover, Bhutan is stunningly green and beautiful which is something that everyone is looking for.
Stay Cost (Per Day): Plan smartly and get a homestay which will cost you somewhere around Rs 1500 per night. And, if you're someone who likes hotels and prefers it over homestays then a decent hotel will cost you anywhere around Rs 2000 per night.
Places To See: Punakha Dzong, Phuentsholing, Haa Valley, Thimpu, Dochula Pass, Trashigang, Haa Valley, etc.
3. Laos – Cheap Countries to travel from India
Laos, a Southeast Asian country, is another one of the cheap countries to travel from India. It's traversed by the beautiful Mekong River and has so much to offer to the travelers, like the French colonial architecture, mountainous terrains and Buddhist Monastries.
Stay Cost (Per Day): If you're planning for a hostel then a dorm room will cost you somewhere around Rs 400-Rs800 per night. If a hotel is a much-preferred choice then it will definitely cost you more than Rs 1000 per night.
Places To See: Luang Prabang, Vang Vieng, The Plain of Jars, That Ing Hang Stupa, Wat Sisaket, That Luang are some of the most explored locations in Laos.
4. Indonesia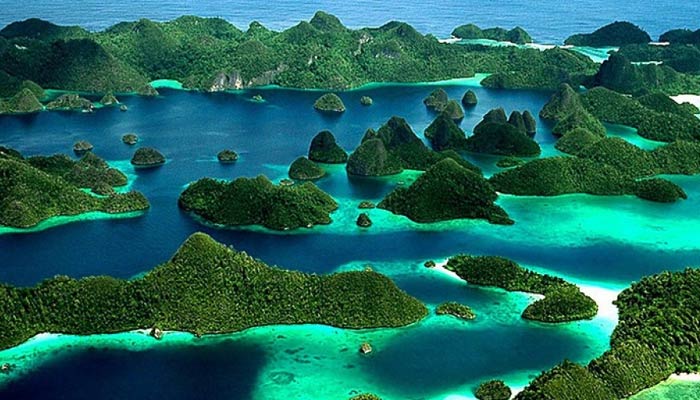 Another country is the Asian continent which is made up of thousands of islands, some of which are volcanic. Indonesia is known for its volcanos, beaches and stunning jungles that are sheltering elephants, orangutans and tigers. People from all over the world are traveling to Indonesia every year which has also turned it into a mixing bowl of travelers.
Stay Cost (Per Day): Dorms cost as low as Rs 1000 per night and hotel rooms cost you somewhere around Rs 2000 per night. However, dorms are a much-preferred choice for most of the travelers since there are so many people visiting Indonesia from all parts of the world.
Places to see: Jakarta, Bali, Bandung, Lombok, Malang and Yogyakarta are some of the places that you should definitely check out in Indonesia.
5. Seychelles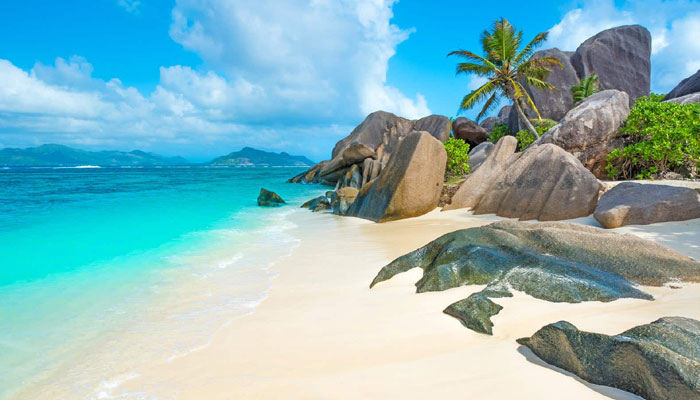 Seychelles is an archipelago of 115 islands in the Indian Ocean, off East Africa and one of the cheap countries to travel from India that has left thousands of travelers in awe of its beauty. Known for its beaches and coral reefs, it's easy to believe that heaven could possibly look like Seychelles.
Stay Cost (Per Day): Decent hotels and hostels are available at very cheap rates in Seychelles. Both can be scored for as less as Rs 1000 per night and you'll be guaranteed the time of your life here.
Places To See: Cousin Island, Mahe Island, Aride Island, Sainte Anne Marine National Park, Victoria, Baie Lazare, La Passe and many more.
6. Cambodia
Coming back to Asian countries, we have Combodia that has been described by Lonely Planet as a confounding kingdom that casts a spell on its visitors and the modern and ancient worlds collide in Cambodia to create an authentic adventure, and we second that in every which way. There are tons of temples and archeological sites to explore and witness the magnificence of.
Stay Cost (Per Day): Lookout smartly and you'll be able to score guesthouses for as low as Rs 1000 per night.
Places To See: Angkor Wat, Bayon Temple, Koh Ker, Silver Pagoda, Preah Vihear, Sihanoukville, Tonle Sap, etc.
Also Read – The 10 Most Beautiful Travel Destinations In Asia
7. Philippines – Cheap Countries to travel from India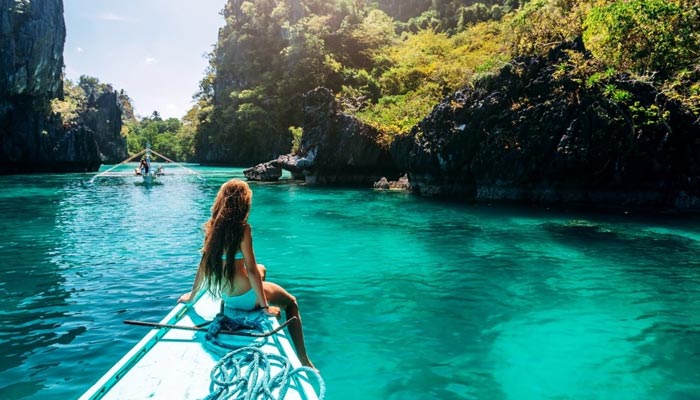 The Philippines has been time and again been pronounced as one of the best and cheap countries to travel from India. As stated, it's cheap and a majority of people here are well versed in English which makes the entire experience easier and calmer to go through.
Stay Cost (Per Day): Philippines is a very cost-efficient place which is why you'll be able to score a homestay for as cheap as Rs 700 per night which is a great deal any day.
Places To See: Palawan, Cordilleras, El Nido, Bicol, Chocolate Hills, China Town, Surigao, etc.
8. Myanmar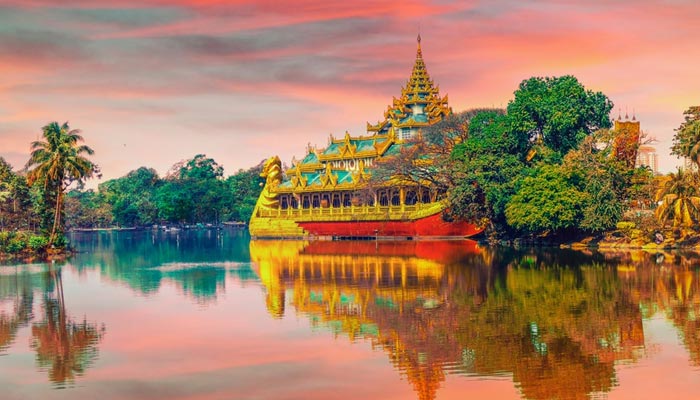 Rudyard Kipling once described Myanmar as 'This is Burma. It will be quite unlike any land you know about.' Myanmar was formerly known as Burma and it borders India. Rangoon, which has now been officially changed to Yangon, is one of the largest cities in the country.
Stay Cost (Per Day): There are hostels that will provide you a room costing as cheap as Rs 700.
Places To See: Yangon, Mandalay, Bagan, Golden Rock Pagoda, Monywa, Ngwe Saung Beach, Kyaing Tong, etc.
These were some of the cheap countries to travel from India and explore the beauty of this world and experience culture that is similar, yet very different from ours and what we have grown around. As we mentioned before, these locations are perfect for students and for anyone who likes to have budget-friendly holidays and likes the idea of backpacking around the globe in general.