The vacation planning for 2019 is pending? But you do not know where to go? Don't worry, we have got your back. We have compiled a list of the best destinations in Europe for a holiday.
It does not always have to be a month-long trip. There are beautiful destinations in Europe are perfect for a short break, especially for people who are chair bound at work from 9-5 every day of their life.
We present you with a list of the best destinations in Europe here in a list. Among these are popular cities in Europe, destinations by the sea and destinations for family holidays.
We have included some insider tips to travel to the best destinations in Europe.
1. Lisbon: Sun, Beach & Fish
Lisbon is a very popular tourist destination in Europe. The reason behind so many tourists visiting this city is that it has retained its peace and charm, through constant efforts by the government, despite so many visitors.
The small houses in the narrow streets are beautiful and you can just drift and stroll through the streets.
However, if you are travelling by a rental car, you have the opportunity to discover many little spots in the area where you are guaranteed not to encounter mass tourism.
Major attractions in Lisbon that you should surely see are the Triumphal Arch Praca do Comercio and the Cathedral of Lisbon.
Our tip for Lisbon: Take a trip to the flea market Feira de Ladra. Here you can experience original Portugal and be inspired by the charm of the city.
You should also make a detour to the Miradoura São Pedro de Alcântara for a beautiful view and serenity.
Best time to go to Lisbon: Spring or early autumn
2. Riga: The Versatile City in Latvia
Riga is one of the best travel destinations in Europe where you can find everything. Whether its historic city centre, idyllic parks, exciting nightlife or beautiful beaches by the sea, Riga has everything. Everyone gets their money's worth here.
Above all, the beautiful Art Nouveau architecture makes Riga a very popular tourist destination in Europe. You can discover this wonderful old town on foot and if you need a little refreshment, you can stop by one of the many small and cosy cafes.
Every individual who has lived their entire life in the cities, must-visit Riga at least once to know what you have been missing this whole time.
Also on the small island of Kipsala, which is directly opposite the old town, you will find the typical wooden houses for the historic residential district.
Our tip for Riga: In any case, you must enjoy the absolute gorgeous sunsets on the canal. You can do a Pub tour through the Riga Old Town and get to know the nightlife.
Best time to go to Riga: June to September
3. Venice: Romantic lagoon city in Italy
Venice is an already popular destination that one should visit not only because of the often reiterated romantic atmosphere but also because of the picturesque narrow streets and Italian food.
Also, the city in the next few years will completely disappear from the face of the earth, which is a reason enough for you to see it one last time to preserve it in the memory.
A trip to Venice includes a visit to St. Mark's Square and the Doge's Palace. But Venice also has other things to offer. If you take the time and explore the city on foot, you will discover real treasures. Like the island Cannaregio.
Venice is no doubt the best destinations in Europe, whether it is a romantic getaway or sightseeing.
Our tip for Venice: Spare yourself the gondola ride with many other tourists and instead drive with the slightly larger but also cheaper Thraghettos. These are also used by the locals to get from one island to another.
Best time to go to Venice: October (not too crowded and still good weather)
4. Wroclaw: A little insider tip in Poland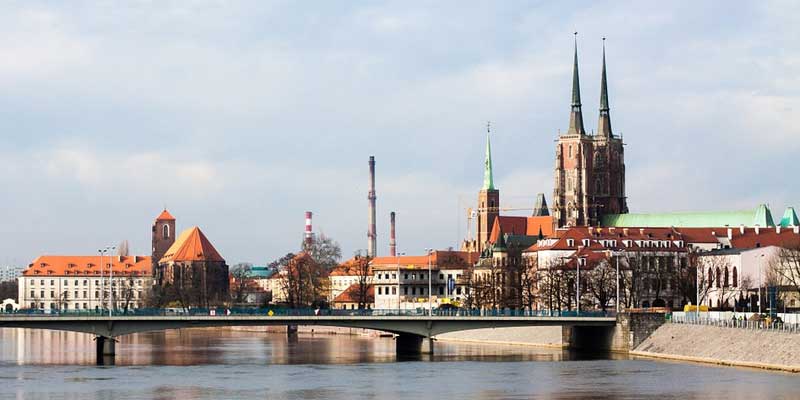 Wrocław is often underestimated. Most people do not even know where exactly is it. The colourful facades of the city in Poland are fantastic.
Moreover, it is a young and vibrant city, because here many Erasmus students who spend their semester abroad.
The most important are the St. Elisabeth church, the sand and cathedral island and of course the old town. Also, a boat trip on the Oder is recommended. In 2016 Wroclaw was even voted Capital of Culture.
Our tip for Wroclaw: An absolute highlight is a dwarf hunt. The little dwarf figures are hiding all over Wroclaw. When looking for more, you quickly end up in corners that you would not otherwise have discovered.
Best time to go to Wroclaw: July
5. Rome: Ideal for a city break
If you are you looking for the best destination in Europe for a city break then Rome is the right choice. There is no shortage of sights because Rome has a centuries-old story to tell.
Attractions you must see include St. Peter's Basilica in the Vatican City, the impressive Coliseum, the Spanish Steps, and the famous Trevi Fountain.
But also to stroll through the streets of Rome is an absolute highlight. Because you have the opportunity to get to know the real Rome with its incredibly friendly residents and to see one of the 'wonders of the world', The Colosseum.
Our tip for Rome: A real insider tip is the Food Tour in Rome. Away from the tourist spots, you can enjoy culinary highlights and get to know Italy.
Best time to go to Rome: April to June and September October
6. Isle of Skye: A Scottish dream island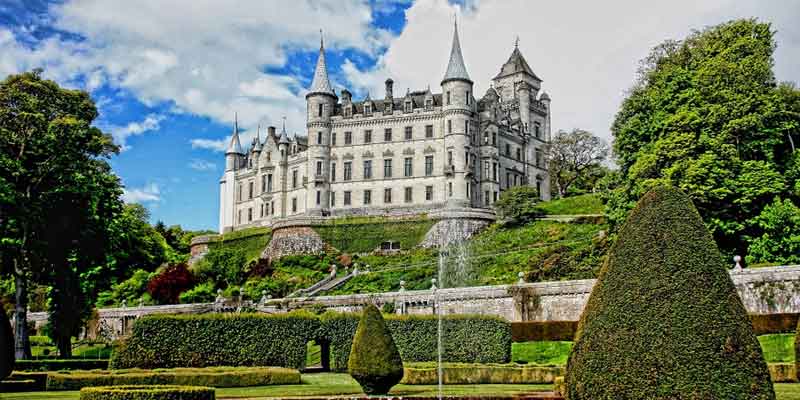 Some beautiful islands in Europe remind you how beautiful mother earth can be. One of them is Skye, also called the Isle of Skye, in Scotland.
It is connected by a bridge to the Scottish mainland. Why you should go? Because of the impressive landscape. Here you will find picturesque fishing villages, rugged nature, and medieval castles.
The main attractions of the island are scenics, such as the rock "Old Man of Storr", the small valley Fairy Glen and the viewpoint Quiraing. But you should not miss the Dunvegan Castle and the Talisker Distillery.
Our tip for Skye: Make a stop at the Sligachan Bridge. It is probably the most famous bridge on the island and is located directly on the main road.
Best time to go to Skye: June to August
7. Barcelona: The Most beautiful city in Europe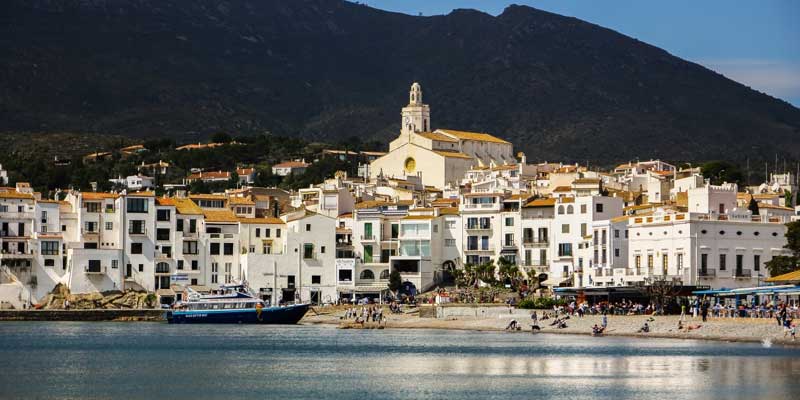 Barcelona is one of the most beautiful travel destinations in Europe. The city enchants you especially by its very special charm and many great sights.
On the list of places to visit should be the Sagrada Familia, Casa Milà, the magic fountain at Montjuic and the football stadium Camp Nou and the beautiful and colourful Park Guel.
Our tip for Barcelona: To discover Barcelona away from the typical tourist areas, it is worth renting a bike and driving through the city. There are also guided bike tours, which you will also get to see the main attractions. From the bike, you have another view of the city.
Best time to go to Barcelona: April to June
8. Hvar Island: insider tip in Croatia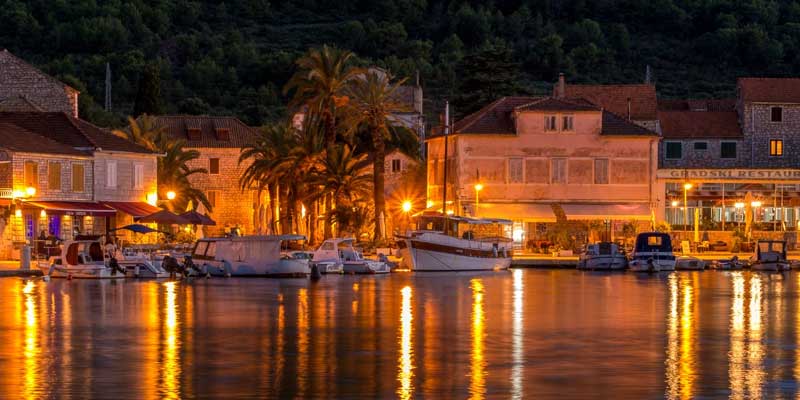 Croatian island is still one of the most hidden travel destinations in Europe. It is authentic and impresses with versatility. Also, there are beautiful beaches with crystal clear water and a unique natural scenic beauty. It is ideal for all those seeking relaxation.
Moreover, it is the sunniest island in Croatia and a paradise for divers. But also sightseeing can be done here standing out of water.
Particularly fascinating are the monasteries, the St. Stephen's Cathedral and the Spanjola fortress.
Our tip for Hvar Island: A special highlight is the hell islands, which are not bad, as the name says. It is an offshore island chain. Here you will find secluded coves, secluded beaches, and fascinating rock terraces.
Best time to go to Hvar: May until October
9. London: Pure culture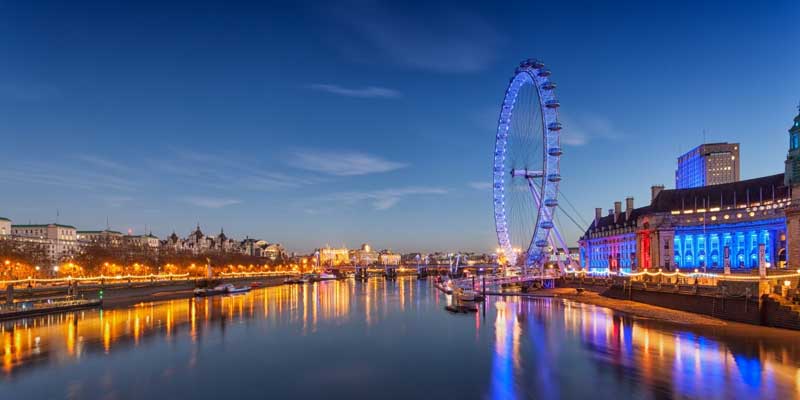 London, a popular destination in Europe and always worth a visit. London is ideal especially as a city trip. Because there are a lot of sights to see. These are usually all discovered during a long walk.
Especially popular are of course the Big Ben, the Tower Bridge, the London Eye, Buckingham Palace, Trafalgar Square, and Westminster Abbey.
And you can hardly believe it, there are also a few insider tips in London. A highlight is the Sky Garden, which is the highest garden in the UK.
Our tip for London: Join in a street art tour, because London has a lot of remarkable street art. If you do not want to go on a tour, you can discover the art on your own.
Best time to go to London: In all seasons
10. Armenia: Dreamlike untouched landscapes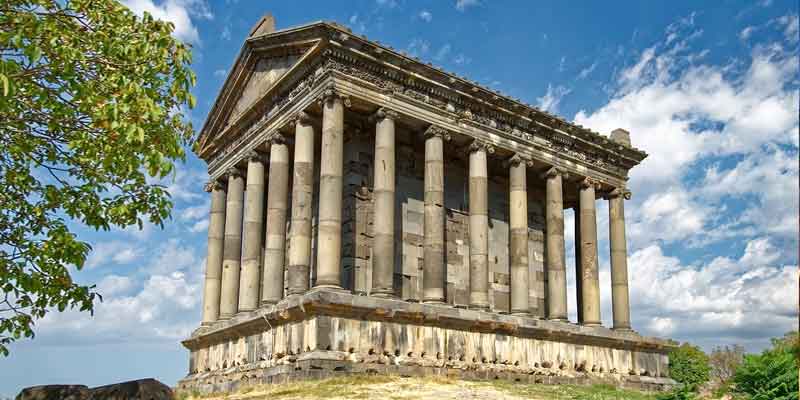 Anyone looking for a place on the edge of the world, the place is Armenia. The unknown country is a hidden treasure and because still underestimated.
The dreamlike landscape and the charming little towns are worth seeing. Here you will also find the monastery on the edge of nothingness, which is a must-visit. Many monasteries and temples in Armenia open their doors, especially for visitors.
Although the country is on the border with the Near East, it feels politically and culturally and religiously belonging to Europe.
Our tip for Armenia: It is worthwhile to go hiking on the Holy Mountain Ararat. This is considered one of the landmarks of Armenia, but is located on Turkish territory and thus unreachable for the Armenians.
Best time to go to Armenia: June
11. Paris: The city of love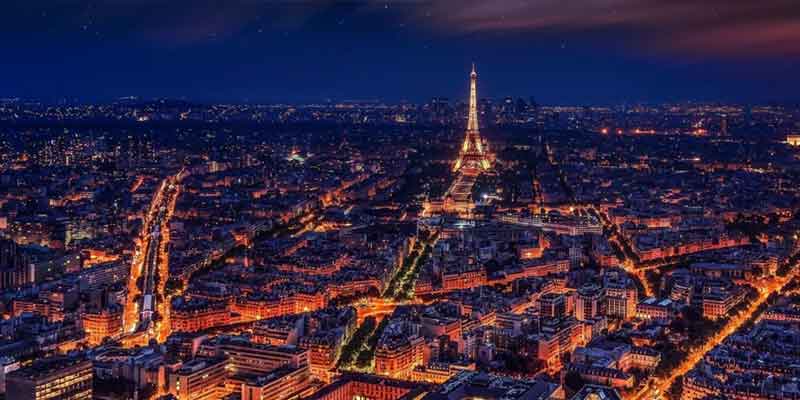 Paris is also affectionately called the city of love and is therefore popular among newlyweds and couples as one of the best destinations in Europe.
Although, for Paris, it is a cliché, as this diverse city is also worthwhile for families and singles.
In addition to a lot of charm and kitsch in this city, there are two of the most popular attractions, The Eiffel Tower and Notre-Dame Though Notre-Dame got burned down but people still love to visit the place.
Nevertheless, Paris is one of the most popular cities in Europe and the tourist points are very crowded. However, there are also incredibly beautiful and romantic corners that you would discover.
For example, the bohemian district of Montmartre with its many small cafes and restaurants. Or the districts of Saint-Germain, Marais and the Latin Quarter.
Our tip for Paris: It is recommended to pay a visit to the open-air market, Marché Bastille. Here you can experience the Parisian life and taste delicious specialities.
Best time to go to Paris: May – October and New Year's Eve in Paris
12. Budapest: Largest spa town in Europe
The largest city in Hungary is underestimated but it is one of Europe's most beautiful waterfront destinations.
The highlight is a walk over the Chain Bridge, which connects the two halves of the city, Buda and Pest. The castle district is recommendable.
Here you can feel the charm and glory of castles, which is why it is one of the most beautiful districts in Budapest.
Moreover, Budapest is one of the largest spa towns in Europe. There are over 100 natural springs in the city.
You will find a variety of spas in Budapest. If you have the time, you should spend a day or at least a few hours in one of these traditional thermal spas.
Our tip for Budapest: If you are in Budapest, you should spend an evening on the Danube. Here you will find a variety of modern and traditional restaurants serving typical Hungarian dishes.
Best time to go to Budapest: April May and October and September
13. Iceland: Insider destination for Europe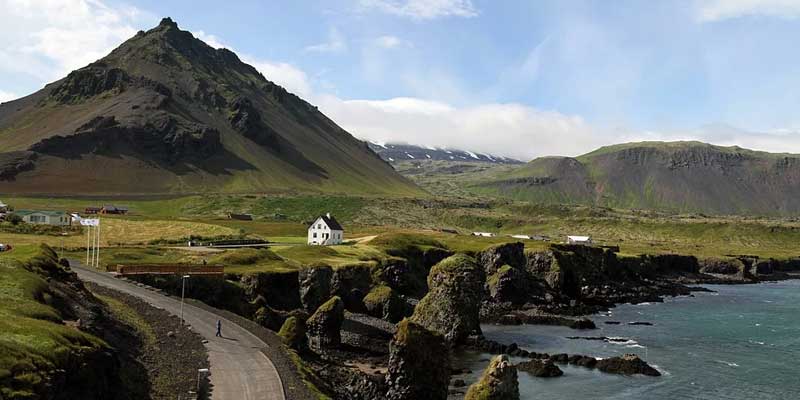 Iceland is increasingly on the list of the most popular travel destinations in Europe. Nevertheless, it is not too crowded, which may be due to the cold weather.
Iceland has a lot to offer with the capital Reykjavik and the incredibly beautiful landscape.
Whether in winter or summer, Iceland has its highlights in every season. In summer, for example, whale watching is an absolute must-do.
In winter, of course, the northern lights are the main highlight. It is the best destination in Europe if you want to be one with nature at any time of the year.
Our tip for Iceland: You should definitely go for a glacier tour in Iceland.
Best time to go to Iceland: The whole year (depending on what you want to experience)
14. Prague: the golden city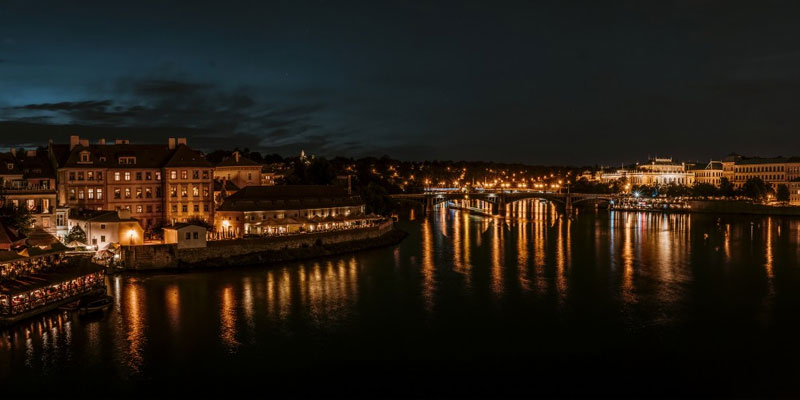 The Golden City is visited by many tourists every year. No wonder, because the capital of the Czech Republic is an absolute dream – in winter and summer. It is for sure one of the best destinations in Europe.
The historic core of the city is a UNESCO World Heritage Site and captivates with its many colourful houses. Just to stroll through the old town is wonderful.
Do not miss the town hall with the astronomical clock. You should also take a look at the St. Nicholas Church, the Powder Tower and, of course, the famous Charles Bridge, which connects both parts of Prague. From the bridge, you also have a beautiful view.
Our tip for Prague: Prague is also beautiful off the beaten track. It is best to take some time and go exploring in the area.
Best time to go to Prague: Summer as well as winter
15. Tbilisi: Away from tourism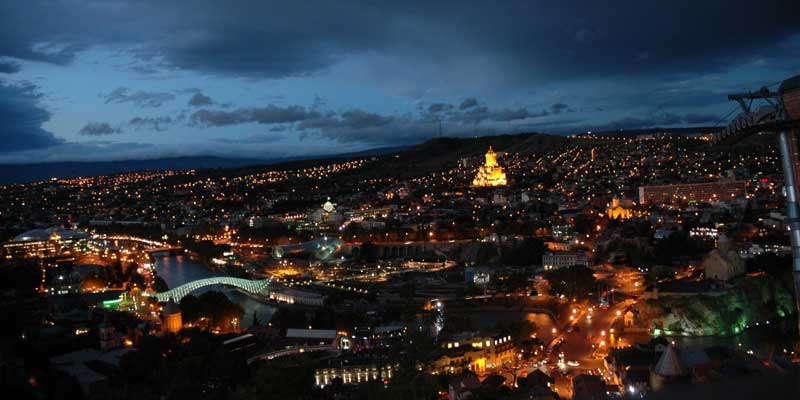 Nonetheless, Georgia, and especially the city of Tbilisi, is really great for travelling. The people are certainly incredibly open and friendly and there are a variety of attractions to discover.
Though it is not sure that Tbilisi lies in Europe or Asia because the border was never established.
Tbilisi is famous for its diverse architecture, like the Sameba Cathedral and of course old and new Tbilisi with their beautiful old and new buildings. In addition, travelling in Georgia is also quite cheap.
Our tip for Tbilisi: It is an experience to visit a bazaar in Tbilisi. Here you can taste traditional food and get to know the life of the Georgen. The people are all so incredibly friendly that you will feel right at home.
Best time to go to Tbilisi: April to October
Also Read: Here is a list of essential travel accessories to carry on your journey
Hope this list of the best destinations in Europe will help you in your travels to most beautiful unexplored places in Europe. It's imperative that most places in the list would surprise you but each one is as worthy as told.