One goal that spreads to almost everyone's goal-book is definitely to travel more and enjoy the beauty of this world. While some are able to do it effortlessly and have even been able to make a living out of it, others are still trying to squeeze precious travel routines in their busy schedules and lifestyle. For them, each and every travel destination is a chance to forget everything and live the best of their time, and in order to do so, they have no time to waste. For them, we have curated a list of some really cool travel accessories.
These cool travel accessories not just look cool but they serve a unique purpose, something that eventually solves problems that every traveler faces yet neglects.
As beautiful and satisfactory the act of traveling is, it is also exhausting to a greater end and anything and everything that could make it less stressful is always great. These cool travel accessories do exactly so, in fact, one look at them and you can't help but say – GENIUS! These unique travel accessories are slowly turning into an integral part of the travel gadgets and accessories sphere.
Check out all of these cool travel accessories over here:
1. Sandless Beach Mat


We all have been in situations where we decided to sprawl our mats on a sandy beach and within seconds the sand is all over us and is absolutely impossible to remove from everywhere. For situations like these, you have sandless beach mat which is considered to be a revolutionary beach accessory. It is almost impossible to cover the mat with sand. It was initially intended for the military use, however, it has started gaining huge popularity among the travelers.
2. Power Bank and Portable Wi-Fi Hotspot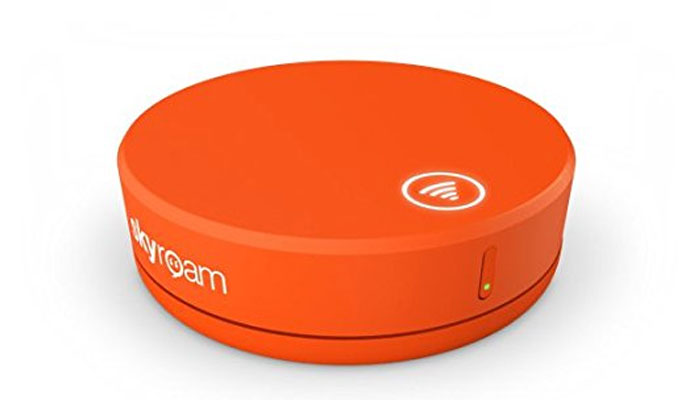 This is probably one of the cool travel accessories that are just revolutionary in each and every sense. Skyroam Solis is one of the most popular accessories in this particular segment since it serves both the functions at the same time. It offers unlimited 4G LTE service in over 130 countries around the world and one can connect up to 5 devices with one Skyroam Solis.
3. Portable Water Filter


This could possibly be the game changer each and every traveler or not, was dreaming for. Lifestraw water filter is a device that can instantly filter out your water, from any place or river or stream. It has microfiltration membrane which removes 99.999% of waterborne parasites (including giardia and cryptosporidium) and 99.999999% of waterborne bacteria (including E. coli and salmonella). In addition to this, this super cool travel accessory is known to even remove the smallest microplastics found in the environment. The microbiological filter can provide up to 4,000 liters of clean water.
4. Female Urination Device


Being a lady and backpacking across the different countries can have more problems than one, however, the biggest one has to be the fact that you can't urinate whenever you want or wherever you want. Clean and fresh bathrooms seem like just a dream when you're on road, and then we have to do all kinds of gymnastics to get through it. But this one thing can change the entire thing for women all across the world. Stand and pee is a unique device specially designed for ladies so that they don't need to sit for peeing and can save themselves from all the germs and diseases. This is one of the super cool travel accessories and it was designed by the people of IIT Delhi, plus, it is also disposable in nature.
5. Credit Card Utility Knife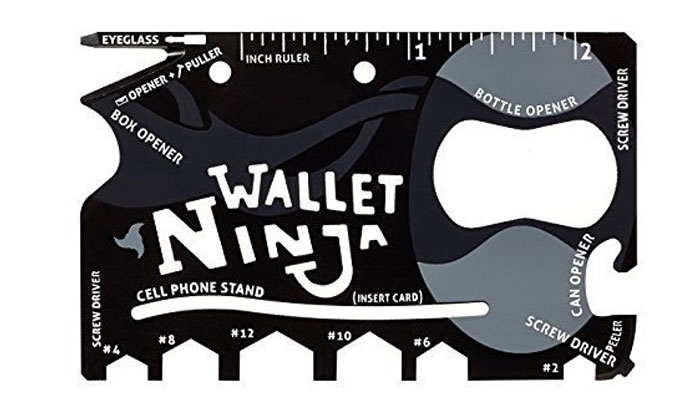 A utility knife is one of the most important things that every traveler needs to have with them. Having a utility knife in a credit card's form which makes it extremely easy to carry and function with is the next big thing. It offers you 18 tools in one gadget which makes it probably one of the super cool travel accessories that you can easily carry in your wallet. It has 6 Hex Head Nuts & Bolts, 4 Screwdrivers; Bottle, Can and Letter Openers; Box Cutter; Inch & Cm Ruler; Cell-Phone Stand and Peeler. In addition to this, the product is designed in such a way that there is a lifetime guarantee to never rust. Awesome, right?
These were some really cool travel accessories in the travel gadgets and accessories department. These are not just unique in nature but are also some of the most useful travel accessories.
Jyotsna Amla