India is one of the most beautiful countries in the world. Consisting various types of terrains, it has it all. From rivers and oceans to mountains and plateaus, you wish and you will find a perfect destination of your choice on the map of this country. Regardless of overpopulation and increasing pollution, India has some of the most breathtaking places that are so beautiful that you might never want to leave from there.
Now one thing that all of have become addicted to is of taking Photographs of our travel leisure. We travel to places and we capture the memories. It is often stated that a good photographer can make a dull place look stunning but there are a variety of destinations in India that are so scenic that you won't need to be professional to capture their essence.
These places appear as a gate to heaven because they are unbelievably beautiful. You should visit them once in your life but, beware you can be bewitched by their enthralling glory.
1. Valley Of Flowers, Uttarakhand
Located in West Himalaya, in the state of Uttarakhand, Valley Of Flowers is popular among the travelers for its wild untamed blossoms. The place has been declared as a World Heritage Site and has a variety of medicinal herbs.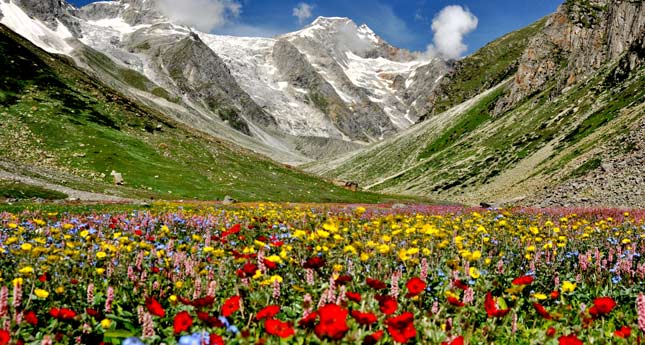 Valley Of Flowers is surrounded by snow-covered mountains. Other than that you can also enjoy a number of Himalayan waterfalls around it.
2. Coonoor, Tamil Nadu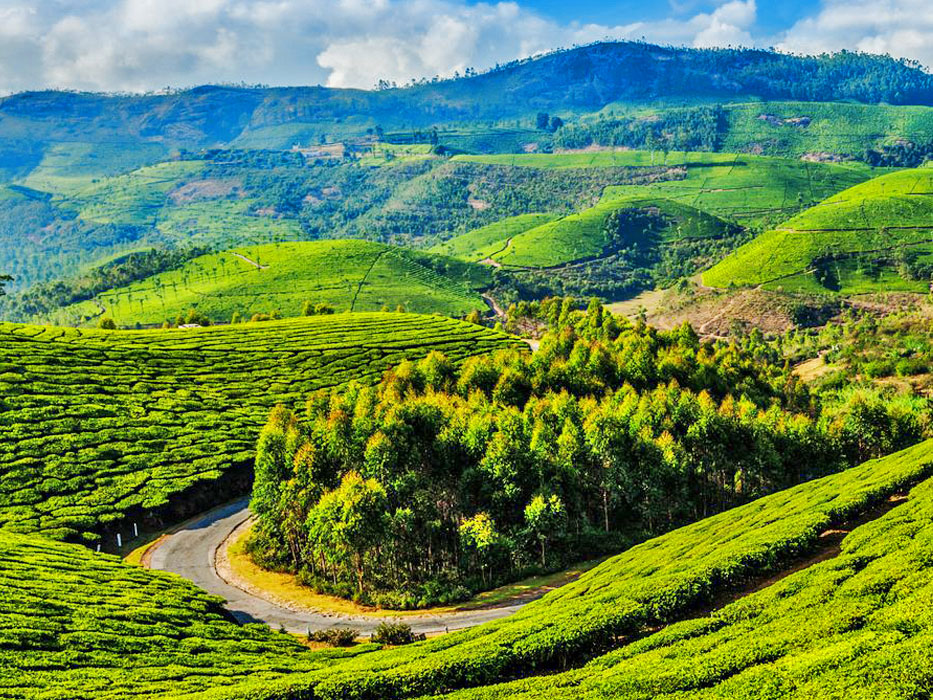 The place is popular for producing Nilgiri tea. Located 18kms from Ooty, Coonoor is a sight that can be called eye porn. The variety of wild blooms and birds makes it beauteous. Visiting Coonoor will enhance your experience with nature and your soul will be overwhelmed with the peace and calm energies.
3. Sand Dunes, Jaisalmer, Rajasthan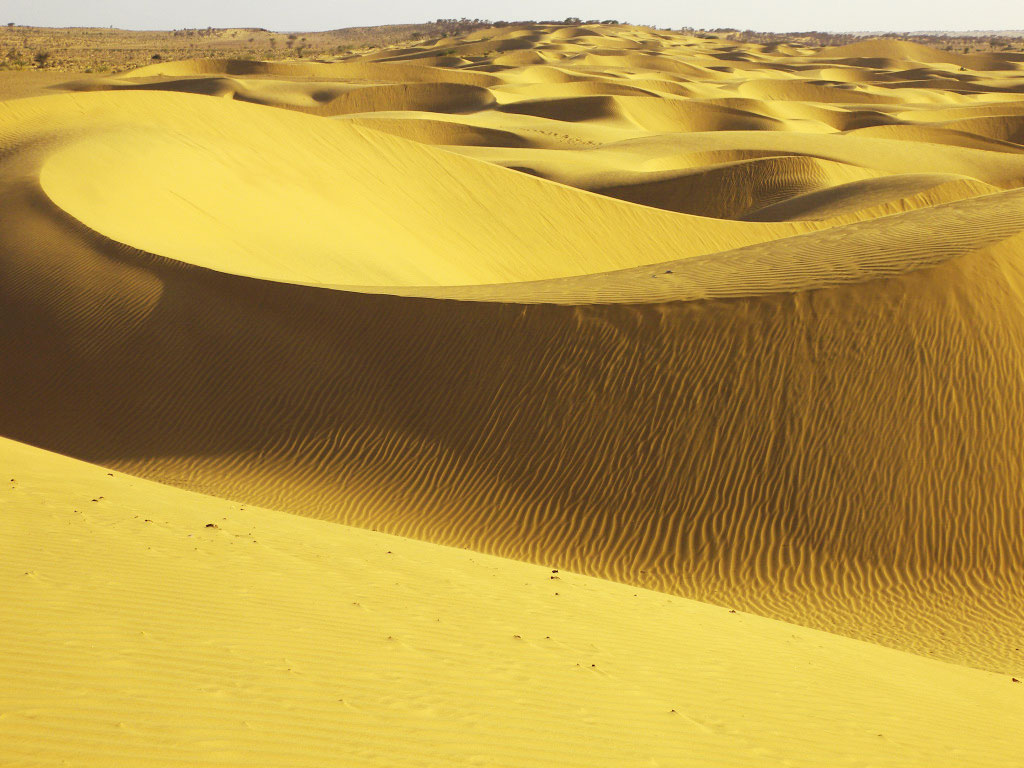 Sands can be an alarming place in summers but in winters, they aren't only soothing but the patterns formed by wind makes them a worthy view. You can click all you want and you won't be disappointed with even a single picture. The Sand Dunes makes a beautiful scenery and guess what? They make you look good too.
4. Lakshadweep Islands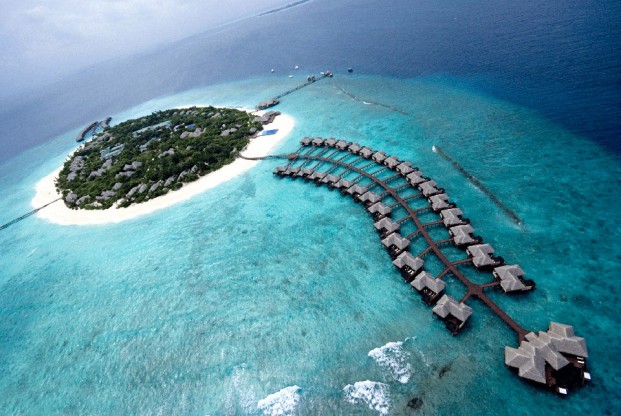 Ever heard of coral reefs? Well, they are beautiful underwater creatures and Lakshadweep is the only place in India where you can witness the formation of one of the most diverse ecosystems on earth. Other than underwater beauty, the beaches are spectacular. This place will leave you enchanted.
5. Gurudongmar Frozen Lake, Sikkim
Gurudongmar Frozen Lake is one of the highest lakes in the world and highest lakes in India. Located at an altitude of 17,800 ft, this place looks astonishing. Although one needs to be prepared completely to visit this place because it is terribly cold but, the view is to die for and you will visit it again.
6. Pondicherry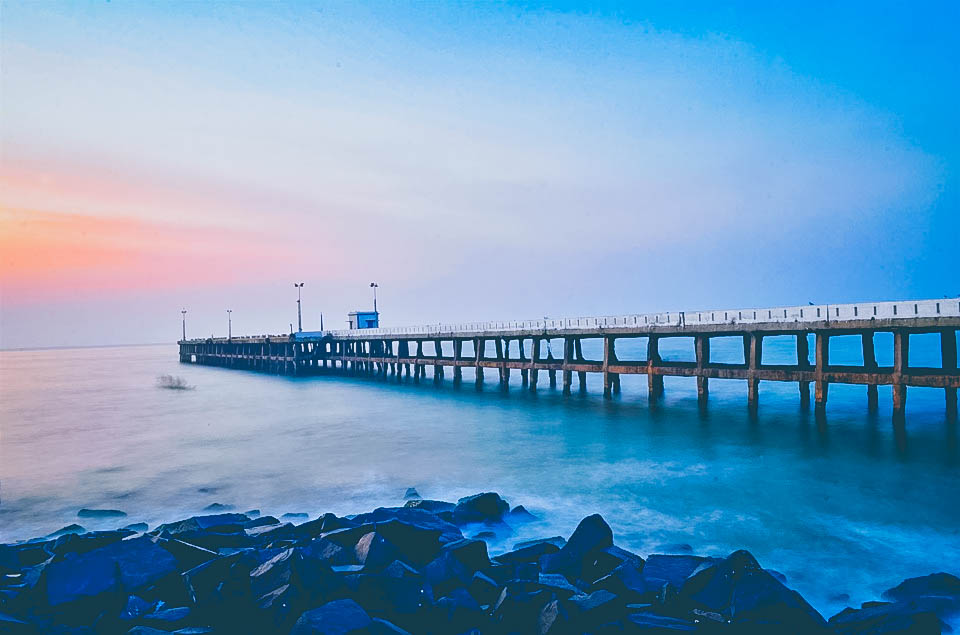 The place is like a personal France of India as you can easily witness the colonial heritage in Pondicherry. The small cafes and houses still emit the influence of French culture. The place is also a must visit for people who are searching their soul and purpose in life as the spiritual culture is also blended in the life in Pondicherry. It has everything you can ask for and it looks heavenly.
7. Pangong Lake, Ladakh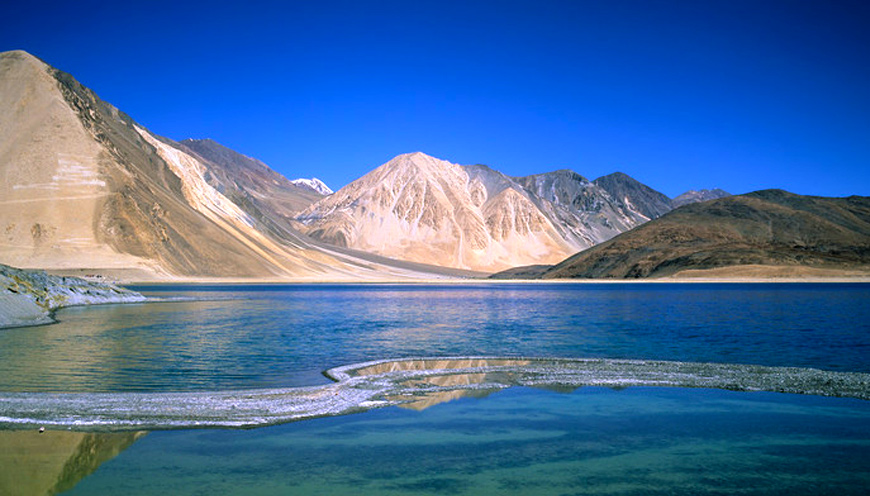 Now 3 Idiots has already made this lake famous, isn't it? Yet, you need to visit it to feel the tempting charisma that runs in the wind and the water of this place. Pangong Lake is a five-hour drive from Leh and is open from May to September. The place is a prepossessing sight that will leave an impression on your soul for forever.
So go on, plan a vacation and let your pictures speak of your contentment. Let others be jealous.
Happy Traveling!
21 September 2017
Avni S. Singh