The trekking season for light-hearted, who are adventurous but in a moderate amount and hate chilling winter treks, is back. All of us who have a weird connection with our home season, that is, want Goa in winters and Pahad in summers, can finally enjoy the mountains in the best way possible.
If you're someone who can't go on for some really hard hitting treks and enjoy something easy to moderate. Then these treks would be your jam and the best part about them is that all of the treks can be explored in the state of Uttarakhand. Yes, all of these 5 treks are present in the glorious and beautiful state of Uttarakhand that boasts of some of the most beautiful hills that demand to be explored. So, if you're looking forward to planning an adventurous trek for yourself, then check out 5 best treks in Uttarakhand.
1. Kuari Pass
Difficulty – Easy
Highest Altitude – 12,516 ft.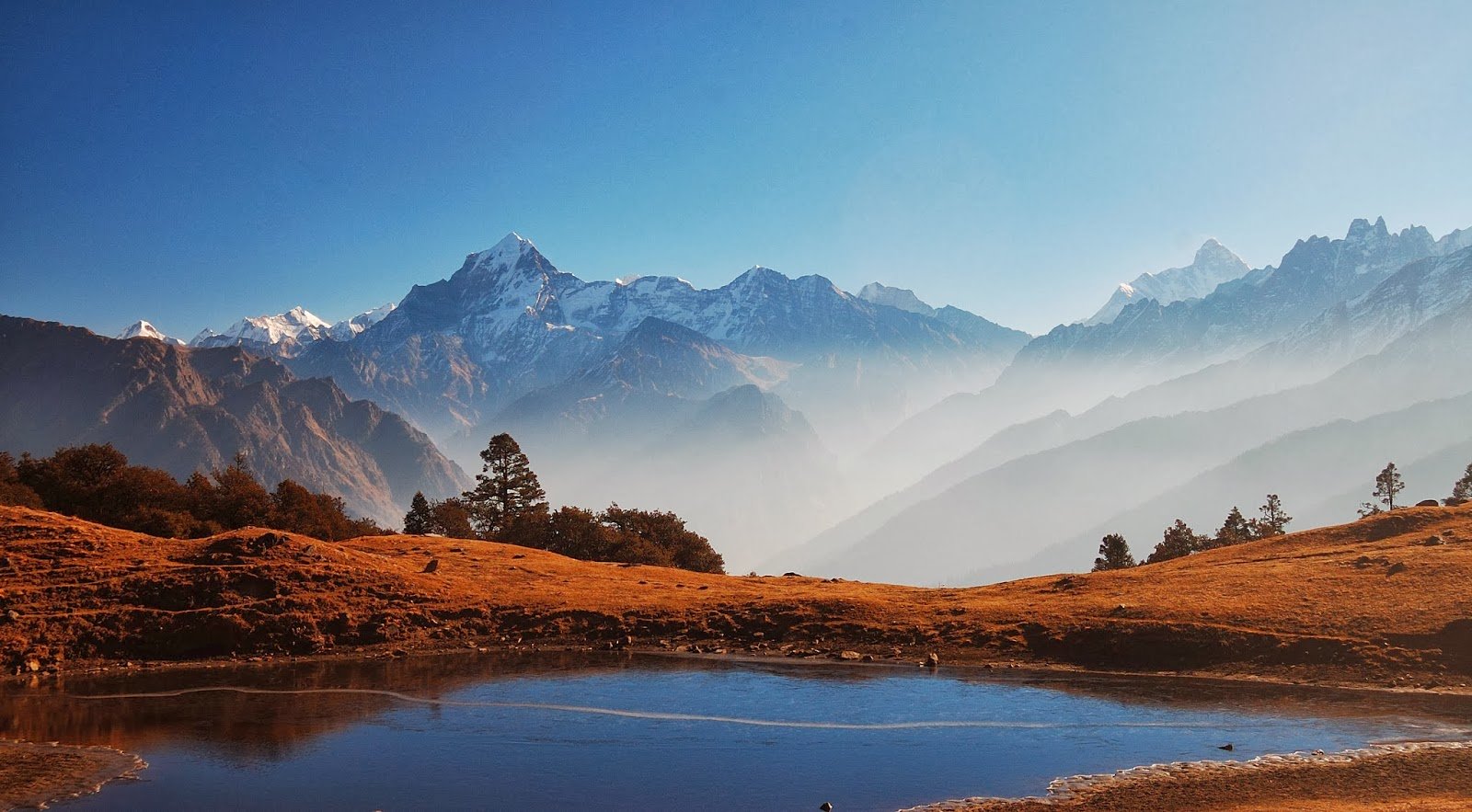 Kuari Pass is said to be an extremely easy trek and a must for all the beginners out there who want to explore the beauty while not undergoing some extreme conditions. The forests surrounding this trek are some of the oldest and most beautiful forests in Uttarakhand which mostly comprises of rhododendrons and oak trees. All of this is definitely going to give you a spectacular journey that would be engraved in your memories for forever, which is why Kuari Pass is considered to be best treks in Uttarakhand for beginners.
2. Pangarchulla Trek
Difficulty – Moderate
Highest Altitude – 14,700 ft.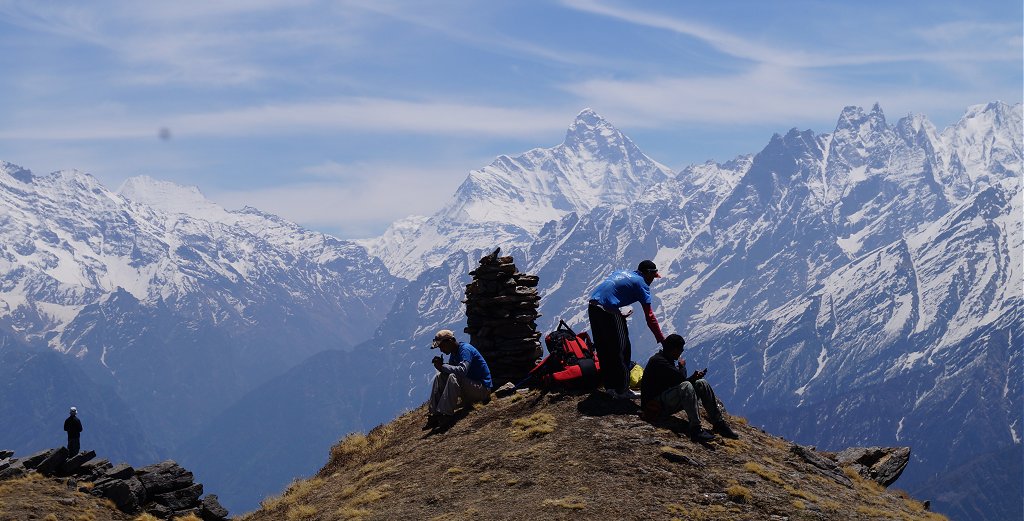 If you're someone who likes a bit more of an adventure than the usual easy trekking trails then Pangarchulla Trek is your jam. This trek route is said to be a well-rounded trail that has the right amount of challenge for the trekkers. Trekking in spring would expose you to the beautiful and colourful trails along with the view of some of the highest peaks of the Garhwal region. One you partake this trek, you would realise how the landscapes over here are constantly changing, and not even one of them is less than the best landscape one can ever witness.
3. Rupin Pass Trek
Difficulty – Moderate – Difficult
Highest Altitude – 15,380 ft.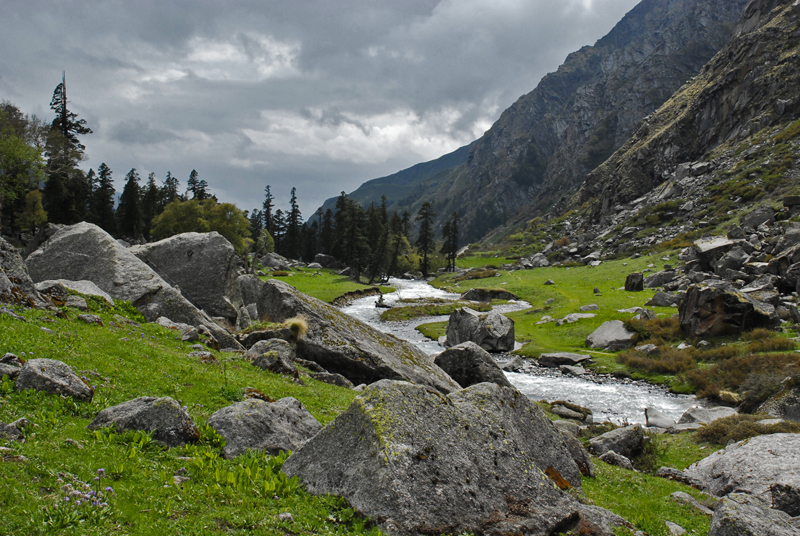 Rupin Pass Trek is considered one of the classic treks of Uttarakhand that one has to take and many have even gone on to the extent to calling it a life-changing experience. Reaching the top of this trek would be a gift that even you wouldn't have expected while taking steps toward it. You can see the beautiful waterfall along with terrific forests, hanging villages and glacial meadows.
4. Har Ki Dun Trek
Difficulty – Moderate
Highest Altitude – 11,700 ft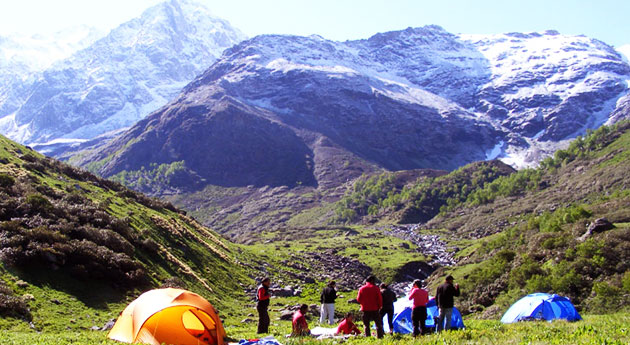 Har Ki Dun Trek is considered to be one of the best treks in Uttarakhand which has spectacular views and ancient villages to explore the Himalayas in the purest and most real form. Along with the view, this trek takes you on a mythological adventure which includes the Pandavas and their journey. Har Ki Dun has the power to take the trekkers, back in time and make them have the times of their lives.
5. Deoriatal – Chandrashila Peak Trek
Difficulty – Moderate
Highest Peak – 12,083 ft.
Deoriatal to Chandrashila Peak Trek is a favourite of many because of all the beauty that it boasts of. The trail that is covered with beautiful rhododendrons flowers, ends with a magnificent view of Eastern and Western Uttarakhand summits. It is also easily approachable which is definitely an amazing thing for all of you who love moderate treks. As said, standing on top of Chandrashila Peak trek is a blessing and not an achievement which is why it is one of the best treks in Uttarakhand.
All of these treks have something different and something amazing to offer to the trekkers who want to explore the magnificent beauty of Uttarakhand and its peaks. Once you reach your destination on these treks, you will get the meaning of how life is a blessing that needs to be explored in every glorious and not-so-glorious way. Even if you're not a trek or mountain person, all these treks are definitely a must for everyone. These are 5 best treks in Uttarakhand, start planning your visits now!
10th April 2017
Jyotsna Amla