Wearable technology has emerged as one of the fastest-growing segments of the tech industry in recent years, and it's not just limited to fitness and health monitoring devices. Wearable technology has also made a significant impact on the fashion industry, changing the way we think about fashion and style. In this article, we'll explore the impact of wearable technology on the fashion industry, from smart clothing to augmented reality, and how it's changing the game.
I. Smart Clothing
Smart clothing, also known as e-textiles, is clothing that is equipped with sensors, microprocessors, and other technology to enhance its functionality. For example, a smart shirt can monitor your heart rate, breathing, and movement, while a smart jacket can adjust the temperature based on weather conditions. Smart clothing offers many possibilities for fashion designers to create unique and functional garments that incorporate technology seamlessly.
II. Augmented Reality
Augmented reality (AR) is a technology that superimposes digital information on the real world, providing a new way for consumers to engage with fashion products. AR is being used in fashion to create virtual dressing rooms, where consumers can try on clothes without physically trying them on. AR can also be used to provide product information and interactive experiences, such as virtual runway shows and 360-degree product views.
III. Sustainability
Sustainability has become a top concern for the fashion industry, and wearable technology is being used to promote sustainable practices. For example, some designers are creating garments from recycled materials, while others are using technology to reduce waste and improve supply chain transparency.
IV. Future of Wearable Tech in Fashion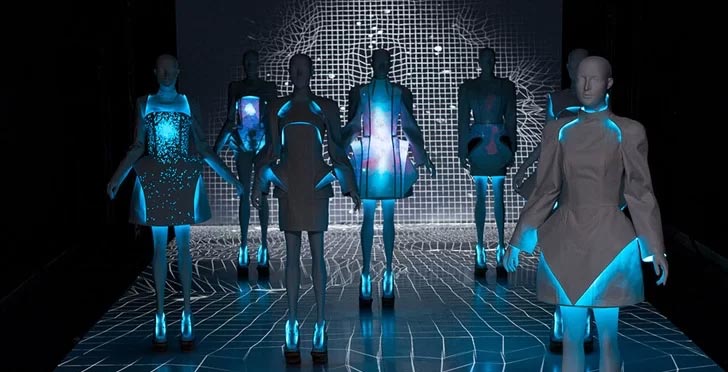 The future of wearable technology in fashion is limitless. As technology continues to advance, we can expect to see even more innovative products and designs that incorporate technology in unique and functional ways. From biometric data tracking to holographic displays, wearable technology has the potential to transform the fashion industry and enhance the way we interact with clothing and accessories.
Also Read: What Is Wearable Technology And How Has It Evolved?
Wearable technology has emerged as a game-changer in the fashion industry, providing new opportunities for designers to create unique and functional garments and accessories. Smart clothing, augmented reality, and sustainability are just a few of the ways that wearable technology is changing the game in fashion. As technology continues to advance, we can expect to see even more exciting developments in the intersection of fashion and technology.