WhatsApp is perhaps the first thing you check in the morning. It's perhaps also the last thing you check before you go off to sleep. There may not be a lot of doubt about the fact that it also happens to be a thing that keeps you desperate at times and often, on the tenterhooks. When you expect to hear from someone and you don't, you are anxious, and therefore, restless. Sharing of fun, an incredible piece of news, the thrill of receiving and sending an emoji, and all that instant messaging paraphernalia- WhatsApp stands for so much fun, does it not?
Why then, should there be a thing like WhatsApp withdrawal. No, we don't mean a deliberate switch to other platforms that are about equally as entertaining or thrilling if not more; we mean WhatsApp wanting to get selective about the operating systems it will be available on.
So did you hear about that one? Just like we are choosy and often, very selective about whom to block and whom to allow in our social network circle, it appears that WhatsApp is also planning to follow suit; but not in reference to people, in reference to smartphones, and hence, their operating systems.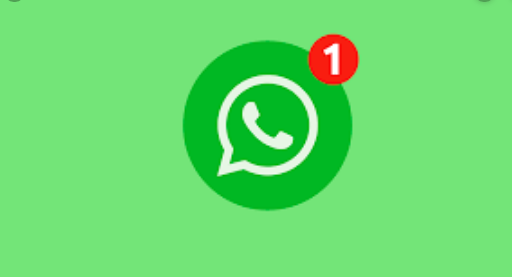 And one wonders, whether, that phenomenon, for the lack of a better word, can be called WhatsApp withdrawal.
Now, here's looking at the exact nature of things that are about to flow from the end of the Facebook-owned instant messaging app. So, in the next few days, not too far in the day, WhatsApp will simply not operate-altogether- on several smartphones.
The notification that, it must be said, may already have given a lot of head-itching to so many of us, was actually revealed on the FAQ section of the social media app.
Furthermore, as a result of this, several Android and iOS phones will not be able to carry running the app for the simple reason that WhatsApp has taken a decision to depart from some older mobile platforms.
The D-day, if it must be said, in this regard, is 1 February 2020.
But wait, it's not that all hell is going to break loose without any scope for damage control. If you are a windows smartphone user and desire to continue using one of the best instant messaging apps that are out there, then there is a way.
What do we mean by that?
There's a way to export your chats, so that you do not end up losing them, at the end of the day. By pressing the download option, upon tapping (pressing) the Export chat option of the Group Info (of the chat you wish to save and have the data saved), you can retrieve communication you do not wish to lose.
Live Mint, in covering the development happened to share, "In addition to this, WhatsApp is withdrawing support for all Windows phones from December 31, 2019 — the same month that Microsoft ends support of its Windows 10 Mobile OS. The company also added that the app "might not be available in the Microsoft Store after July 1, 2019."
Moreover, Select phones with KaiOs 2.5.1+OS, including JioPhone and JioPhone 2-will have WhatsApp running on it.
So, that said, starting the next year, the following operating systems won't be supporting WhatsApp anymore, hence the WhatsApp withdrawal!
Android versions 2.3.7 and older
-iOS 8 and older
-All Windows OS phones from 31 December 2019
WhatsApp also listed the operating systems that the app supports and recommends users to use the following updated devices:
-Android running OS 4.0.3+
-iPhone running iOS 9+-Select phones running KaiOS 2.5.1+, including JioPhone and JioPhone 2