With the year coming to an end, it's highly unlikely that WhatsApp is going to announce a new update or a new feature of its user base but what we have already received in 2017 from the Facebook-owned messaging app, is more than enough to show that WhatsApp, despite having almost 1.2 Billion active users, out of which 200 million are from India alone, is in no mood of becoming complacent any time soon.
While WhatsApp started as a platform offering free messaging services, it has completely washed out those paid text messages and has become of the major players in the industry. From family/friend groups to file sharing, from the newly added story feature to the flexibility of deleting a message, WhatsApp has got it all.
Moreover, there is a long journey ahead of WhatsApp and the peeps at Facebook know this for a fact. Keeping that in mind, the platform has come up with a spree of new updates in 2017 with has made WhatsApp more practical than ever.
Here we take a look at all the WhatsApp Features 2017 that has had a great impact on its practicality and user experience.
WhatsApp Features 2017: Here Is What The Messaging App Gave Its 'Billion Users' This Year
Delete for Everyone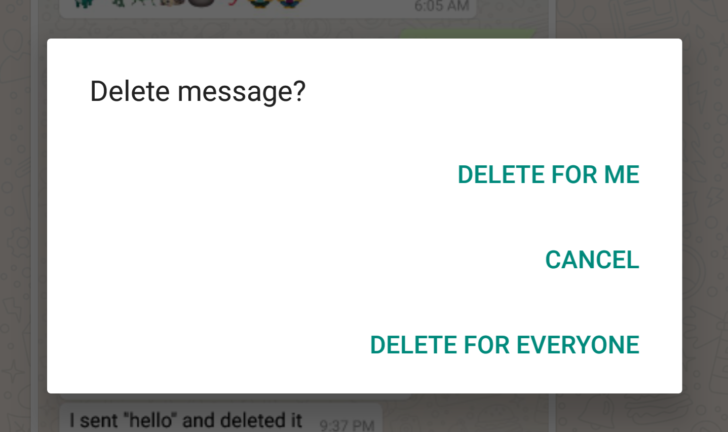 The Delete for Everyone feature went live for all WhatsApp users in October and has been the biggest change to messaging app since the introduction of blue ticks. This feature allows a user to delete a, both in individual as well as group chats, they had already sent. Apart from text messages, images, videos, files can also be recalled with this feature.
Snapchat-like Status feature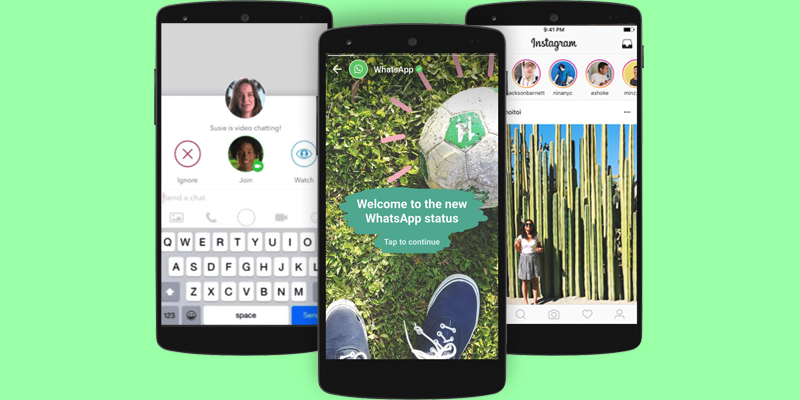 The new Status feature went live to all WhatsApp users globally February which replaced the old text-status with a short video or multiple photos which would automatically disappear in the next 24 hours.
Comeback Of Text Status
Even though the Snapchat-like Status feature was an instant hit, WhatsApp users literally lashed out at the platform for ending support to the text-status. It came back on popular demand and is now available on both iOS as well as Android OS.
In-app YouTube playback
This is the most recent addition to the WhatsApp Features 2017 list and also a practical one. While the feature is still in its testing phase, once live, users will be able to watch a youtube video without leaving a chat window. If someone has shared a YouTube link with you, it could be viewed in picture-in-picture or full-screen mode. What what is even more surprising is the fact that users will be able to move the window around in the same chat. But sadly, not in case if the chat window is changed.
Media sharing limit increased to 30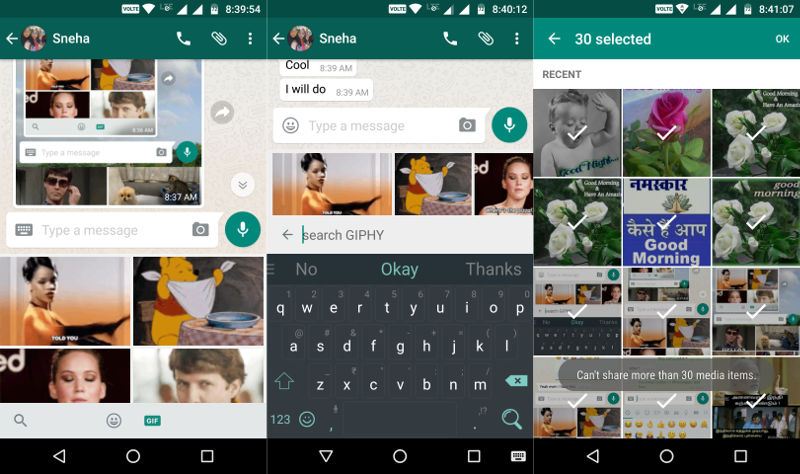 Earlier, a user could only select a maximum of 10 files to be shared via WhatsApp at once but in the year 2047, the limit was increased to 30. Considering that WhatsApp is also one of the biggest file media sharing app, this was a heartily welcomed update.
Change Number
WhatsApp has been reportedly testing a new feature on the Windows 10 Mobile platform, to be introduced on iOS and Android later, which could make life less painful while changing your number. Using this feature, users will be able to notify their friends and family of a change in contact number.
Live location sharing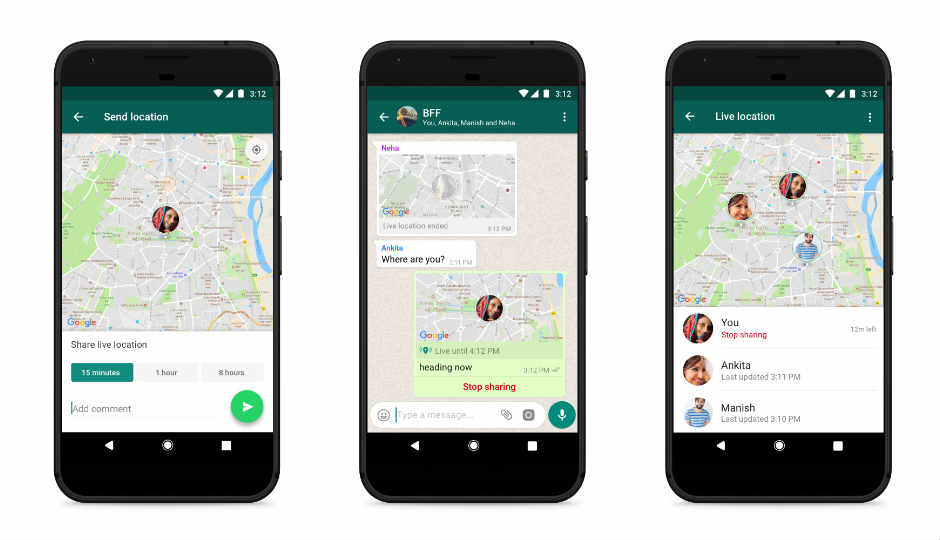 Allowing its more than 1.2 Billion user base to track their friends or family members, Live location sharing was added to the list of WhatsApp Features 2017 in October. It has given users an option to share their location in individual chats as well as groups chats, and even works when WhatsApp is not being actively used by the sender. For more details about the feature, Click Here.
Two-step verification
In between all the cases of cyber theft, Two-step verification became one of the much-needed addition to WhatsApp Features 2017 in February as an optional security feature. Users can now verify their contact numbers during installation of WhatsApp on a new device with a six-digit passcode, which will be created by them, in the first place. It could be used when registering the same number or during any verification process in the app.
Verified accounts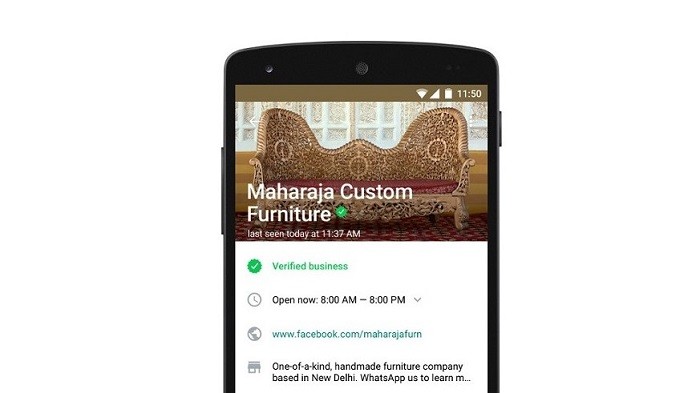 During the launch of WhatsApp For Business, the Facebook-owned platform also announced verified profiles businesses to make it easier for users/consumers to authenticate a company's identity. All verified companies will have a green badge with white tick next to their names.
All file type transfer
While All File Type Transfer is still not a fully-fledged feature, throughout 2017, WhatsApp has been slowly rolling out support for new file types, including archives, or file transfers on Android, iPhone, and Windows Phone, removing any hindrance during any type of file sharing via WhatsApp. As of now, users are allowed to share video in a vast variety of formats, APK files, MP3 songs, among others. However, the file sharing limit still remains the same at 128MB on iOS, 100MB on Android and 64MB on Web.
This concludes our list of 'WhatsApp Features 2017' that has made the instant messaging platform more practical than ever while highlighting WhatsApp's belief in constantly stepping up the game.