PlayStation 5 was launched on 12th November all across tier-1 countries by Sony. Now in 2021, Sony has officially announced Playstation 5's release date for tier-II countries via their Twitter handle & the console is slated to release on 2nd February 2021. The preorders for PlayStation5 have already gone live on 12th January 2021 & there has been a huge booking demand by PlayStation's loyal fanbase. It is nice to note that Sony is not dropping the support for PS4 until the next year and it will keep on receiving new titles on launch day. With the start of the year, we are ready with our list of the best upcoming PlayStation exclusives slated to launch this year that will take the gamers on an exciting journey.
Upcoming PlayStation Exclusives 2021
Let's start with some of the upcoming PlayStation exclusives bound to launch in 2021 that the fans are waiting for.
1. Untitled God Of War Sequel
After five years, Kratos finally made a comeback in 2018 with God of war. The title later went on to become the Game of the year.
It was a completely revamped game compared to its earlier titles. The gaming mechanics, graphics were all improvised and the main POI was that the complete game was created in a single frame, meaning there was no loading between scenes.
With the fans eagerly waiting for the next instalment, Santa Monica studios have finally announced that 'Ragnarok is coming'.
The previous instalment ended with Kratos killing Odin's and Freya's son, Baldur. This time the main antagonist is rumoured to be the god of thunder 'Thor', who also happens to be Baldur's half brother. With Thor wanting to seek revenge from Kratos, it will be exciting to see how the story of 'Ragnarok' unfolds.
Release Date: TBA
Platform: PS4 & PS5
2. Horizon Forbidden West – Upcoming PlayStation Exclusives 2021
Horizon Forbidden west is an upcoming action-adventure PlayStation exclusive & a sequel to the very popular Horizon Zero Dawn that was released in 2017.
Horizon Forbidden West continues the story of Aloy, a young huntress of the Nora tribe sent on a quest to the arcane frontier known as the Forbidden West to find the source of a mysterious plague that kills all that it infects.
The player uses a combination of ranged weapons and stealth to combat mechanical creatures and other enemy forces to fight their way off to the goal. 
Horizon zero dawn was one of the bestselling PlayStation 4 exclusives, thus, gamers expectation is an all-time high for this upcoming PlayStation exclusive.
Release Date: Q3 of 2021
Platform: PS4 & PS5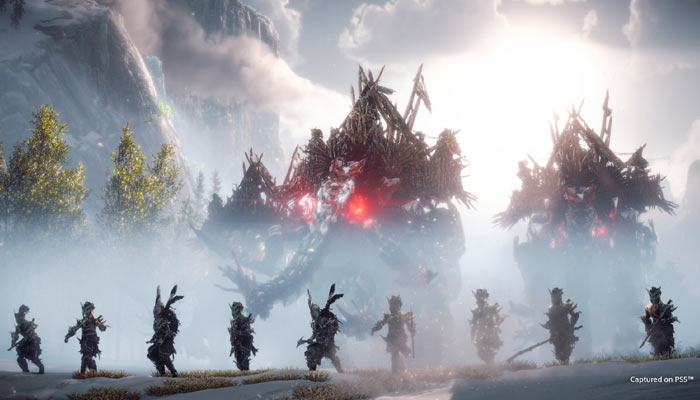 3. Marvel's Spiderman 2 – PS5
Marvel's Spiderman 2 was first released on the PS4 in 2018 and roughly after 3 years, it is slated to launch on the PS5. Insomniacs' recent success with Marvel's Spiderman & Spiderman Miles Morales has made fans more anxious as to what the upcoming title will pack.
As the story left off of the first instalment, the main villains for the sequel are rumoured to be Venom and Carnage, but the sight of Green Goblin, spidey's mightiest foe is also plausible.
The Untitled spiderman sequel is rumoured for the holiday 2021 release.
Release Date: TBA
Platform: PS5
4. Grand Turismo 7 – Upcoming PlayStation 5 Exclusives 2021
Grand Turismo 7 is an upcoming racing PlayStation 5 exclusive game developed by Polyphony Digital. The first teaser was dropped by SONY on 12th June 2020 on their official PlayStation Youtube channel and since then it has stirred quite a hype among the GT fanbase.
Being a PlayStation 5 exclusive the game is going to take advantage of the PS5 new architecture that will make for better graphics and more immersive gameplay.
The main USP will be the incorporation of Ray Tracing and 4K gaming at 60 fps giving the user an immersive & realistic track-racing experience.
Release Date: TBA
Platform: PS5
Also Read: The Most Exciting Titles From the Gamescom Games Fair
5. Ratchet and Clank: Rift Apart
Ratchet and Clank: Rift Apart is an upcoming PlayStation 5 third-person
shooter game. It was announced at PlayStation 5 reveal event that went live
in June 2020 on their official YouTube channel. The game will explore the
story of Ratchet and Clank as they travel across different worlds in multiple
realities to stop the main antagonist from destroying organic life in all
universes. The game will be released in mid-2021.
Release Date: Q1/Q2 2021
Platform: PS5
6.  Untitled Naughty Dog's PlayStation 5 game
Naughty Dog is back to work after the controversial release of their last game, The Last of Us part II.
The studio hasn't announced what game they are working on next since The release of Last of Us part II. It could be the next Uncharted game or The Last of Us part III, but there are rumours that they are working on a brand-new AAA title.
Release Date: TBA
Platform: PS4 & PS5