The Snapchat social media platform is trending nowadays as more and more people are using it across the globe. It is easy to use and connects to a universal audience which makes it a popular social platform especially for teenagers and youngsters.
But every person who is on social media is not eager and comfortable sharing their personal lives on social media for multiple reasons which may vary from privacy to security. Like any other social media platform, even Snapchat has various ways to keep your identity and account secure and private. So, today we will share steps on "How to make an account private on Snapchat?" 
Let's beings the process as it will take few steps and tweaking on some of the settings to make an account private on Snapchat, these steps are as follows:
Tap the gear icon in the profile screen to open settings.
Now, scroll down to the section Who can…. And tap Contact Me. In this you have to set it to My Friends, if you want your account to be private.
Then go back to your profile page and click on View My story and set it to Friends only . By doing so you are allowing your friends only to see your story and even you can choose which friends can see it or not.
Why you should make your Snapchat private 
As we all know that Snapchat is a smartphone application with a fundamental feature of disappearing messages in 24 hours which includes your snaps, stories, text, etc. This feature was designed to create an uninterrupted circle/rotation of engagements. This app is available on both android and ios mediums. At present 363 million active users are present for the third quarter of 2022. So, you can imagine that many people love snapping.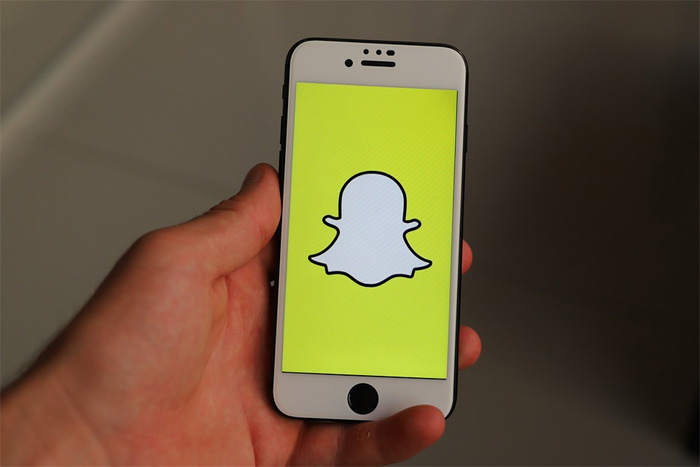 Now, let's learn why Snapchat should be private.
To avoid any unwanted attention from strangers and unrelated people watching your stories. 
To keep your videos and pictures safe from viewing from unknown users of Snapchat world.
It will help in protecting your pictures, videos or posts getting misused for any purpose by an unknown user. 
You can share what you want to express and it can be about any topic like from save the environment to violence against women etc. without thinking that the whole world will be seeing and commenting on it. 
Even though we have learnt the process of "How to make an account private on Snapchat" yet we need some extra precautions to make it more secure. As one can never be 100% sure even if you have a private account on Snapchat. So, the other recommended privacy settings include:
1. Enable the 2-factor Authentication
This two-factor identification authentication will prevent uninviting access by adding more to the feature of privacy and protection. When you carry out this process you need to submit your personal credentials and then a confirmation code is sent to you on your registered email.
To enable this go to profile the in the settings and click the switch next to SMS verification. Snapchat Security will guide and help you to go through the setup procedure. 
2. Have A Customized Contact List
Having a customized contact list protects you and your account details of any sort in safe hands, as unknown users may add your name accidentally. This customized contact list enables the feature of allowing your friends to call you only. It includes both audio and video calls.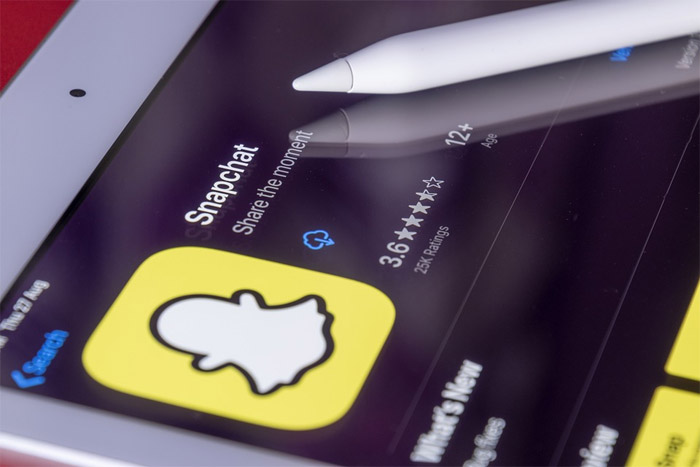 3. Choose who you want to show your stories
Well, you will be surprised to know that you can choose between your friends too for sharing your stories. For this you need to go to settings page and click View My Story and you can see Who Can category. Then here you can choose from three options: Everyone, Friends and Custom. In custom, you can add the names of friends with whom you want to share. Usually, celebrities and famous personalities like politicians, sports stars, influencers, writers, bloggers, etc keep their stories public as it helps them to stay connected with their followers and fans.   
Also Read – How To Make An Account Private On Facebook?
4. You can hide yourself from the Quick Add section
Usually, every social media platform keeps suggesting new contacts or users to you based on two things: friends of friends and secondly your own content preferences. On these two bases you keep getting notifications in the Quick Add section if you are keen on interacting with new people from different walks of life. But if you don't want such suggestions in your Quick Add section then you simply need to go to your profile page, then settings. Now, you can choose or deny to see Me in Quick Add. 
5. Always try to block or ignore random user
It is always advisable to block or ignore random users who are not connected to you remotely also. To do so you can go into the settings and choose Who Can Connect, in this you have to choose option Friends. Not only that you can also block or delete any unknown user at any point of time.
All the attention and praise you want to get in today's time from people around you is one of the main reasons for social media to be so successful. This desire of mankind to be seen, heard, praised have always proved successful in terms of financial numbers too. Facebook, Instagram, Snapchat, Twitter, Pinterest, etc are prime examples of this social media fever.
Yes, such a platform provides us social connectivity with others who are very far from us. But we need not to forget that connectivity is important but not the only criteria of your success in life. What you contribute back to society should be the real parameter of social success. Enjoy interacting but do not forget you need to be alert from the dark side of social media misuse too.