Influencers are the modern opinion leaders and trendsetters of the digital age. Most of us today follow people called influencers via social media such as YouTube and Instagram. The term Influencer describes not only a social role but now it is a profession. By cleverly marketing themselves and offering their own digital presence as a marketing platform, influencers can generate a wholesome income. The question arises that how to become an Instagram influencer yourself.
To become an influencer, you need a lot of skills and some luck. After all, social media itself decides on success and failure. How many followers, likes and reposts you get depends on dynamics that are difficult to predict. Popularity on the Internet is not programmable. If you are on the right stage with the right content at the right time, the network can reward you with the attention that is necessary to become an influencer. If you have developed a loyal follower base, you can earn money through influencer marketing.
An influencer is not a title that you acquire, but rather a status that you have to maintain through constant presence and creativity. Unfair means like buying followers are just as unhelpful as non-content posts and content that miss the target group. These tips will help you learn step by step on how to become an Instagram influencer.
What is an Influencer?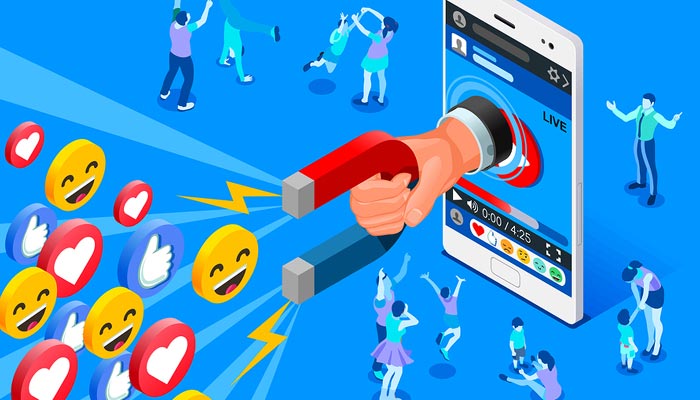 As an influencer, you are expected to have influence over your followers. These people or followers get to see all the content you share like photos, tweets, blog posts, vlogs and all forms of digital content. In this way, you often directly influence the consumer behavior of your followers. For example, showing yourself with a particular piece of clothing may have an inspiring effect on your followers who want to buy the same piece of clothing.
Key influencer
First, you need to understand that key influencer is what you talk about when you ask, how to become an Instagram influencer? These influencers usually enjoy a high reputation and are perceived as more authentic than classic advertising media. Key influencers generate their own content. Bloggers, YouTubers, and Twitch streamers are just as much a part of them as popular personalities on Instagram. But online magazines are also part of the key influencers. An influencer is an individual who reaches a substantial part of a certain target group like gamers, teenagers or gadget freaks, etc.
Of course, this also works on other platforms. Game manufacturers often sponsor the most well-known streamers to achieve a good advertising effect. Well-known Players often get early access to games so that they can present them to a wider audience. Manufacturers of gaming accessories also like to jump on the influencer train and provide streamers with gaming chairs and headsets. Clear advertising deals are also becoming increasingly common. Streamers often integrate a link to an online shop into their streaming interface, for which they then receive money.
Social Influencer
Social influencer comes closest to the Opinion leaders from everyday life and initially operate on a smaller scale. They post and comment on social media and are seen as reliable experts. Some internet users are often social influencers without being aware of it.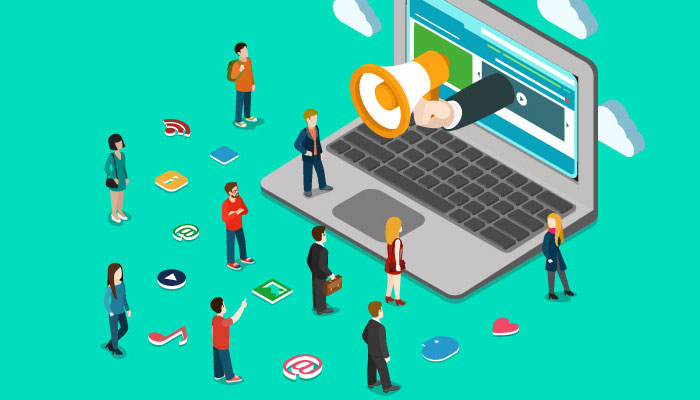 If you are writing a movie review, you might already be a social influencer. After all, your friends see the post and may decide upon watching the movie. If you rate a restaurant on Google after visiting a restaurant, you may influence the success of the restaurant.
Peer influencers
Peer influencers are between key and social influencers. Peer influencers are social opinion leaders. They have expert status in certain fields as well as a greater reach on platforms. Peer influencers are sponsored by companies, mostly with free products. Many manufacturers also use employees as peer influencers.
How to become an Instagram influencer?
Contrary to the superstition that the 'profession' of the influencer is associated with little work, it must first be made clear that the influencer is a full-time job. In addition to high productivity, the mixture of content producing and self-marketing requires a good understanding of current events, trends, state of the art and marketing. You must be ready to acquire many new skills alongside your existing skills. A certain level of emotional and social competence is equally important. With our step-by-step instructions, you can lay your foundations.
1. Prepare Yourself Emotionally
As an influencer, you are often subjected to emotional pressure and you need to understand this while you ask, how to become an Instagram influencer. Your performance is constantly subjected to critical analysis in the form of likes, follower numbers, comments, media reports, etc. and the target group is extremely sensitive to even the smallest changes. It can fizzle out as quickly as going viral. And because you will mainly be on social media, you have to be able to deal with positive and negative feedback. As an influencer, you have a lot of fans that motivate you, but also a lot of haters, who leave their opinions unfiltered behind the anonymous mask of the Internet.
As an influencer, your personality is your most important product. Depending on the field in which you work, you will have to come to terms with the fact that it will be difficult to separate work and private life. As an influencer, you need to be able to deal with successes as well as disappointments and to classify them correctly. You have to analyze them soberly and draw valuable conclusions from them.
2. Identify Your Strengths And Interests
As an influencer, you have a skill that draws people's attention to you. You may already have media practice and understand how to produce a good video. If your clothing style is well received by your friends and you are perceived as a fashion expert. Or your jokes are considered particularly original and you can make your friends laugh with ease. In any case, your chances increase considerably if you are assessed as a charismatic personality. In addition, a certain degree of physical attractiveness is helpful, especially with a younger target group and with visual media.
Fields of interest are equally important as only if you are actually interested in a topic area, you have the opportunity to score with authenticity and act as an influencer. Also, keep in mind that many hobbies can lose the appeal of voluntary leisure activities as soon as you switch to day-to-day commercial business.
3. Familiarize Yourself With Your Competition
As soon as you know how to become an Instagram influencer and have a rough idea of what you want to do, a first look at the competition is definitely worth it. Influencers do not have to fight for followers as there are plenty of internet users. Take a look at the other influencers' good ideas and try to discover a gap in the market for yourself. Look at your competition and think about how you can stand out.
4. Choose Your Main Medium And Platform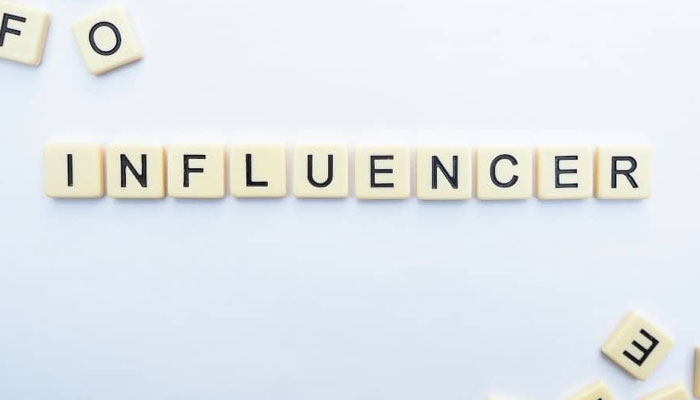 Especially as an ambitious influencer, you should first concentrate on one medium. It is often effective to connect social media platforms with each other. However, you should first commit yourself to a platform and a medium so that you can work in a focused manner. If you try to be omnipresent on all popular platforms, the quality of your individual content may suffer. In addition, different platforms usually work somewhat differently. Therefore, you should avoid the risk of overwhelming yourself.
5. Find Out About Your Target Group
As an influencer, you address a specific target group directly. Influencer marketing is specific because the reach of the sponsored content can be assessed very well. After all, a fashion label assumes that a sponsored Instagram post will be seen by fashion-interested people who have a willingness to buy.
The easiest way is to be part of your own target group. Specifically, this means that you yourself also follow the influencers who are already firmly anchored in your target group. By picking up on the trends that are emerging in your field and reinforced by influencers, your contributions will become more relevant. However, you shouldn't just copy a current trend, but add an interesting new aspect to it. Only then will you stand out and be perceived as enriching by your target group.
6. Activate Your Social And Digital Presence
If you are working to become a successful influencer, success will only appear midway. You will rarely go viral, the first time you try. Consider the path to being an influencer as a long process. The most important thing is that you regularly produce and share content. The first step is to test the field with this content.
You probably already have a kind of online presence, even if this is initially limited to a more or less narrow circle of friends. Test this already existing social field with targeted content. Share your photos, videos, articles, etc. with friends, acquaintances, and colleagues and recommend your content specifically to those who you would consider to be fundamentally interested. Ideally, these people have a considerable range. You can only expand your sphere of influence if your content is disseminated and goes viral.
Critically evaluate your content like posts, photos, videos, etc. and check to see if they were well received. The field test gives you valuable insights into your strengths and weaknesses and you can then correct the course if necessary or concentrate on the type of content that was most successful.
7. Interact With Your Followers
This is one of the most crucial aspect of how to become an Instagram influencer. Once you have built a solid follower base, the first thing to do is to keep it intact. It is not only important to consistently deliver content, but also to seek regular dialogue with followers. Also, visit or subscribe to the profiles of some of your followers, not only to get an idea from the people who are following you, but also to expand your personal network.
Many followers are looking for a quasi-social relationship with the influencer, which becomes a mix of celebrities, journalists and friends. But when interacting with your followers, stick to the principles: more approachable than a celebrity, more authentic than an advertising character, more professional than a friend.
8. Network With Other Influencers
Your competition is always vying for the attention of your followers. However, this does not mean that a friendly or business relationship with another influencer is superfluous. After all, attention on the Internet is not a limited resource, because a person can follow several influencers. Two or more Influencers can help each other or even collaborate, which brings both follower bases together.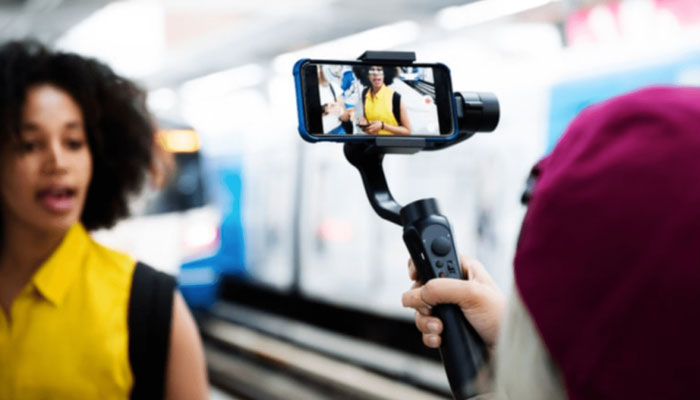 From a commercial perspective, influencers who are friends can recommend themselves to companies or provide them with important addresses and telephone numbers. Apart from that, the good advice of an expert is always valuable.
9. Market Yourself Actively And Skillfully
The biggest step to become an influencer on Instagram is to commercialize your content. You should never switch to pure advertising but continue to publish non-commercial content because that why you gained followers in the first place. Successful influencers who are suitable as an advertising medium are usually contacted by relevant companies.
Most of the first deals are relatively small. Free products will be sent to you so that they appear in your content. Depending on your reach, you may then be offered real advertising contracts with which you can ultimately earn money. There is no guideline for a minimum number of followers.
10. Publish Regularly
As an influencer, you can keep your follower base intact and grow it further by publishing regularly. Instagram profiles should be fed new content at least once a day. An influencer is not only a full-time job, you will rarely be able to really go on vacation. If you need your followers to be interested in your posts, you need to work very hard in generating new content.
11. Expand Your Sphere Of Influence
At this point you know how to become an Instagram influencer. You can even be satisfied with your follower base. However, many influencers always strive to expand their sphere of influence. You can do this with these strategies.
Spread to other platforms. Logically, the follower bases overlap on the various platforms such as Instagram and YouTube, but there are also many exclusive users that you can only reach if you are active on both platforms. If you have a successful Instagram profile on the topic of fashion, it makes sense to try a fashion vlog on YouTube.
Operate official profiles on social networks like Facebook and Twitter. Even if you only share content that you distribute on your main platform, the posts and tweets are an important building block to gain influence. It also offers more channels for discussions, likes, and shares.
Open up to new fields for expanding the horizon of content. If you are already an established player on Instagram, you do not always have to stay affixed to it. It might backfire and you may lose followers for posting similar content again and again. Many fields of interest can be cleverly combined to open up new target groups. Like travel with entertainment and technology with fashion.
12. Open Up New Sources Of Income Through Crowd-Funding
Many influencers earn their money through affiliate links, integrated advertising or sponsored contributions. However, YouTubers in particular often use the possibilities of crowd-funding, especially with subscription-based platforms such as Patreon. If you publish content regularly, it is sometimes advisable to set up such a crowd-funding campaign in order to generate additional income. In return, you promise your donors a regular output or, depending on the amount of the contribution, certain non-cash rewards.
13. Stay True To Yourself
The last tip for how to become an Instagram influencer is 'stay true to yourself'. You can only achieve long-term success as an Influencer if your online personality remains authentic because if you are faking it, you will be caught sooner or later. As your influence grows, you are easily tempted to open up new fields and industries by adapting or expanding your content. You need to make sure that you gain proper knowledge of the new field before posting new content.
Suggested read- How Do I Earn Money From YouTube?
It is certainly not a bad idea to venture into the entertainment field as a cosmetic icon on Instagram, for example with a YouTube channel. However, jumping too far can have unpleasant consequences. Never force content that you are personally not interested in.