Mukesh Ambani-led Reliance Jio has launched the new Prime Membership package to let subscribers continue with the New Year Offer and now you just need Rs 99 to register yourself as a prime member.
Since its launch in September 2016, Reliance Jio has toppled over every telecommunication giant in India and interestingly, Jio has reached the 100 million subscribers mark in less than 6 months of its launch, which itself is a record-breaking achievement. However, the more you prosper, the more enemies you make. This has been the case with Reliance Jio in the last 6 months.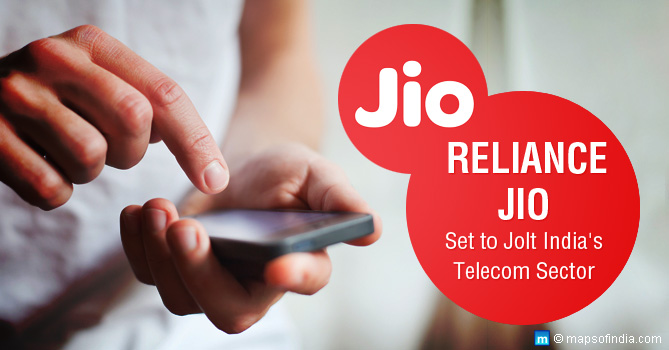 First, Jio had to depend on the former rulers like Bharti Airtel and Vodafone to avail interconnection points, which by the new entrant's accusation were not made available as per industry standards and since Jio was giving unlimited calls and data for three months until 31 December 2016, the available interconnection points were not enough to meet the public demand.
According to TRAI guidelines, a company can not give free promotional services for more than 90 days and Jio had to end the unlimited plan on the last day of 2016. However, since complaints from all over the nation came about the inconsistent network, Mukesh Ambani demanded an extension to the promotional plan, which by Telecommunication Authority of India was a valid demand.
Vodafone, Idea Cellular and Bharti Airtel did everything to halt the ever increasing subscriber base of Reliance Jio, but thankfully, we had the Happy New Year Offer till 31st March. Meanwhile, the 'Big Shots' suffered huge losses both financially and in the consumer base, and Jio did the expected i.e. destroyed the competition.

When the news about Vodafone-Idea merger surfaced, Jio might have been celebrating in the backdrop but the possible alliance will be the biggest challenge to overcome for the new entrant, as the merged entity will be the 'Baap' of all telecommunication companies, having Assets worth Rs 80,000 crores.
Also Read: Vodafone Confirms Merger Talks With Idea Cellular: Here Is All You Need To Know
It seems that Jio's R&D department consists of some of the best analysts, as what Mukesh Ambani has announced today, has again taken the game where it started.
Jio Prime Members can get this tremendous value
at an introductory price of only Rs 303/month, effectively just Rs 10/day #100MillionOnJio

— Reliance Jio (@reliancejio) February 21, 2017
While addressing a press conference on Tuesday, Reliance Industries Chairman Mukesh Ambani launched the Prime Membership plan for all the existing Jio customers and revealed tariff plans.
What the company has come up with is an arrow that has two targets:
Since the extension of 90 days for the New Year Plan will end on 31st March, this plan will now help Jio to maintain and attract subscribers.
The Vodafone-Idea challenge has also been answered by the company.
How to avail Prime Membership and what is the cost?
You need to enroll yourself as a prime member with Jio between 1st March to 31st March.
It will cost you Rs 99 for the registration which is valid until 31 March 2018.
Additionally, you need to pay either Rs 303 per month or Rs 10 per day to enjoy the unlimited services for another full year.
For those who don't register themselves a Prime Member, calls still bear no charge and roaming will also be free. For more information on Prepaid and Postpaid data rates, Click Here.
Ambani further promised to offer world class quality and unmatched quantity of data for Indians at competitive prices and the tariff plans will be made available from 1st April.
Moreover, Jio is said to monitor all the plans announced by its rivals and answer with 20% to the most popular one. This will definitely make the competition 'next to impossible' for Jio's rivals, which already boast of the most economical tariff rates in the Industry.
Reliance Jio might be focusing on becoming the lone rider before increasing the rates in a Monopoly, but if that is not the case and Mukesh Ambani is looking forward to taking free telecommunication services to every corner of India, Reliance Jio could be the best thing that has happened to achieve 'India's Development Goals'.
Follow us on Facebook, Twitter and Instagram for more updates. Don't forget to like and share. Do tell us your views in the comment box below.