If the internet has revolutionized how, when and from where we buy products, then a smartphone is said to be the most portable medium for online shopping. However, despite everyone telling you that a smartphone has become an essential part of our lives, the truth is that most people still avoid online shopping on smartphones?
It might seem a little hard to digest but ask yourself, how many times have you hesitated before going for an online purchase via a mobile app? While the instances will be in many, a study has been conducted which tells the exact reason behind why online shopping through third-party apps and on a smartphone is still at its tender age.
From the range of comparison sites available to consumers as they shop, to increasingly virtual dressing rooms and mobile payment apps, technology is indeed redefining the shopping experience but it still has a long way to go for gaining the trust of users.
According to a study conducted by a team from University of East Anglia (UEA) Norwich, England, consumers avoid using smartphones or tablets to buy goods online because they are worried about not seeing the full picture on an app and missing out on special offers or overlooking hidden costs before the purchase.
Many times, cases of users getting a low-grade material on the apparel they order have been reported, we have seen boxes of smartphones or laptops being filled with nothing but stones along with the shipping duty totaling to what your initial order was worth.
While all these problems have been in open, this study highlights that people are indeed worried about what they will be getting in delivery.
Also Read: Online Shopping Tips
The study added that although mobile apps are increasingly becoming one of the most popular ways to shop online, the chances of shopping cart abandonment is much higher as compared to desktop-based online shopping. Moreover, concerns about privacy as well as security can also motivate users to put the required items into their shopping baskets but quit without paying.
The researchers noted, "While mobile shopping is supposed to make things easier, yet concerns about making the right choice and about whether the site is secure enough often leads to an 'emotional ambivalence' in regards to the transaction, which means that mean customers are more likely to simply abandon the shopping carts without even completing a purchase".
Smartphones And Mobile Apps Still Not A Purchasing Tool
The researchers studied online shopping data from consumers in Taiwan and the US from 2016-2017. They found out that the reasons for hesitation at checkout stages were broadly the same in both countries. Moreover, shoppers are much more likely to use mobile apps as a way of organizing goods and researching, rather than as a purchasing tool which also contributes to checkout hesitation.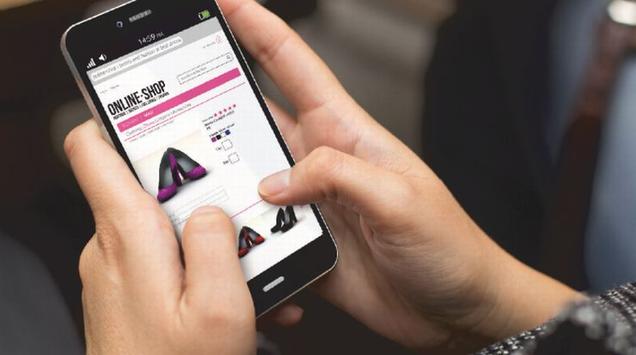 According to Dr. Korfiatis, one of the lead researchers, the smaller screen size and the possibility of missing some important details during online shopping makes a user hesitate more as compared to the same process being done on a big screen, say a laptop.
In order to prevent such situations, app designers can minimise cluttered interface to include only necessary elements for the limited screen space as well as organizing sites via effective product categorization and filter options to help consumers find products more easily.
There are other strategies which might prompt a shopper to complete a purchase such as adding special offers and availability of coupons for a nearby store in the checkout stage, the researchers said.
Another study by Market Research firm Criteo, the share of e-commerce traffic coming from mobile devices increased to 46 percent of the global e-commerce traffic in Q2 2016. On the other hand, only 27 percent of purchases on this channel were finalized while the conversion rates lagged behind significantly in comparison to desktop initiated purchases.
Everything said and done, the results of this study comes as somewhat of a shocker as smartphones have been touted to evolve into a mini laptop or PC and if people are still avoiding online shopping on smartphones, app developers have some serious measures to take as the advertisement of these products takes a lot of financial efforts as well.